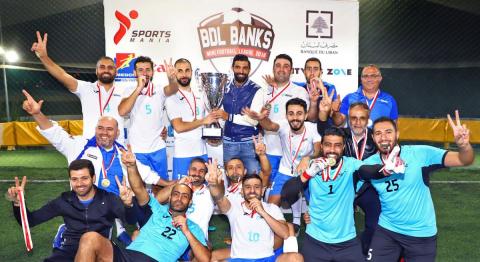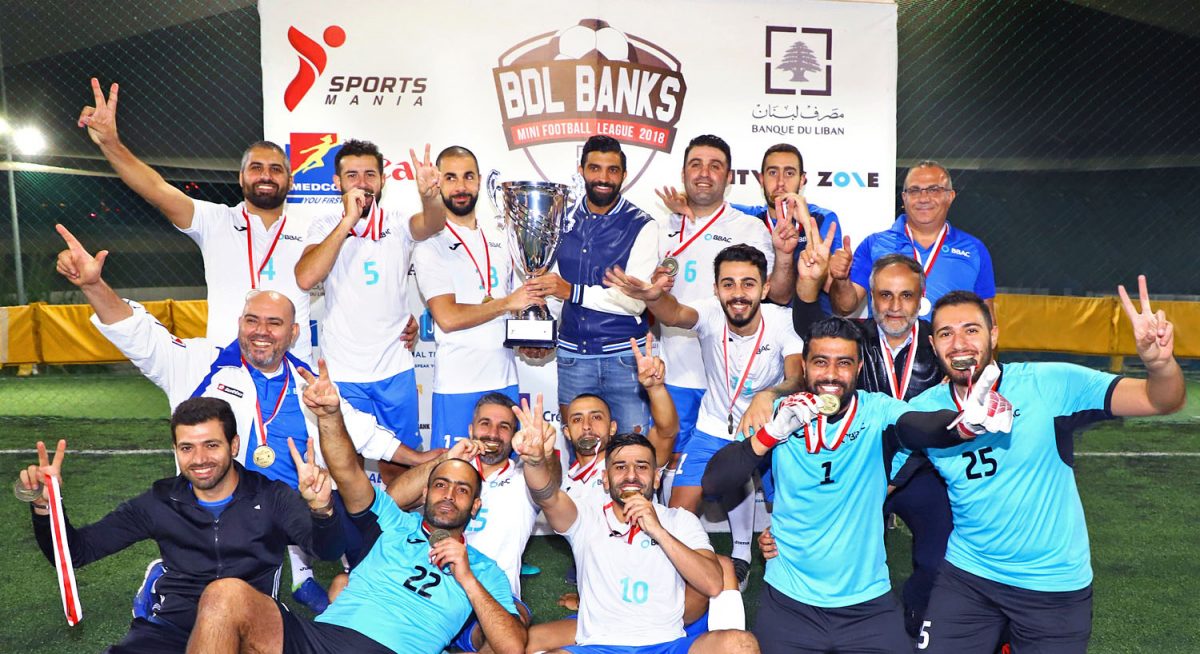 BBAC (Bank of Beirut and the Arab Countries) won, for the second consecutive year, the BDL Banks Mini Football Championship organized by Sports Mania. Held under the patronage of Mr. Riad Salameh, Governor of Lebanon's Central Bank, this year's championship saw the participation of teams from 12 banks.
The crowds cheered as BBAC team won over Audi Bank team (2-0) in the final match, that took place on Monday November 7th, at Sports Avenue in Hazmieh.
International referee, Vartan Matossian, presided over the match, and Al-Ansar Sporting Club Captain Moutaz Billah Al Junaidi, handed the championship trophy to the winning team. BBAC team was also qualified for another football championship that will be held in Dubai in March 2019.
Categories