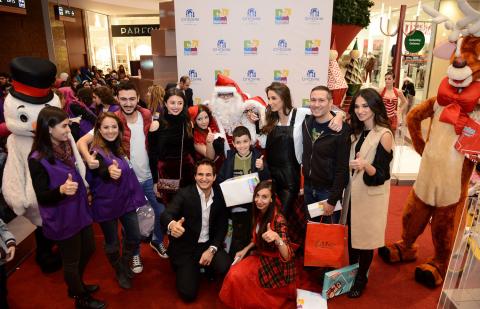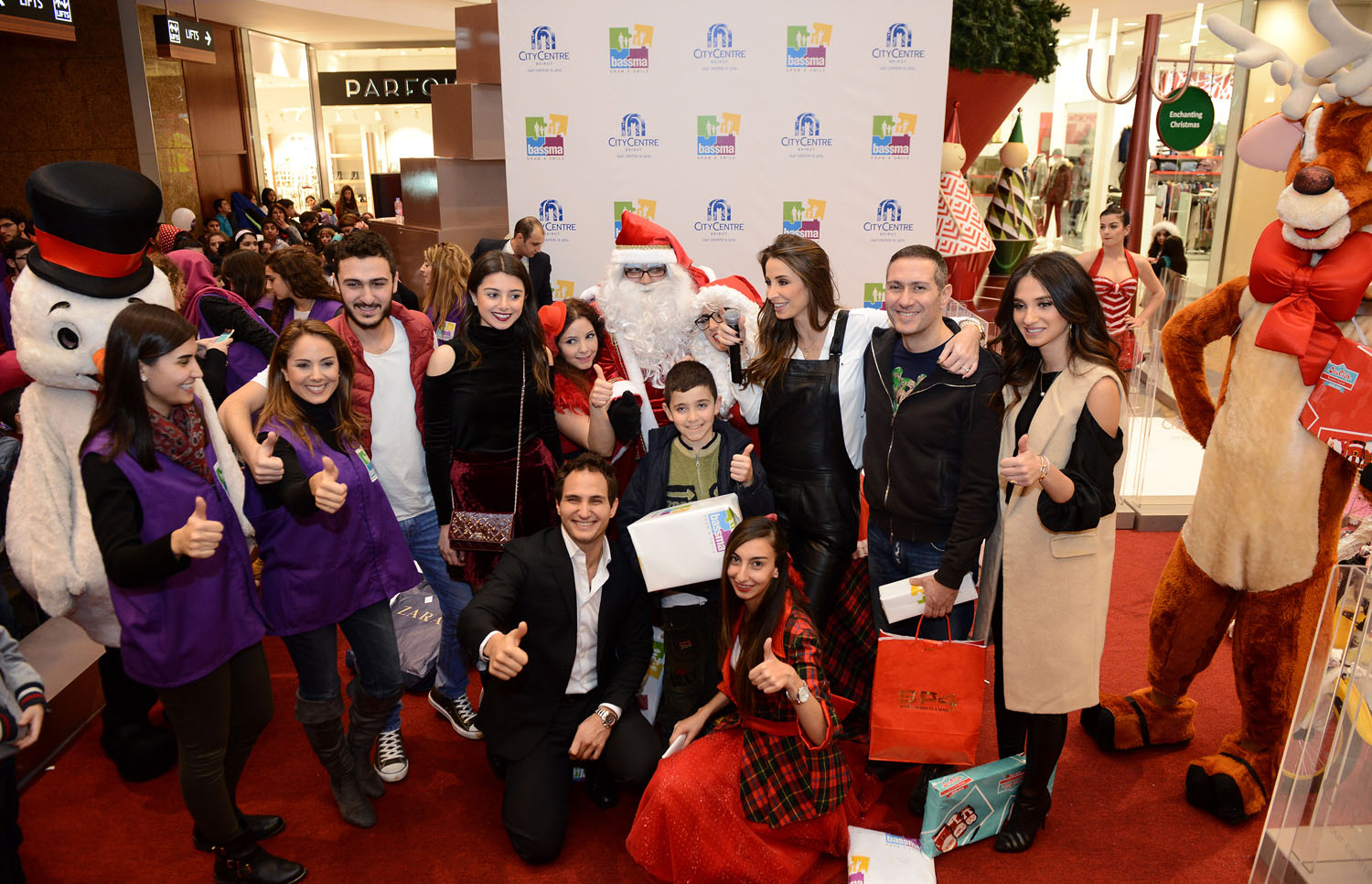 Each year, BASSMA association brings holiday magic to hundreds of children and their families – children and families who've lived in poverty and experienced deprivation of basic needs – offering them food, clothing, and toys to enable them to live the joy of Christmas. BASSMA's festive season this year kicked off with a luncheon for the elderly generation of the association on the 22nd of December, at their Smile Restaurant. On the other hand, BASSMA organized a big Christmas Party for its kids and families on the 27th of December, at Beirut City Centre, in the effective presence of Miss Lebanon 2016 Sandy Tabet, Annabella Hilal, Maritta Hallani, Tony Abou Jaoude, Georges Khabbaz, Silvio Chiha, Jane Kids and many famous bloggers.
BASSMA organized the Christmas Party that gathered 350 children with their parents in a joyful ambiance, in the effective presence of Miss Lebanon 2016 Sandy Tabet, Annabella Hilal, Maritta Hallani, Tony Abou Jaoude, Georges Khabbaz, and Silvio Chiha as well as a number of bloggers. The event featured a feast of play at Magic Planet and Planet 51 where children were amazed by lots of rides, games and attractions as well as magicians performing amazing and hilarious entertaining shows. These cool playgrounds took the children to a whole new and out of this world experience, and allowed them to live fun and adventurous moments and discover the outer space. They also enjoyed a delicious lunch from Macdonald's tasty menu. At the end of the event, Santa Claus adorned in a red velvet cap welcomed them with a big smile, ringing his gold bell, next to the stunning and huge Christmas tree at the hall of the City Centre. Then, he distributed to them their personalized presents from BASSMA, with the help of Jane Kids, celebrities and bloggers, and they all took wonderful pictures together.
In its mission to spread joy each Christmas, BASSMA launched the campaign "Make a Christmas Wish Come True" that aims at getting personalized gifts for the association's kids, parents and elderly and allowing BASSMA to be very specific about what they want and need. It is noteworthy that JouéClub and Bellevue Medical Centre offered thousands of presents.
BASSMA proved that giving warmth, love, and hope are what Christmas is all about.
Commenting on these Christmassy events, Sandra Klat Abdelnour, Founder and President of BASSMA, asserted that: "Christmas is a period of joy, therefore we at BASSMA work hard to make sure that all family members and abandoned elderly feel happy during that special period of the year, not frustrated. Through financial donations, hot meals, clothing, a warm house, the Christmas traditional turkey, beautiful events and concerts, and of course the gifts they wished for the most, we draw as many Christmassy smiles as we can!"
Through its Christmas activations, BASSMA succeeded in spreading holiday cheer and creating unforgettable memories for all generations and letting them enjoy Christmas together as one big happy family. The association puts its heart and soul into showing deprived families that there is someone who cares about them and makes their needs a priority.
Categories