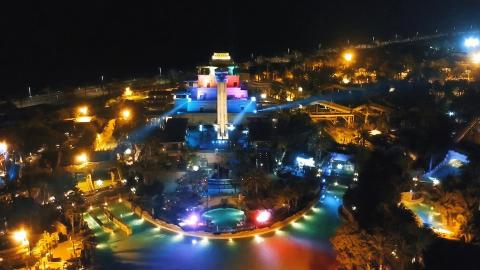 Back due to popular demand, guests will enjoy an evening of moonlit fun at  the award-winning waterpark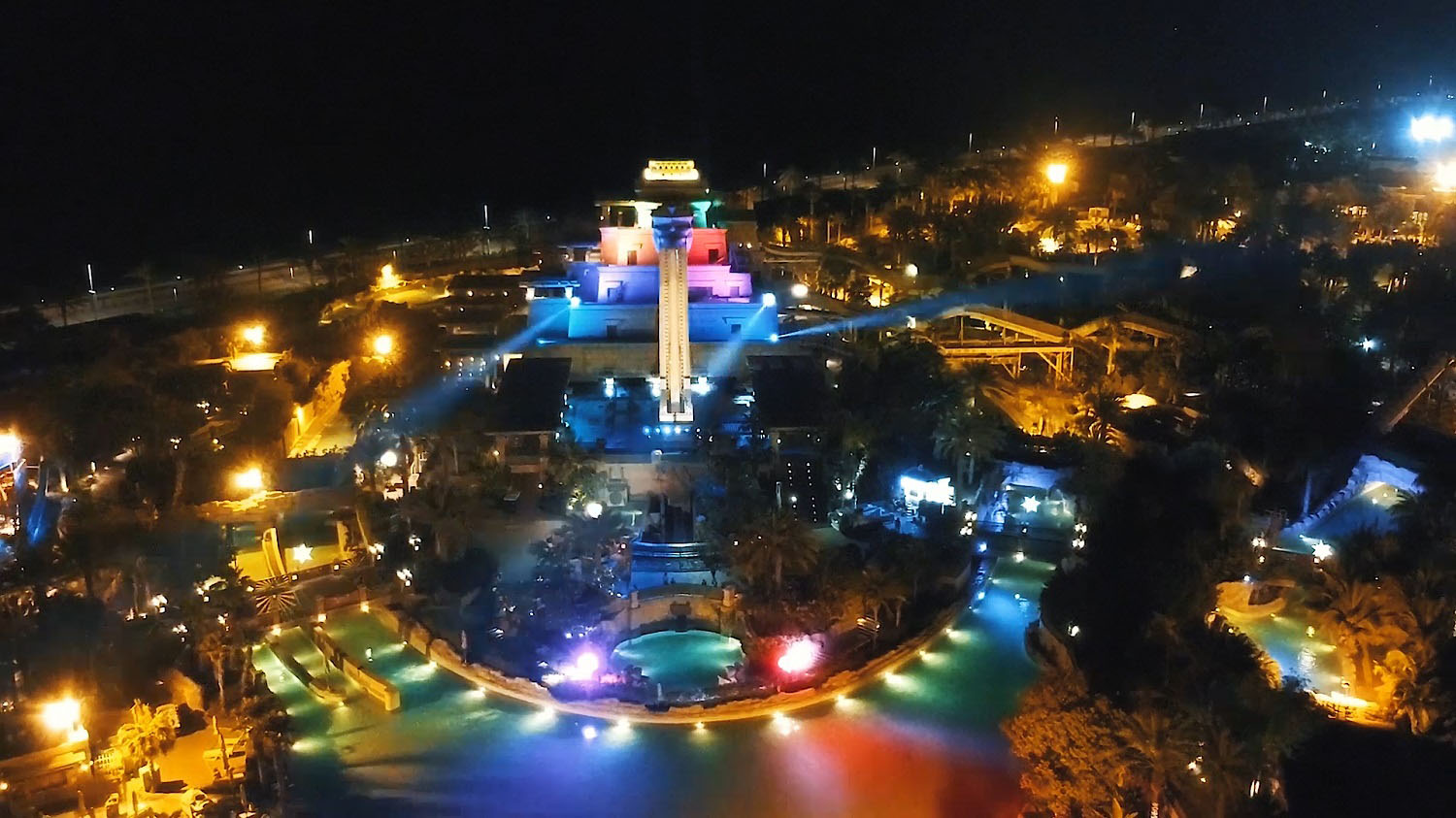 Following the successful launch in April of 'Aquaventure After Dark', Atlantis Aquaventure Waterpark at Atlantis, The Palm is delighted to announce that it will once again open its doors to excited nighttime revelers. Attracting 3,500 teens and adults first time round, the ultimate slide and dance party will make its triumphant return on June 16th from 8pm, offering guests even more fun, as we crank up the lights and music at the UAE's No.1 rated waterpark.
In partnership with Coca-Cola® and 104.8 Channel 4 radio, Aquaventure After Dark entry tickets will start from only AED 123 when pre-purchased online, offering party-goers a fun-drenched evening from 8pm to 12am mid-night .Featuring pumping music zones and stacks of inflatable fun, Atlantis Aquaventure Waterpark will offer visitors the chance to take on 20 of the region's craziest waterslides, made all the more exhilarating by night.
104.8 Channel 4 radio presenters will be hosting competitions throughout the evening including 'The Leap of Faith's Loudest Scream' where contestants can get the chance to win over AED 50,000 worth of prizes.
Hungry thrill-seekers can also feast throughout the evening at the various food stations. Shark Bites and Barracudas will offer indoor and outdoor seating and something for every taste, including Arabic mezze, freshly baked pizzas, shawarma, falafel, dosa, fish & chips and barbeque hot off the grill.
Situated on the apex of the Palm in Dubai, and known for its terrifying and record-breaking waterslides, Aquaventure Waterpark is the only attraction in The Middle East that offers marine animal experiences, water slides and over 700 metres of beachline. The waterpark also boasts some record breaking slides including the world's largest circumference water ride 'Aquaconda' and the first twin racing tube rides 'Slitherine'.
To save 25% on admission, guests can purchase an early bird ticket for only AED 123 by calling +971 4 426 2000 or by visiting www.aquaventurewaterpark.com. Tickets on the day at the gate will be AED 165.
Categories