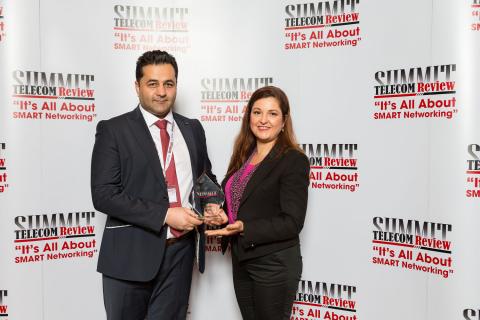 Asiacell, the International Rescue Committee (IRC) and Ericsson, won the 'Best Corporate Responsibility Initiative" honor at the Telecom Review Excellence Awards 2016 event that took place in Dubai on December 13th.
To help reach crisis-affected children, Ericsson has partnered with Iraqi telecommunications operator, Asiacell, and the IRC to launch the "Connect to Learn" project in schools in Domiz Refugee Camp, Iraq. The project is supported by a generous grant from the Bureau of Population, Refugees, and Migration (PRM).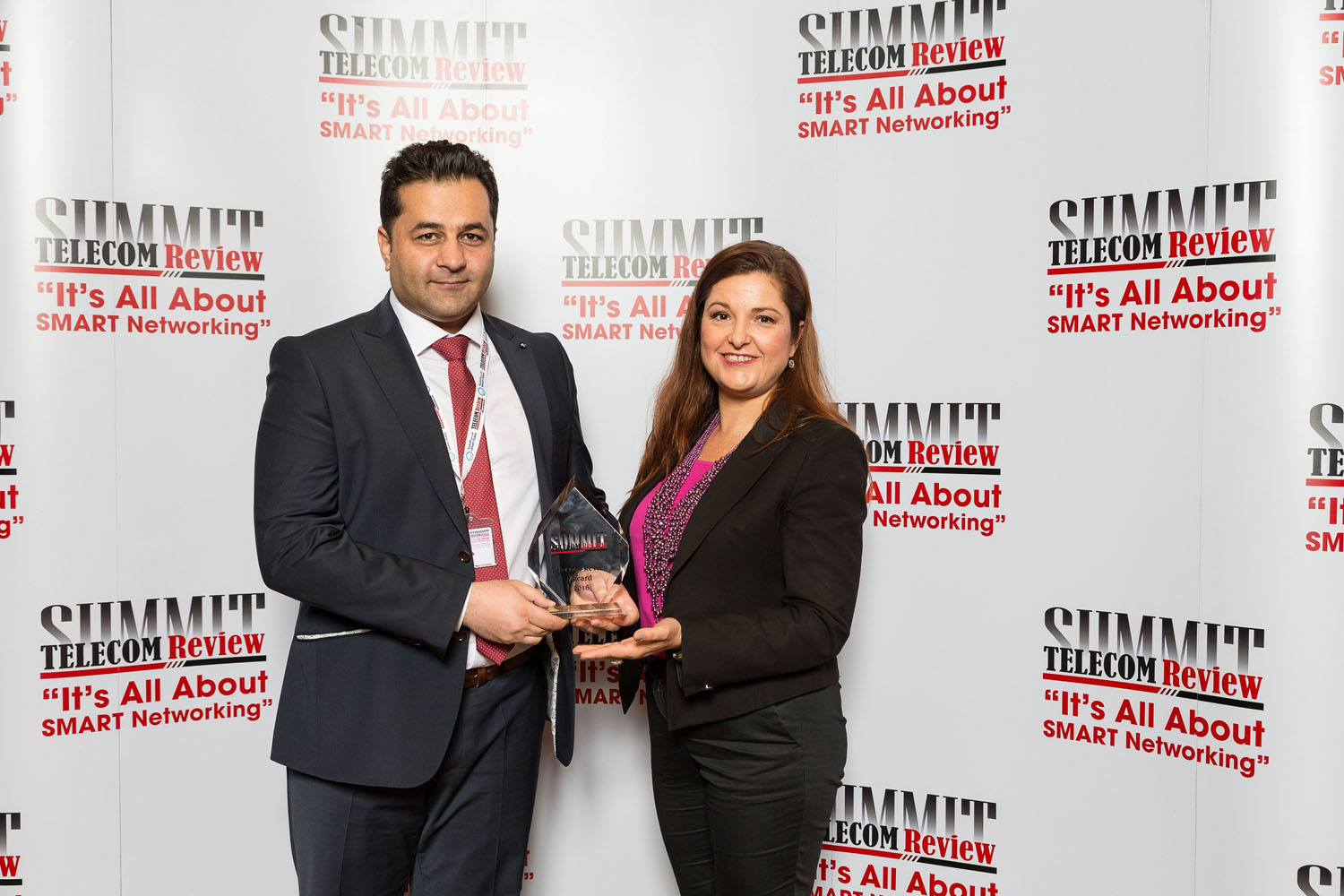 Abdulla Hassan, Integrated Marketing Communications Director at Asiacell and Candice Taylor, Sustainability and Corporate Responsibility Program Manager at Ericsson Region Middle East receiving together the award at the event.
This partnership reflects candid commitment to society and achieving the UN Sustainable Development Goals (SDGs) by using ICT and connectivity as an enabler to ensure that teachers are provided high-quality teacher professional development and teaching resources to improve classroom instruction and education outcomes for Syrian refugee students.
The Telecom Review Excellence awards recognize industry leaders for their efficient and hard work in 2016, and are a special way for Telecom Review to help celebrate the winner's success. This year there were 167 nominations and winners were chosen based on recognized and demonstrated capabilities in their specific sector by an independent panel of 15 experienced industry veterans.
This is the second award this year for the "Connect to Learn" project. The first was given to Asiacell, the International Rescue Committee (IRC) and Ericsson by CommsMEA earlier in November.
ABOUT ASIACELL
Asiacell is a leading provider of quality mobile telecommunications and data services in Iraq. Asiacell was the first mobile telecommunications provider in Iraq to achieve nationwide coverage, offering its services across all of Iraq's 19 governorates including the national capital Baghdad and all other major Iraqi cities. Asiacell's network covers 99.06% of the Iraqi population which makes its national coverage the widest among the mobile operators in Iraq.
In 2012, Asiacell was recognized by the French market research firm Altai as being Iraq's leading brand – not only in the mobile telecommunications market but across all sectors – a reflection of Asiacell's strong brand recognition and its established reputation for quality, reliability and service.
Asiacell provides 3G data services along with post paid and prepaid mobile communications services. Prepaid lines offers include some amended package offers to suit different sectors of the market-including young people, women and an innovative service targeting millions of visitors to Iraq every year. Asiacell also provides post-paid services to companies and individuals.
In December 2014, Asiacell awarded the best corporate social responsibility (CSR) initiative award in CommsMEA international festival in Dubai for its humanitarian and connectivity programs for the refugees and internally displaced population of Iraq.
In a pioneering achievement it fulfilled at the beginning of 2013, Asiacell won "mWomen" award granted by International Mobile Telecommunications Union for the category of the best communications services provided to women in the nascent markets, in recognition of its active role and efforts it made to develop communications industry in Iraq that culminated with the launch of innovative "Almas" line in Global Mobile Awards that belongs to International Mobile Telecommunications Conference held in Barcelona, Spain.
In November 2013, Asiacell won top prize in 'Corporate Finance' category for its record-breaking IPO, at ACT 2013 awards during The Association of Corporate Treasurers Middle East (ACTME) conference held in Dubai. In April 2013, Asiacell received the 'The Best Equity Capital Market Deal Award' during the TMT Finance Middle East & North Africa 2013 Conference held in Dubai.
In 2011, the Iraqi Ministry of Communications (MOC) recognized Asiacell as the "best GSM operator" in Iraq. A press release from Asiacell…
 For more information, please contact:
009647701190322
Email: public.relations@asiacell.com
ABOUT THE IRC
The International Rescue Committee responds to the world's worst humanitarian crises, helping to restore health, safety, education, economic wellbeing, and power to people devastated by conflict and disaster. Founded in 1933 at the call of Albert Einstein, the IRC is at work in over 40 countries and 29 U.S. cities helping people to survive, reclaim control of their future and strengthen their communities. Learn more at www.rescue.org and follow the IRC on Twitter & Facebook
Categories