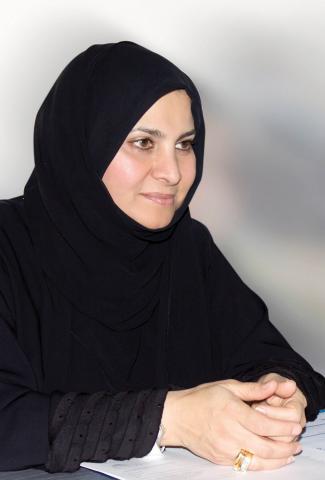 CSR practitioners may learn universal guideline for sustainability reporting in English or Arabic throughout March
 Arabia CSR Network, the leading corporate social responsibility (CSR) training provider in the Arab region, will hold several training sessions on Global Reporting Initiative's (GRI) G4 Sustainability Reporting Guidelines, the leading universally applicable framework for sustainability reporting. The courses will be conducted exclusively in both English and Arabic and will cover all types of companies and organizations – large or small – in terms of preparing their sustainability reports.
CSR and sustainability practitioners in the Middle East seeking to get a conceptual understanding and insights about the latest GRI reporting process may take the program. The GRI G4 course will help them define their company's focus and efforts in order be more targeted with their sustainability reports and address stakeholders' concerns. A clear and concise sustainability report has been deemed essential for many companies - local or multinational - as an important platform in communicating with investors, suppliers and consumers regarding the company's non-financial performance or its environmental, social and governance activities.
The GRI G4 training program covering accredited content enables participants to become skilled and knowledgeable at using the framework, helping them to prepare and plan their GRI sustainability reporting; connect and dialogue with key stakeholders; identify key issues that require action and reporting; monitor and check the processes of the report; and launch the report.
Habiba Al Mar'ashi, President and CEO of Arabia CSR Network, said: "Arabia CSR Network has been continuously upgrading its training capabilities to help empower organizations and sustainability professionals in the region through CSR courses particularly through use of the GRI framework. Throughout the Arab region, over 140 sustainability reports have been published using the GRI G4 guidelines and there has been steady progress over the years. This indicates the serious efforts of companies in the region to respond and keep up with the global call for more transparency and accountability among organizations."
Studies show that sustainability reporters worldwide have been using the GRI Guidelines for the last 15 years, having been published in more than 90 countries. Regulations in more than 40 countries and regions, including 24 major stock exchanges, reference GRI as a tool for reporting.
GRI G4 training in English will be held from March 12 to 14, 2017, while the Arabic sessions will be held from March 19 to 21. Arabia CSR Network will also conduct two short one-day sessions on the GRI Standard Transitional Module, one in English to be held on March 15, followed by an Arabic session on March 22, 2017. Candidates who have completed the courses will get certificates of attendance from the GRI headquarters in The Netherlands, as well as benefit from the support Arabia CSR Network provides to companies planning their future reporting.
Categories