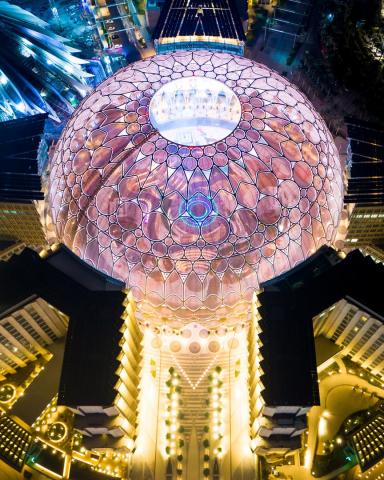 Not-for-profit projects can apply for the BIE-Cosmos Prize, with the winner to receive a donation of EUR 20,000
Does your innovative project connect minds to create a brighter future?
The BIE-Cosmos Prize Expo 2020 Dubai – designed to promote and reward not-for-profit projects from individuals or groups that exemplify Expo 2020's theme of 'Connecting Minds, Creating the Future', as well as one or more of its subthemes of Opportunity, Mobility and Sustainability – is now open.
All entries can be submitted by completing the application form, in English or in French, before 31 August 2021. Shortlisted candidates will present their work and achievements at Expo 2020 Dubai, with an international jury selecting the winning project, to be announced on BIE Day on 30 March 2022. A donation of EUR 20,000 (AED 86,593) will be granted to the recipient of the BIE-Cosmos Prize.
The BIE-Cosmos Prize is a collaboration between the Bureau International des Expositions (BIE) and the Expo '90 Foundation of Japan, which commemorates Horticultural Expo 1990 Osaka and its value of "Harmonious Coexistence between Nature and Humankind". It has been awarded at all World and Specialised Expos since 2008, with the aim of giving visibility and support to projects that promote this principle and the theme of the Expo.
As the first World Expo in the Middle East, Africa and South Asia (MEASA) region, Expo 2020 Dubai will be the world's most impactful global incubator for new ideas.
Source: www.expo2020dubai.com