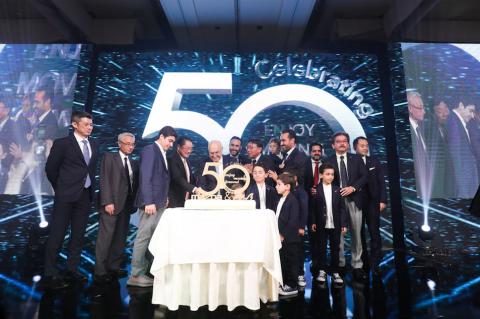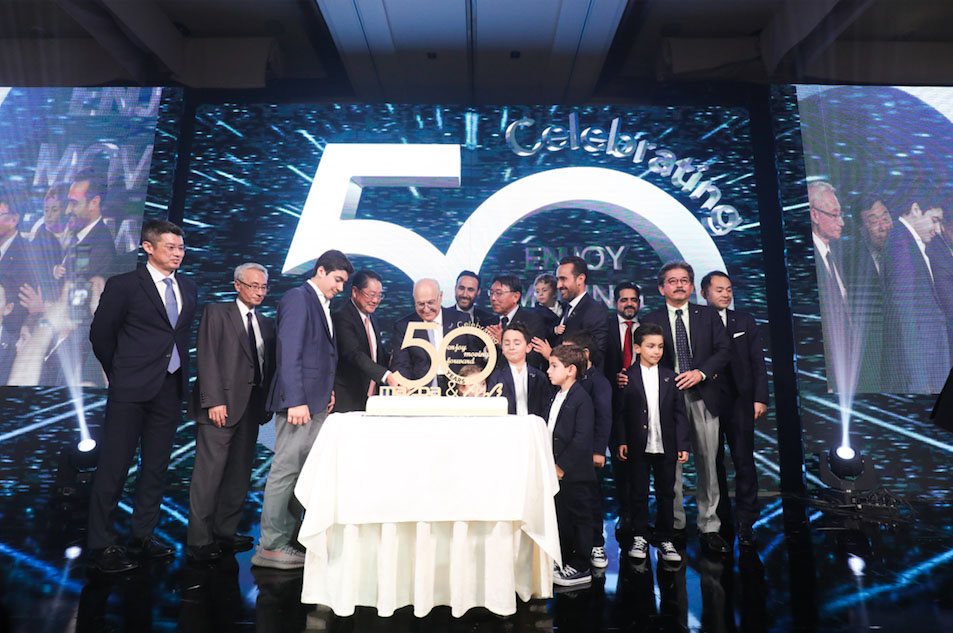 On October 19, 2018 A.N.Boukather celebrated its 91th anniversary and its 50 years of partnership with Mazda Motor Corporation in a marvelous event at the Four Season.
Along Live prestigious performances, all guests witnessed a night to remember and the reveal of the All New Mazda6 2019 with a 3 dimensions show reflecting Mazda's futuristic vision.
President Mohammad Choucair, Head of Economic Organizations in Lebanon, and president of the federations of chambers honored Mr. Antoine Boukather for his career achievements, his historical role in supporting the Lebanese economy and being a role model in sustaining and transmitting successfully his family business. Moreover, Mr Choucair acclaimed his past role as president of the association of automobile importers in Lebanon especially in the exemption of electric cars from custom duties during his tenure.
While this created a golden momentum, Mr. Hiroshi Inoue, Managing Executive Officer of Mazda Motor Corporation highlighted how this 50 years is equal to the history of Mazda's overseas business as well, and praised A.N.Boukather as a role model organization for Mazda globally delivering a proof of an excellent company culture.
Another memorable moment, was Mr. Takashi Ikeda, president of T. Chatani&co who expressed his sincere gratitude to A.N.Boukather for developing Mazda business and also strengthening their collaboration.
From their end, the Boukather twins, Mr. Anthony and Nicolas Boukather, shared their resilient family history since 1927 ornamented by their grandfather Mr. Nicolas Boukather senior, and confirmed their commitment to their values, and goal to build a stronger Lebanon and continue together their unique family legacy to years to come.
Mrs Ray Bassil, Mazda brand ambassador, whom will represent Lebanon in the Olympics in trap shooting happening in Tokyo in 2020 had a fabulous performance on stage unveiling her partnership with ANB.
The kids had also their moment, with a touching moment, during this memorable evening performing a live song on stage with soprano Tania Kassis choir confirming the long term vision of A.N.Boukather.
With this unforgettable event, A.N.Boukather set another milestone of accomplishment in the region, reflecting the 7th generation products of Mazda promised to deliver superior ownership satisfaction, and once again raised the bar high making us wonder what else could be next!
Categories