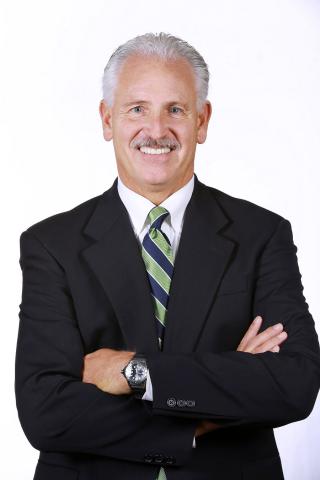 Middle East's leading private hospital participates as Platinum Sponsor
The American Hospital Dubai, the Middle East's leading private hospital, has announced its participation as Platinum Sponsor at the Arab Health Exhibition & Congress 2017 to be held from January 30 to February 2, 2017 at the Dubai International Convention and Exhibition Centre. The hospital will present its range of US-standard healthcare services in the largest gathering of healthcare and trade professionals in the Middle East and North Africa participated in by more than 4,400 companies from 70 countries.
As a major sponsor, exhibitor and congress participant, American Hospital Dubai's host of medical specialists, hospital management and physicians will discuss specific services and patient needs during conferences at the Arab Health Congress – the world's largest Continuing Medical Education -accredited multi-track medical congress.
During the Congress, the hospital will showcase its Heart & Vascular Center, Cancer Care Center, Cardiac Electrophysiology, and Cosmetic and Dermatology Services including the new Plastic, Reconstructive & Cosmetic Surgery at Stand CC10 in Concourse 2 of the exhibition center. The Heart & Vascular Center which diagnoses, monitors and treats all types of heart conditions through invasive and non-invasive cardiology procedures recently added a new range of vascular services and an updated state-of-the-art Angio Suite. Meanwhile, the Cancer Care Center, a dedicated facility for a range of oncology and haematology services for all forms of cancers and blood disorders, has introduced a new Radiation Therapy program using advanced RapidArc technology.
Peter Makowski, CEO, American Hospital Dubai, said: "The American Hospital Dubai's proactive participation at the Arab Health 2017 is part of our ongoing initiatives to effectively reach out to health communities in the MENA region to explore innovative approaches to healthcare where patients and their concerns are addressed in broader perspectives as we strengthen our multidisciplinary approach to healthcare. We continue to offer new ways of providing patient care and will be sharing more our latest accomplishments in this field, particularly our joining the prestigious US-based Mayo Clinic Care Network."
American Hospital Dubai has become the first accredited hospital of Mayo Clinic Care Network in the Middle East. This is an exciting new joint approach to patient care and close collaboration across research interests. Mayo Clinic is known for its focus on knowledge and expertise in patient care through clinical practice, education and research.
Categories