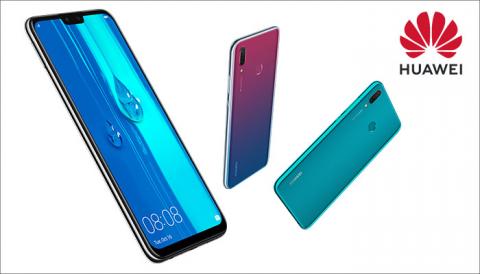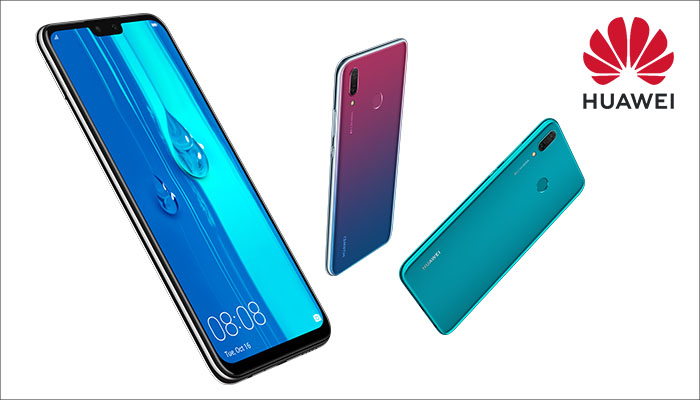 The smartphone comes at an attractive price
Huawei Consumer Business Group (CBG) announced the release of the new Huawei Y9 2019. The smartphone encompasses a powerful and long-lasting battery amongst other key features and is now available across selective retailers at USD269.
Huawei Y9 2019 is equipped with a quad camera and AI photography master, featuring a front dual camera with 16MP+2MP and a rear dual camera with 13MP+2MP. Users are able to create numerous variations of effects with the AI 3D lighting such as stage lighting, soft lighting and split lighting, to name a few, all including the beautifying algorithm. These upgraded integrations enable consumers to produce studio-quality portraits and selfies and take landscape photographs in a matter of seconds, at a professional level regardless of where they are or the background surrounding them.
The innovative high-tech phone also comprises a notched 6.5-inch HUAWEI FullView Display with 3D curved design, offering consumers a wider, more comfortable and more fulfilling view. The screen is crystal clear with much narrower bezels, enabling the ultimate gaming vision. Users can experience cinematic-level visuals and smoother control.
The new smartphone comes with a powerful battery of 4000mAh, providing 42 hours of call, or 7.6 hours of videos, or 10 hours of gaming, bringing consumers a longer enjoyment experience with long-lasting endurance. It's also equipped with an intensified AI Power 7.0 for comprehensive power-saving technology.
Huawei Y9 2019 is built in with a RAM of 4GB and a ROM of 64GB, and supports 256GB external storage, allowing users can store whatever they want efficiently.
The mobile presents outstanding AI capabilities, and brings cutting-edge raw performance to consumers with the integration of latest state of the art Huawei Kirin 710 Chipset, the system on a chip (SoC) that will bring about the next evolution of mobile AI.
The device also comes with a Fingerprint 4.0 identification technology, enabling users to unlock the device in a remarkable speed of 0.3 seconds. This improved technology comprises fingerprint navigation, which helps users manage all the notifications with just one key.
Huawei Y9 2019 comes in a sleek silhouette and glossy appearance, and is available for purchase under a variation of colorful hues such as Midnight Black, Sapphire Blue and Aurora Purple.
The new release answer users' demands and expectations on the latest technology with an appealing price of 269$, and specifically caters to the young and trendy generation of today who favors gaming, photography and entertainment.
Categories