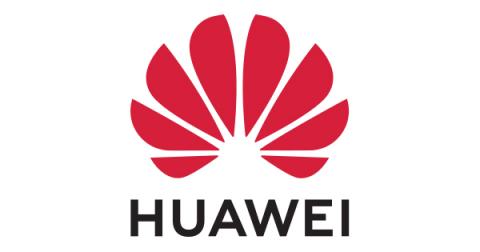 In line with its global strategy to build a fully connected world, Huawei Consumer Business Group started to deliver an intelligent experience to Lebanese consumers across all scenarios, including smart home, as well as health and fitness with the introduction of advanced products. The strategy consists of primary (smartphones) and secondary portals (tablets, PCs, wearables, speakers etc) and IoT devices (lighting, security, audio and video etc), all working together to lay the foundation of the all connected digital world.
Announced earlier this year, Huawei expended its line of products to incorporate in addition to smartphones a series of devices including: Huawei Freelace, Huawei Smart Scale, Huawei Mini Speaker and many more.
HUAWEI FreeLace: technology-packed wireless earphones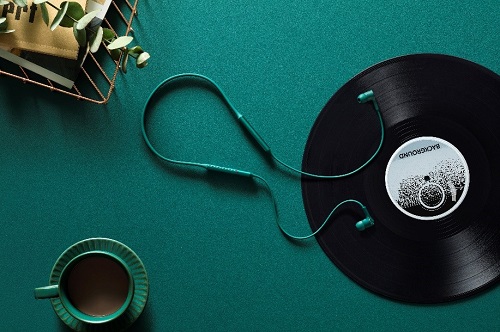 The new exquisitely designed wireless earphones from Huawei, the Huawei Freelace offers intelligent connectivity, powerful audio and long battery life. Available in Graphite Black, Amber Sunrise and Emerald Green colors, and supporting HUAWEI HiPair, it can easily be paired with and fast charged by Huawei smartphones intuitively - by simply plugging into the device[1]. HUAWEI FreeLace liberates users from cables without compromising on user experience2. Besides ease-of-use, sound quality and design, HUAWEI FreeLace comes with a range of features that help deliver the best user experience.
HUAWEI Smart Scale: The smart way to keep track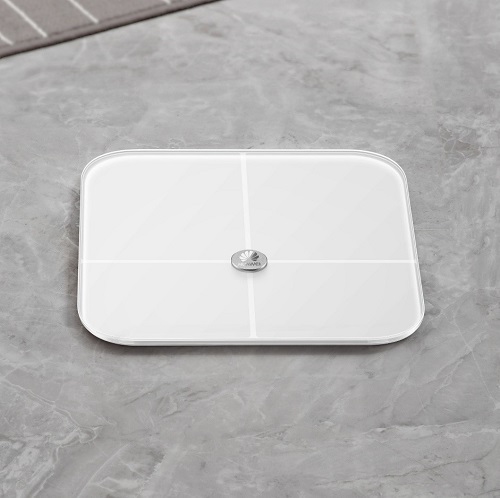 Keeping its focus on health, the HUAWEI Smart Scale is the smart way to keep track of all body values. Capable of reading up to 9 body compositions in 1 detection, the HUAWEI Smart Scale will help you keep track of your weight, body fat percentage, BMR, BMI and even more detailed readings such body water percentage, visceral fat, muscle and bone mass and protein levels. This is possible thanks to the high precision BIA (Bioelectrical Impedance Analysis) chip, 4 pressure sensors and 360° adjustable scale feet to achieve accurate & convenient measurement.
In addition to helping users keep track of their body, the HUAWEI Smart Scale also includes more features such as a Smart Alarm Clock, a personal fitness coach and a user-friendly app.
HUAWEI Mini Speaker: Stereo on the go
HUAWEI Mini Speaker is a light portable and compact bluetooth speaker with a braided lanyard that adopts a 3 W full-range speaker and a hidden passive radiator on the bottom to deliver loud sound and deep bass. With only 1 button and 1 indicator, IPX4 rated, the Huawei Mini Speaker is very easy to use in any condition as it is daily water and sweat resistance that allows music even while hiking on rainy days or taking a shower in a bathroom. When pairing 2 speakers together it creates a truly immersive 360° stereo audio sound.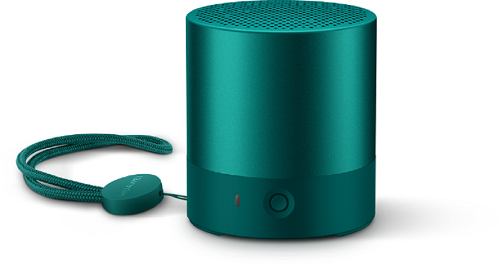 Recently Huawei announced that it has shipped 200 million smartphones till end of Q3 in 2019, 64 days earlier than the same shipment milestone last year thanks to its innovative award winning devices. Huawei's relentless focus on cutting-edge technology and innovative ID design, with its complete commitment to consumers worldwide, has reinforced their trust and commitment as more consumers continue to support Huawei. All Huawei products are now available at Huawei Experience stores across Lebanon and can be purchased from Huawei Online Store (https://huaweishoplb.com/).
Categories