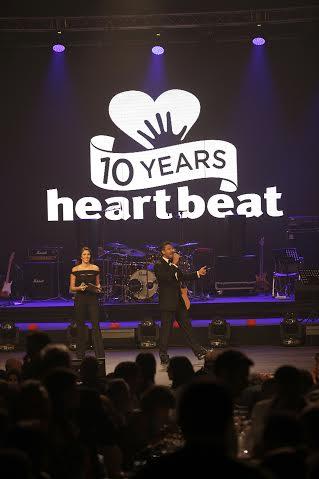 An enormous, fairytale worthy of a Las Vegas show, is how astonished guests described Heartbeat's Gala dinner, which took place at BIEL, May 22nd.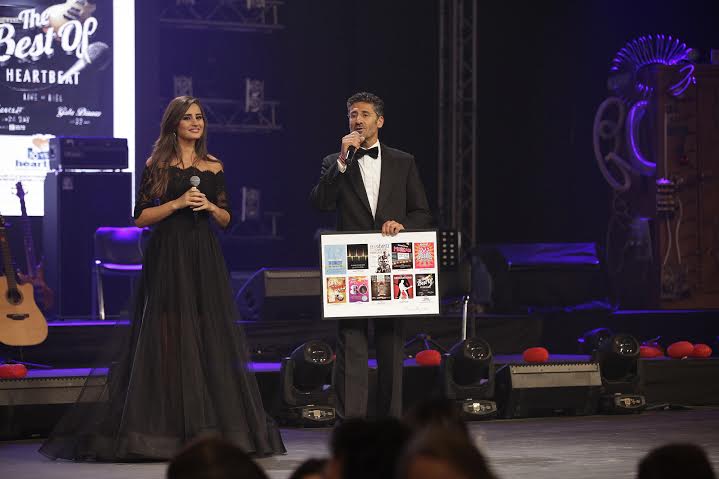 The Association celebrated, with great fanfare its 10th anniversary, which transformed the BIEL hall into a nightclub and a ceremony room, consisting of a large setting of 33 m and a wide amphitheater that hosted the 1,100 audience members. The tables included Anna G corkscrews designed especially by Alessi for Heartbeat and provided by Sel & Poivre as a return gift, in addition to 'nd' chocolate boxes created for the occasion by Nathalie Dimas.
The three ambassadors of Heartbeat, Maxime Chaya, Aimée Sayah, and Daniella Rahmé, took in charge the presentations that followed the magnificent concert, which gathered more than 50 singers, musicians, and dancers, who were all volunteers that kindled the event and charmed the public.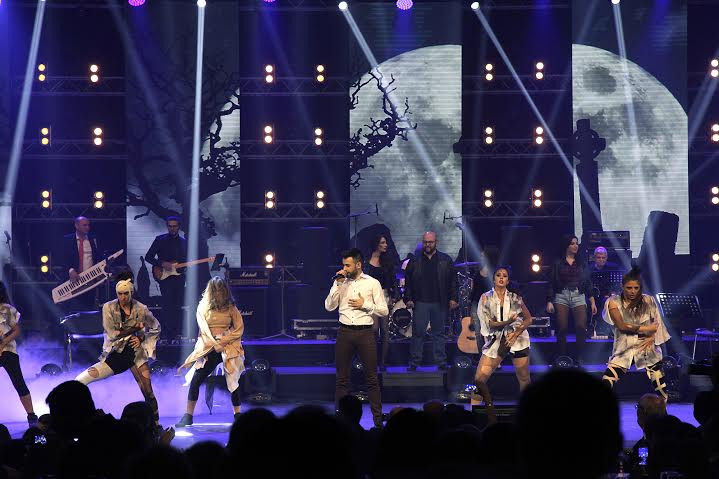 The event was followed by the famous auction undertaken by Dina Azar, who offered to lovers of Heartbeat works of art, cars, and jewelry. The most exciting part of the auction was a unique painting of a cedar tree, especially dedicated for Heartbeat by Nabil Nahas. Other offerings included a sculpture by Alfred Basbous (The dreamer), and another one by Bruno Catalano offered as a gift by Elsy Braidy (Galerie Les plumes). Several magnificent jewelry pieces have also been offered: colored stones signed by Stern, an emerald ring by Sylvie Saliba, a unique cabochon gemstone by Paolo Bongia, a Chaumet watch by Cadrans. For the lovers of cars, Tewtel offered the latest edition of the blue Ford Fiesta.
The evening was closed by a lottery, which included prestigious gifts selected by Aïshti, including its bags by Marc Jacobs, Celine, and Balenciaga, among others. A lot of gifts were also offered by Elie Saab, Sélim Mouzannar, Holdal, Nayla Saab (Or La Loi), Khoury Home, Madame Rêve, Louma Rabah, as well as photographs by Élie Bekhazi and Thierry Van Biesen, and finally, the icing on the cake, three Apple watches offered by 460 Multimedia Store.
The Heartbeat Association would like to thank each person that has contributed to the success of this event. The funds that were raised will help in treating and saving many children born with congenital heart defects.
Categories