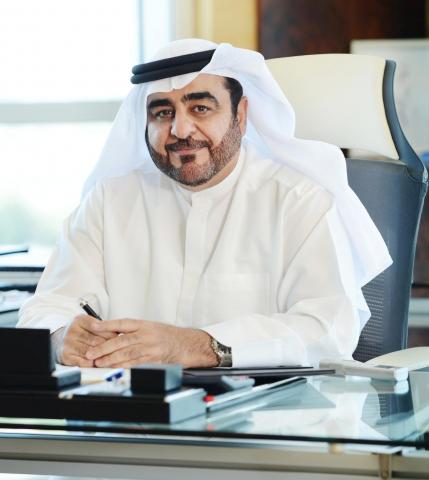 Participation across international forums consolidates Dubai's leadership as a centre of cognitive excellence and innovator in smart learning
Dr. Mansoor Al Awar, Chancellor of Hamdan Bin Mohammad Smart University (HBMSU) and Chairman of UNESCO IITE Governing Board, received an official invite to join the membership of the international advisory board of the UNESCO-UNIR ICT & Education Latam Congress 2016, which will be held from June 22, 2016 to June 24, 2016 in Bogota, Colombia. The event, which is the first conference organized by UNESCO and UNIR in Latin America on this topic, is aimed towards discovering the prospects of learning based on technology and innovation in the region.
 During his meeting with the advisory board, Al Awar will be presenting a set of in-depth insights on the key factors affecting the present and the future of education in the world, while also sharing his experiences in implementing best practices in education with international experts and professionals in the field of learning and innovation technology. The HBMSU Chancellor's membership in the international advisory board is expected to play a significant role in the move to develop and facilitate panel discussions covering timely topics in the field of education and come up with initiatives for the upcoming UNESCO-UNIR ICT & Education Latam Congress 2016, including the need to create the most modern teaching aids and best ways to study and how to incorporate them effectively in today's classrooms via accredited academic programs.
 Chancellor Al Awar said, "There is an increasing need to find the right balance between formal educational frameworks and informal ones in order to keep pace with the rapid changes of the digital age--meeting the evolving needs of the 21st century. The major challenge for us, in the academic and educational communities, is in the development of integrated and effective standards and guidelines that can incorporate advanced concepts to meet objectives that present and future generations of learners to enjoy. I am optimistic about the participation of our expertise and initiatives related to smart and innovative learning through interaction and exchanging bright ideas and thoughts with fellow members of the International Advisory Board for the success of UNESCO-UNIR ICT & Education Latam Congress 2016, which will undoubtedly offer an ideal platform for exchanging knowledge, experiences and best practices that will set a solid foundation for achieving our strategic goals in developing the future of learning and education in the world."
 "I am honored to be a member of the International Advisory Board of the congress, which reflects HBMSU's tireless efforts to represent the UAE across international forums and consolidate Dubai's leading position as a center of cognitive excellence and innovator in smart learning. I will highlight the pioneering initiatives led by HBMSU to reinforce the culture of smart learning in the Arab world as well as reviewing their positive results and impact, in terms of strengthening the regional educational system and advancing the transition to a knowledge-based economy," concluded Al Awar.
Categories