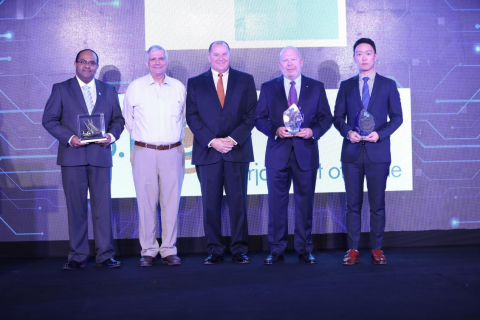 Gulftainer, the world's largest privately owned independent port operator based in the UAE, celebrated the signing of its first customers for the newly introduced sea cargo clearance service, Sharjah Port of Trade (S.P.O.T.).
Within a month of the launch, the company has secured four customers for S.P.O.T. that serves as an inland extension of the Gulftainer-operated Khorfakkan Container Terminal (KCT). The unique S.P.O.T. facility is located at the crossroads of the E311 highway and Maliha Road, providing unparalleled connectivity between Sharjah and Dubai with substantial cost and time savings for customers.
The GALEX service (GLX), offered collaboratively by Emirates Shipping Line (ESL) and Korea Marine Transport Co. (KMTC), was the first to benefit from S.P.O.T.'s value-added offering and successfully completed the first direct call at KCT in a record 3.4 hours.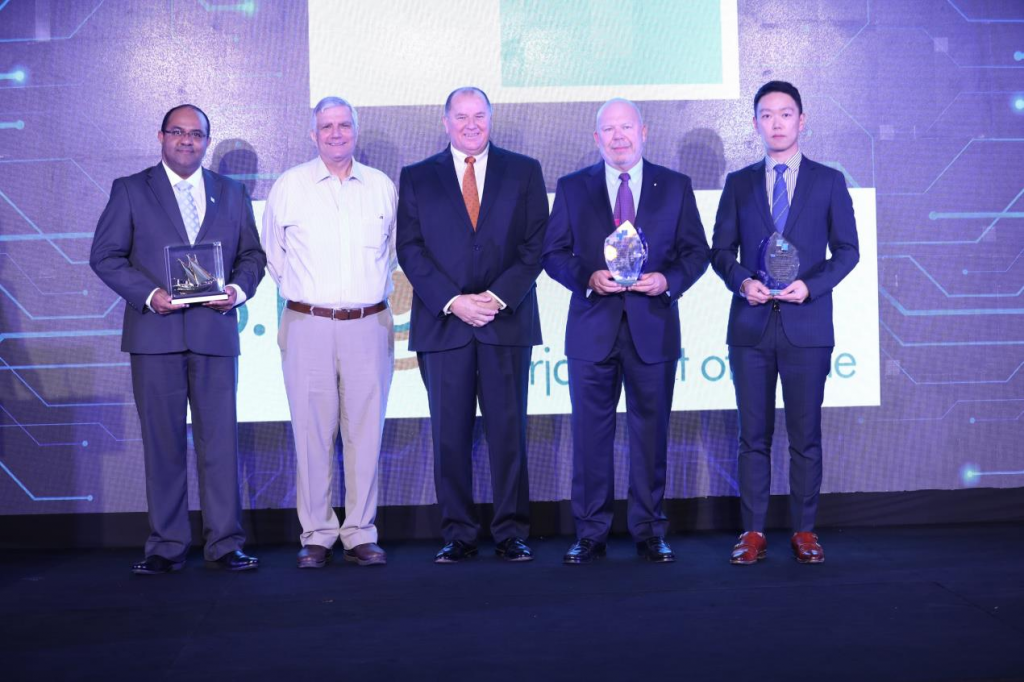 To mark the launch of the service, Peter Richards, Group CEO of Gulftainer, presented commemorative tokens to the new customers of S.P.O.T. at a gala event in Dubai in the presence of over 300 representatives of the maritime sector as well as senior company officials.
S.P.O.T. offers the fastest transit times to deliver cargo north of Al Barsha area, as well as end-to-end connectivity across the UAE. Its strategic location enables a reduction of delivery costs from port to door by as much as 80 per cent.
Several shipping lines have expressed their interest in securing vessel calls at KCT and using the S.P.O.T. service.
In addition to the service at KCT, Gulftainer has started two new direct services at Sharjah's premier gateway terminal, Sharjah Container Terminal (SCT). The first connects Sharjah to India within three days' transit time – the shortest in the market – in partnership with RHS Group, while the second links the emirate with upper Gulf countries in partnership with MAG Container Lines (MCL). The move testifies to Sharjah's potential to become the UAE's gateway hub.
Categories