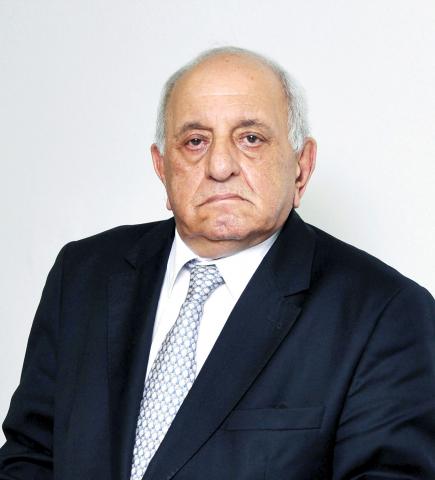 New setup showcases Meats & Poultry, Beverages, Pulses, Grains & Cereals and World Food
2017 edition expected to surpass last year's USD 729 million business volume
Brazilian companies are set to showcase their comprehensive range of quality products at the upcoming Gulfood, one of the largest annual food exhibitions taking place from February 26 to March 2, 2017 at the Dubai World Trade Center. The Arab Brazilian Chamber of Commerce will also have a stand spanning 33 square meters. The participation is heavily supported by the UAE Ministry of Foreign Affairs, which connected with and encouraged trade promotion sectors of 13 embassies representing countries in the Middle East and North Africa to invite buyers from their nations to visit the Brazilian companies at the fair.
A total of 87 Brazilian companies will be participating this year and it has been forecasted that the 2017 edition will surpass business volumes generated for local companies last year, which reached USD 729 million. In addition, this year's edition will be featuring an exciting new set-up as for the first time ever, Gulfood will not be organized by national pavilions but rather by dedicated halls representing eight of the biggest commodity trading sectors. The Brazilian companies will exhibit in the Meat & Poultry (34 companies), Beverages (07), Pulses, Grains & Cereals (8) and World Food (38), halls with the latter to feature various products.
Dr. Michael Alaby, CEO, ABCC, said: "We are happy to see the wide range of companies that is set to participate in the upcoming edition of Gulfood. In the past, we have always received strong feedback with regards to Brazilian exhibitors and we believe that the significant number of participants will provide visitors with a better opportunity to sample the country's most notable products. We are also excited to see the effect the new layout will have on the event's footfall. We believe that sectors such as meats will greatly benefit from having dedicated spaces as many buyers are aware of the premium quality meats being offered by Brazil and can survey the wide options available within the hall. In line with this, the meats hall will be featuring a customary tasting place for buyers to sample the delectable selection of beef and poultry from Brazil. A specialty chef will also be there to present delicious and mouthwatering appetizers prepared with traditional Brazilian ingredients to be served at the World Food hall."
Brazil and the Arab World continue to maintain strong ties as shown by data on their trade level for 2016. For that period, Brazilian exports of foodstuff amounted to USD 8,604.61 billion, with Saudi Arabia ranking first at USD 2,079.92 billion or 24.17 per cent, followed by Egypt with USD 1,361 billion at 15.82 per cent and the United Arab Emirates with USD 1,321.73 billion at 15.36 per cent. Of the total exports, sugar ranked first with the highest amount and percentage with USD 3,640 billion at 42.30 per cent of the overall, followed by Meat at USD 3,518.58 million at 40.89 per cent. Cereals ranked third at USD 527.35 million at 6.13 per cent.
Brazilian exports also extend to include Machinery which amounted to USD 183.17 million. In this sector, Egypt ranks first with USD 49.67 million or 27.12 per cent of the overall share, followed by Saudi Arabia at USD 28.30 million or 15.45 per cent of the total share, and lastly, the United Arab Emirates at third at USD 23.29 million or 12.71 per cent.
Categories