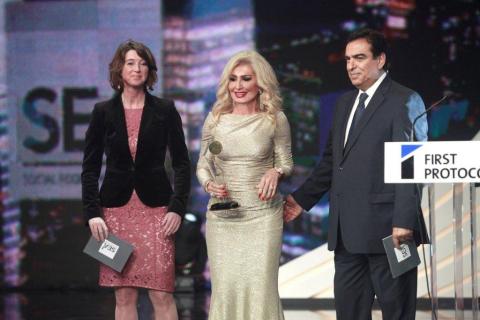 Beirut, December 17, 2014: In light of the 4th Social Economic Award (SEA) which took place at the end of November, at Casino Du Liban, SELIM RAMIA & CO, the mother company of Grand Cinemas Levant, was awarded the Social Economic Award 2014 for the Category of Human Responsibility.
SEA is the first of its kind award in Lebanon that honors Private and Public sectors for their Social Responsibility projects. Award presentation is based on honoring leading Lebanese institutions in Lebanon and abroad for developing concepts and products with respect to Corporate Social Responsibility (CSR).
Jury consisted of experts in the socio–economic fields, and selections were based on transparent categorization according to international standards objectives.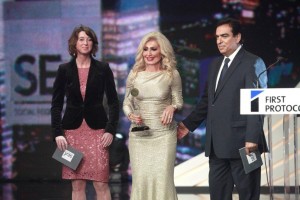 Mrs. Randa Ramia, General Manager of Grand Cinemas commented, "We believe that recognizing the actions of institutions will improve the entire society," adding, "This is not the end, in contrary, we've just started and the future is Grand."
About Grand Cinemas: SR & Co.'s Grand Cinemas is a reference in the Movie Industry in the region with more than 25 years of experience and acts as a distributor and an exhibitor of movies. They currently hold more than 40% of the market share and are still aiming for more. Grand Cinemas offer quality personalized services and have introduced solutions never previously experienced in cinemas such as the e-kiosk and e-ticket, making the cinema experience more enjoyable and efficient. Grand Cinemas have also introduced advanced innovative technology with the Real D technology allowing a state of the art viewing experience to its clients. The new concept of Grand Class, recently launched at Grand Cinemas ABC Dbaye, has no similar contestant in the region and is a key pillar of the Grand Cinema's innovative strategy.
Categories