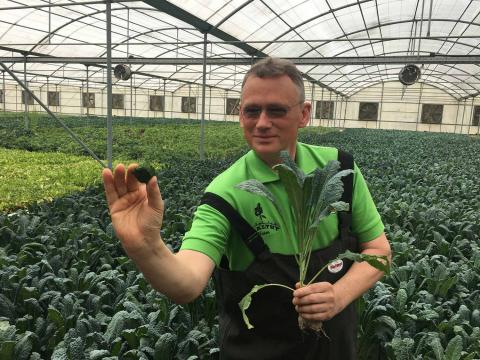 Fully grown on water, the green leafy vegetable to help solve health and dietary issues such as diabetes and obesity
GFI can commercially produce 24 tons of 'Aqua Kale' per year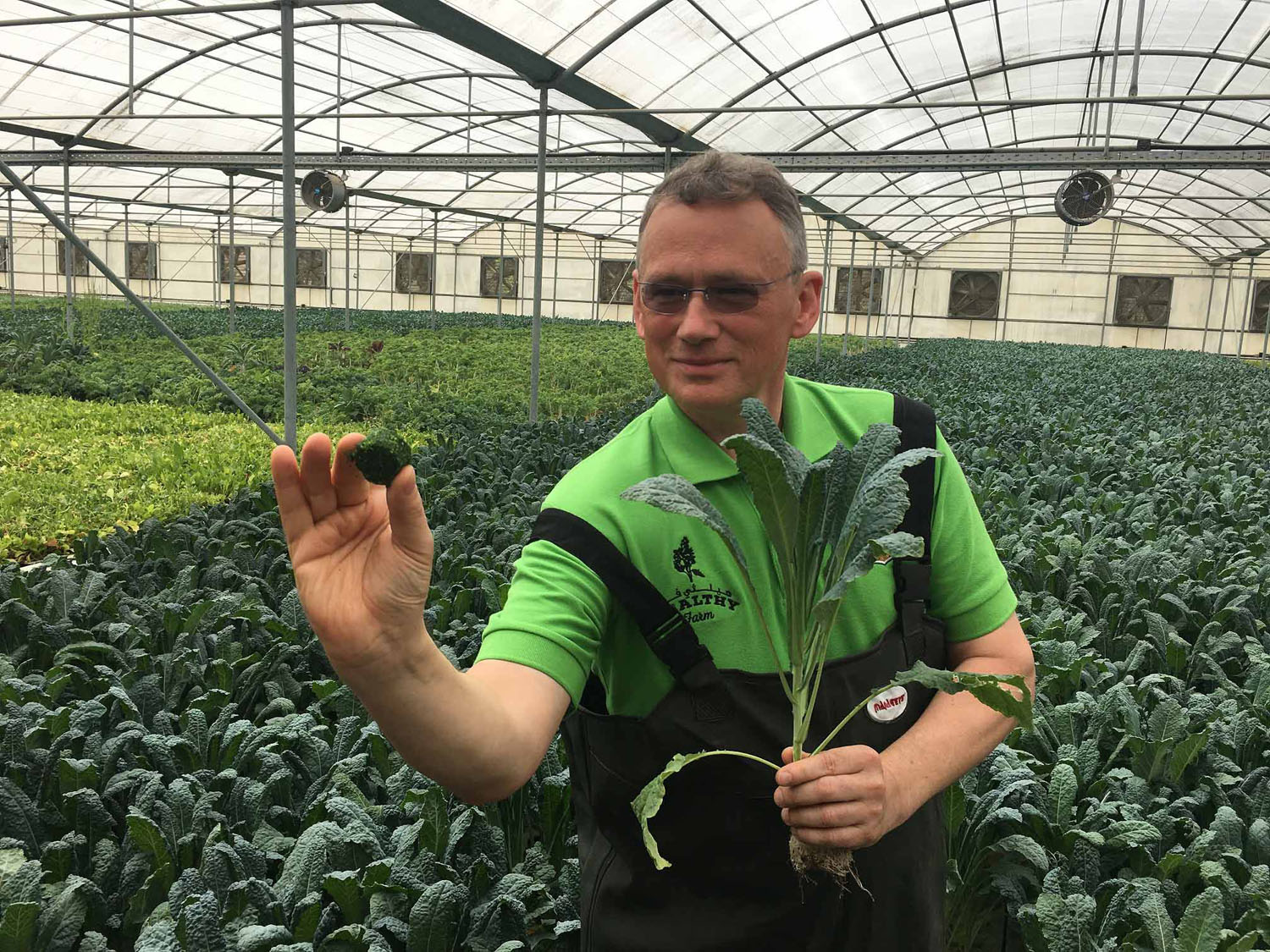 Global Food Industries (GFI), a world-class value-added frozen food manufacturing company and part of Albatha Holding, one of the largest conglomerates in UAE. GFI has expressed its commitment towards playing a significant role in the ongoing efforts to address the steadily increasing demand for healthy food products in the UAE. In line with this, the company has revealed its new and unique 'Aqua Kale' concept, which covers the cultivation of this organic, halal-certified, and pesticide-free leafy cabbage without using soil as it is fully grown on water. To date, GFI is the only company in the Middle East region that owns a farm with the capacity to commercially produce approximately 24 tons of 'Aqua Kale' per year on water in the middle of the UAE desert. The farm uses 100 per cent recycled water, helping produce up to 25 per cent more food with the same water source compared with conventional method.
According to a Frost and Sullivan report, the value of the regional organic farming segment is expected to reach USD 1.5 billion by 2018—attributing the growth to the increasing demand coming from major retailers. GFI is introducing this concept of organic farming to the UAE market in light of the growing popularity of the same across the rest of the GCC region. The company is part of the reputable Albatha Group, a Shariah-compliant organization that comprises of over 25 companies with over 7,000 employees spread across seven industry sectors i.e. automotive, consumer, engineering, home products, real estate, healthcare, household and personal care. Albatha has marked a strong presence in the Middle East and North Africa (MENA) region through a distribution network that expands from the Indian sub-continent to Europe. Albatha represents over 200 international corporations serving them with their business and branding needs in the most effective and professional manner.
"Without a doubt, 'Aqua Kale' is the right product to help address several serious health and dietary concerns in the UAE and the Middle East, including diabetes and obesity. Higher health awareness among UAE citizens and residents as a result of intensive government campaigns and initiatives is driving the demand for healthy food choices," said Jacek Plewa, GM, Global Food Industries. "We are pleased to introduce to the UAE this new concept of growing kale without using soil to address the health and dietary issues of the people here and also from the surrounding regions. We are proud to bring Aqua Kale to the market, which can be a better source of nutrition for future generations. We aim to preserve and promulgate a healthy system of dietary food supply in the UAE market with the introduction of this superfood."
 The zero-fat superfood kale, which is part of the cabbage family, is high in protein, vitamins, omega-3 fatty acids, fibre and antioxidants, among others. One cup of this green leafy vegetable contains 36 calories and 5 grams of fiber. Kale contains nearly twice the amount of vitamin K as most of its fellow cruciferous vegetables. Proportionate servings of 'Aqua Kale' have more iron than beef, more calcium than milk, and more vitamin C than spinach. Among the most nutrient-dense superfoods on earth, kale is a popular ingredient of salads, juices and snacks in many Western countries but it remains relatively unknown in the region. Global Food Industries recently also won best food innovation award at Gulfood recently for 'Aqua Kale.'
Frozen 'Aqua Kale' can be used in various forms, including juices, salads, smoothies, sauce, tea, yogurt, and bakery products. Since kale is only fresh for just a couple of days, GFI processes fresh kale into frozen cubes to make sure it is available for longer use. According to GFI, growing 'Aqua Kale' will help address the lack of healthy juice offerings in the local hotel, restaurant, and café (HORECA) market. The frozen form can be used straight in the end products unlike in any other fruits, vegetables, or soil-grown kale where they are first peeled and washed before they can be mixed. After introducing kale in the blends of popular juices being offered in hotels, cafeterias, and restaurants, GFI is now looking at bringing the super veggie to the dining tables of the average UAE households.
"We are currently supplying to local restaurants and cafeterias and we are training the staff to make sugar-free juices and smoothies by adding kale. Juices with kale are equally tasty. We are regularly monitoring our more than 400 partner cafés to make sure that they offer healthy alternatives only. Moreover, 'Aqua Kale' is the ideal alternative to sugar-rich snacks popular among residents. We are fully committed in promoting and making people more aware of this healthier source of nutrition—not just for people today but also for future generations, as it not only helps control diabetes and obesity but it also increases immunity and detoxification," concluded Plewa.
About Global Food Industries
Global Food Industries (GFI), which is part of the reputable Albatha Holding, was established in 1992 to provide delicious value-added food products to its discerning consumers. Containing the finest halal raw materials from across the world, GFI brands enjoy a significant presence across all trade channels throughout the GCC region. The company guided by its principles of commitment, achievement, teamwork, and entrepreneurship fully adheres to innovation and stringent standards to deliver products that are highly regarded for their unique taste, nutritional value, and convenience. 
Categories