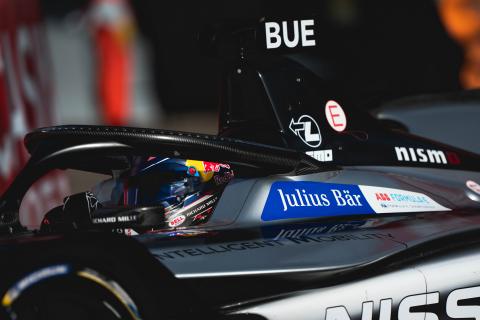 Nissan e.dams takes its Formula E challenge to Germany this week with the electric street racing championship staging its penultimate European round at Berlin's Tempelhof Airport.
Nissan heads to the German capital following its best Formula E result to date in Monaco on May 11 where Oliver Rowland earned his third pole position of the season and finished on the podium in second place. Sebastien Buemi backed that up with a fifth-place finish.
As the market leader for electric vehicles in Europe, Nissan is using Formula E to demonstrate the power and performance of its electric vehicle technology – a key part of the company's Nissan Intelligent Mobility vision.
The Nissan LEAF was the best-selling electric car in Europe in 2018. The recently unveiled Nissan LEAF e+, with increased range and power, is now available for order in the region.
Last October Nissan announced that the LEAF had prequalified as a power station in Germany. This is another step forward in establishing Vehicle-to-Grid (V2G) technology using the unique CHAdeMO quick charging standard used by Nissan for the LEAF. It is also a great example of how Nissan is thinking beyond electric mobility to make peoples' lives better under Nissan Intelligent Mobility.
The Berlin race is a unique race in the championship with the 2.225km, 10-turn circuit laid out on the former taxi-ways of Tempelhof Airport – one of Berlin's former main airports which closed in 2008.
Sebastien Buemi has had great success in Formula E in Germany in the past. He has twice won here – once at the Karl-Marx-Allee Circuit where the event was staged in 2016 - and again in 2017 when he won the second race of a double-header weekend at the Tempelhof circuit.
In season five, Nissan e.dams has impressed in the three European Formula E races staged so far with top ten results in Rome, a front-row lock-out in Paris and a pair of top-five finishes in Monaco.
"We have to keep building momentum because this championship is incredibly competitive – you can't afford to stand still for a moment," said Michael Carcamo, Nissan's global motorsports director. "Monaco was a great weekend for us, but we want to build on that and take that one step further.
The Berlin E-Prix will feature a unique schedule for the first time this season. With the event staged in conjunction with the Greentech Festival, the opening two practice sessions will be held on Friday. Qualifying and the Berlin E-Prix will be run on Saturday, May 25 – race starts at 1:04 pm.
"Like all the races this season for Nissan e.dams, every race is a new challenge for us." said Jean-Paul Driot, Nissan e.dams' team principal. "With the new 'Gen2' car – we can't rely on data from previous seasons. Our work in the simulator is imperative, and both Sebastien and Oliver have continued to do their 'homework' this week."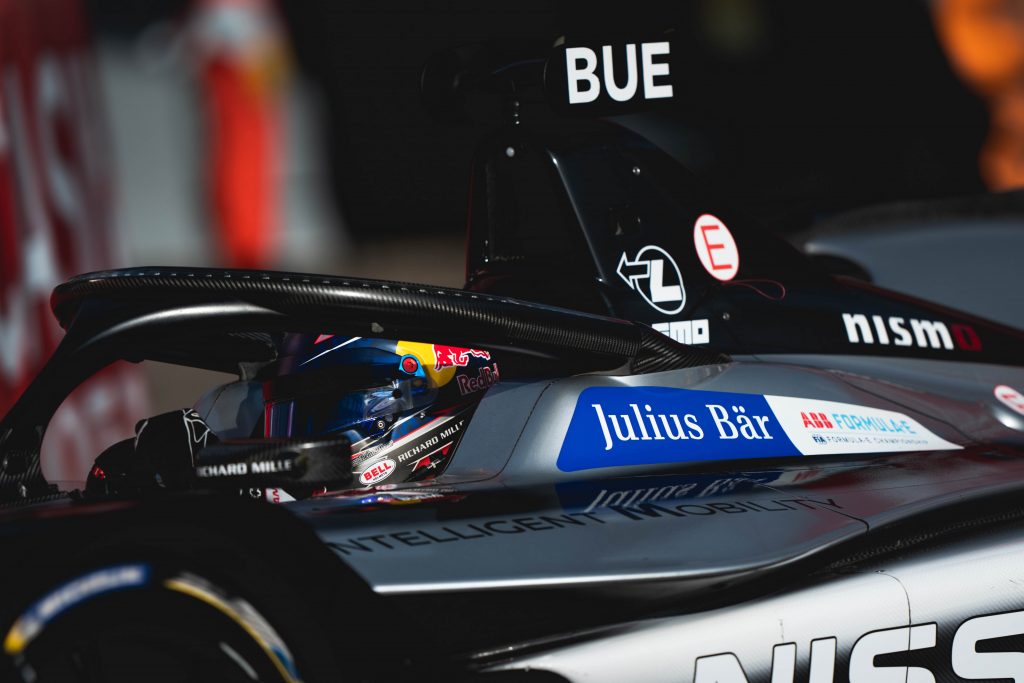 DRIVER QUOTES
Sebastien Buemi
"Berlin is a unique circuit for the championship where I've had success before, and I'm really looking forward to heading back there this weekend.
"Monaco was a fierce battle for me, but I was pleased to come away with some good points. Berlin is going to be very different with the practice sessions run on Friday for the first time.
"That will allow everybody to do some homework overnight and I'm sure qualifying is going to be extremely competitive. Making the Super Pole session and then putting in a good lap is so important because even with Attack Mode and #FANBOOST, you still have to work extremely hard to move through the pack."
Oliver Rowland
"When I turned up for round one, I didn't know what to expect, but my results so far have certainly exceeded my expectations. As a rookie, I have so much to learn and my teammate Sebastien has been so helpful in that regard.
"Even after a couple of podiums, I'm not taking anything for granted – the minute you start expecting to be at the front of the pack you can quickly find yourself back in the pack.
"Each race I put in the work – put in the laps on the simulator and try and soak up as much information as I can. Monaco was a great result, but now I want to go one better."
FAST FACTS
Driver profiles
Sebastien Buemi - https://www.nismo.com/driver/sebastien-buemi/
Oliver Rowland - https://www.nismo.com/driver/oliver-rowland/
Berlin E-Prix track
Length:2.225km
Turns: 10
Timetable
Friday, May 24
15:30 p.m.: Practice 1
18:00 p.m.: Practice 2
Saturday, May 25
8:45 a.m.: Qualifying
9:30 p.m.: Super Pole
13:04 p.m.: Race

TV details

#FANBOOST
The Nissan e.dams team has been popular in the "Fanboost" vote. Fans of the team can help its drivers access an extra boost of energy during each race by tweeting using the hashtags #FANBOOST and #SebastienBuemi or #OliverRowland. They can also vote by visiting nismo.com/fanboost/seb or nismo.com/fanboost/oliver.
Categories