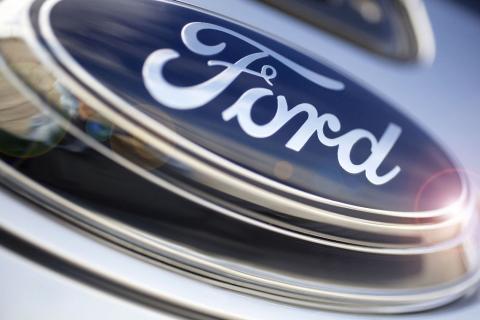 Ford invests $182.2 million in Pivotal, a cloud-based software company headquartered in San Francisco, to further strengthen its core software abilities and deliver innovations to customers more quickly
The investment is part of Ford's expansion to be both an auto and a mobility company
Already partners, Ford and Pivotal now will expand the use of advanced software development methodologies, analytics tools and a cloud platform throughout Ford's Product Development and IT teams, including new software labs to support Ford Smart Mobility
Ford CIO Marcy Klevorn will join the board of directors at Pivotal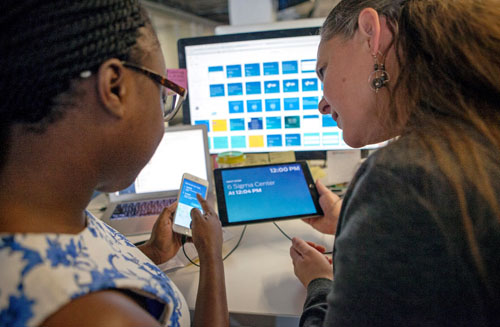 Ford announced an investment in Pivotal, a cloud-based software platform company headquartered in San Francisco, to further enhance its software development capabilities and deliver innovations to customers more quickly.
The $182.2 million investment in Pivotal aims to help drive Ford's transition to an auto and a mobility company. Ford is continuing to focus on and invest in its core business – designing, manufacturing, marketing, financing and servicing cars, SUVs, trucks and electrified vehicles. At the same time, the company is aggressively pursuing emerging opportunities through Ford Smart Mobility – its plan to be a leader in connectivity, mobility, autonomous vehicles, the customer experience, and data and analytics.
"Expanding our business to be both an auto and mobility company requires leading-edge software expertise to deliver outstanding customer experiences," said Mark Fields, Ford president and CEO. "Our investment in Pivotal will help strengthen our ability to deliver these customer experiences at the speed of Silicon Valley, including continually expanding FordPass® – our digital, physical and personal mobility experience platform."
Expanding a relationship
Ford recently teamed up with Pivotal to deliver FordPass, an innovative consumer experience platform that launched last month. FordPass will offer new customer services, like remote access to vehicles through a smartphone app, and mobility solutions, such as parking and car sharing. Innovating and iterating quickly, Pivotal and Ford IT engineers are working side-by-side to create new consumer experiences for FordPass members.
Building on this existing relationship, Ford plans to accelerate the incorporation of Pivotal's advanced software development methodologies and technology across the IT, product development, and research and advanced engineering teams. Ford will put Pivotal's next-generation cloud platform and analytics capabilities to use on the company's new mobility projects – such as its on-demand Dynamic Shuttle pilot program.
"Today we are at a major inflection point in global business, and Pivotal is at the fulcrum of that change," said Rob Mee, Pivotal CEO. "We are collaborating with iconic companies like Ford to help transform their businesses with our unique software development methodology and modern cloud platform and analytics tools. We are thrilled to create a deeper partnership with Ford through this investment as we drive its evolution to becoming both an auto and mobility company – reinventing yet again how the world moves."
Building more software expertise
Pivotal's advanced software development methodologies and cloud platform complement Ford's already strong embedded software capability that supports EcoBoost® engines, the SYNC® 3 connectivity system, driver-assist technologies like active park assist and more.
Software plays a growing role in new vehicles as demonstrated by the all-new F-150 that features more than 150 million lines of code, whereas a typical smartphone operating system has approximately 12 million lines. Engineers are capitalizing on software to deliver precise control over aspects of vehicle performance such as engine and transmission calibration to improve fuel economy and for the connectivity experience by giving customers hands-free access to their smartphones through SYNC 3.
In fact, the very success of EcoBoost engine technology can be attributed to software. Software is the secret sauce to the fuel efficiency EcoBoost delivers because it allows engineers to maximize the use of each drop of fuel at a molecular level. Ford has 275 patents on EcoBoost technology and another 200 pending, with a large majority covering aspects of software controls and calibration.
"Investing in Pivotal builds on our current strengths in software development," said Marcy Klevorn, Ford vice president and CIO, who will join the board of directors at Pivotal. "We plan to quickly add new state-of-the-art software engineering capabilities across the Ford enterprise."
In addition, Ford and Pivotal plan to open new software labs in strategic locations in both the United States and Europe. The labs will be staffed with software architects, engineers and user experience experts – all using Pivotal's advanced software development methodology. Ford's investment in Pivotal is subject to customary regulatory approval.
Categories