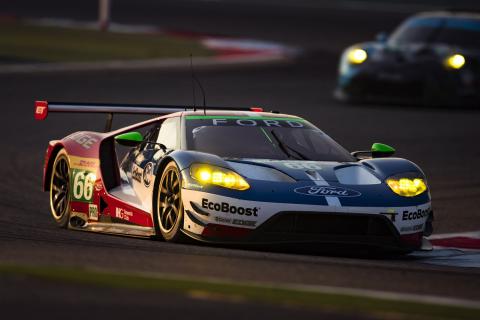 New 3.5-litre engine builds on the success of the 2.7-litre EcoBoost engine, and the first generation 3.5-litre engine that is available on the 2016 F-150
Le Mans-winning Ford GT supercar is powered by the 3.5-litre EcoBoost engine, showcasing Ford's ability to convert track-worthy success and technology to everyday road usability
Ford continues its relentless pace of innovation, delivering segment-leading torque for 2017 F-150 customers with the all-new 3.5-litre EcoBoost V6 engine and 10-speed automatic transmission.
The new second-generation 3.5-litre EcoBoost engine will provide more peak torque compared with the first-generation 3.5-litre EcoBoost engine, with 629 Nm*, and a horsepower of 390PS*.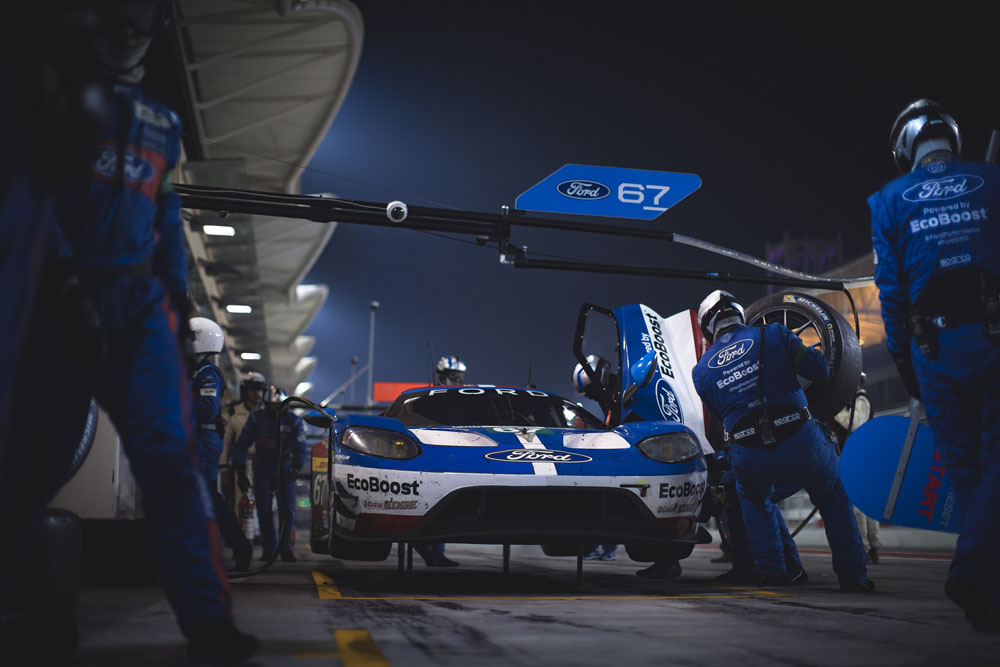 The importance of Ford's EcoBoost engines shouldn't be underestimated. The Ford GT race car, which this year won the 24 Hours of Le Mans in its class, features a number of innovations – including state-of-the-art aerodynamics to deliver outstanding levels of downforce for improved stability with minimal drag, and advanced lightweight composites featuring carbon fibre for an exceptionally rigid but light chassis – not least of which is the power and efficiency of EcoBoost technology.
In the Middle East, Ford's EcoBoost technology is available in nearly every Ford car, utility and light-duty pickup ranging from the Fiesta, Focus, Fusion, Taurus, Edge, Escape, Explorer, Expedition, Flex, F-150. EcoBoost engines also power a growing number of Ford performance models, including the new Mustang, just-announced F-150 Raptor, as well as Fiesta ST and Focus ST.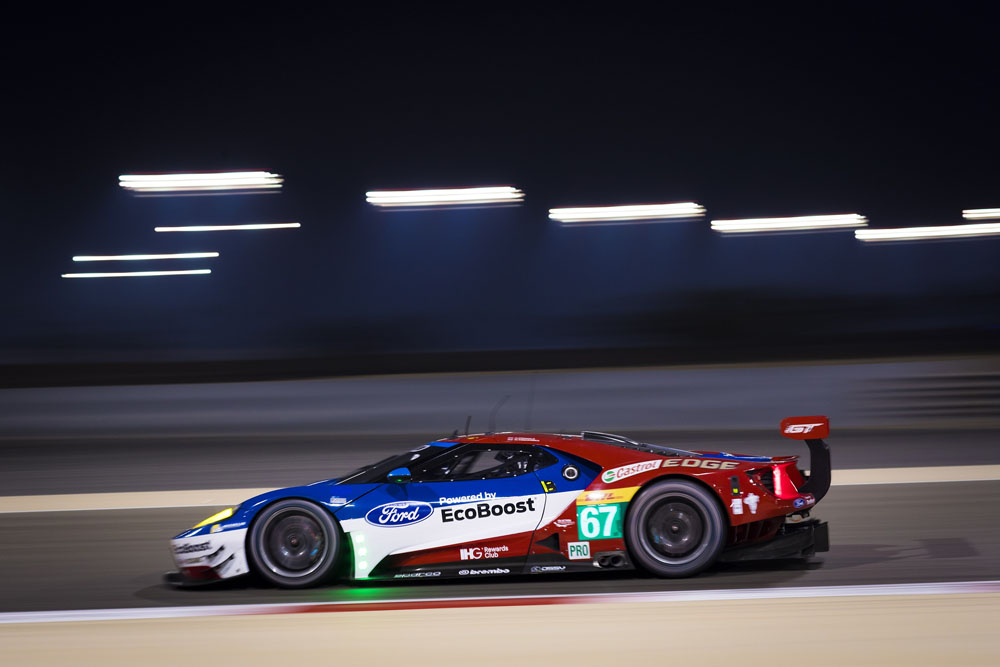 Based on the same race-proven engine architecture serving Ford's IMSA Daytona Prototype endurance racing efforts, the next-generation twin-turbocharged 3.5-litre EcoBoost V6 features a wide powerband with impressive time-to-torque characteristics.
Specifically, on Ford's all-new Edge, the brand's youngest model now in market, two of its available powerplants are entirely new; a standard twin-scroll 2.0-litre EcoBoost® four-cylinder with 253 PS and 378 Nm of torque, and a powerful 2.7-litre EcoBoost V6 with 340 PS and 542 Nm of torque on the Sport model. All EcoBoost engines, however, demonstrate remarkable efficiency – a key attribute of its endurance racing-derived powertrain, where exceptional performance combined with efficiency is a critical competitive advantage. Highly pressurised fuel is injected into the combustion chamber of each cylinder rather than traditional mixing with air in the inlet port. This precise delivery of fuel means fewer trips to the petrol pump and lower emissions without sacrificing performance.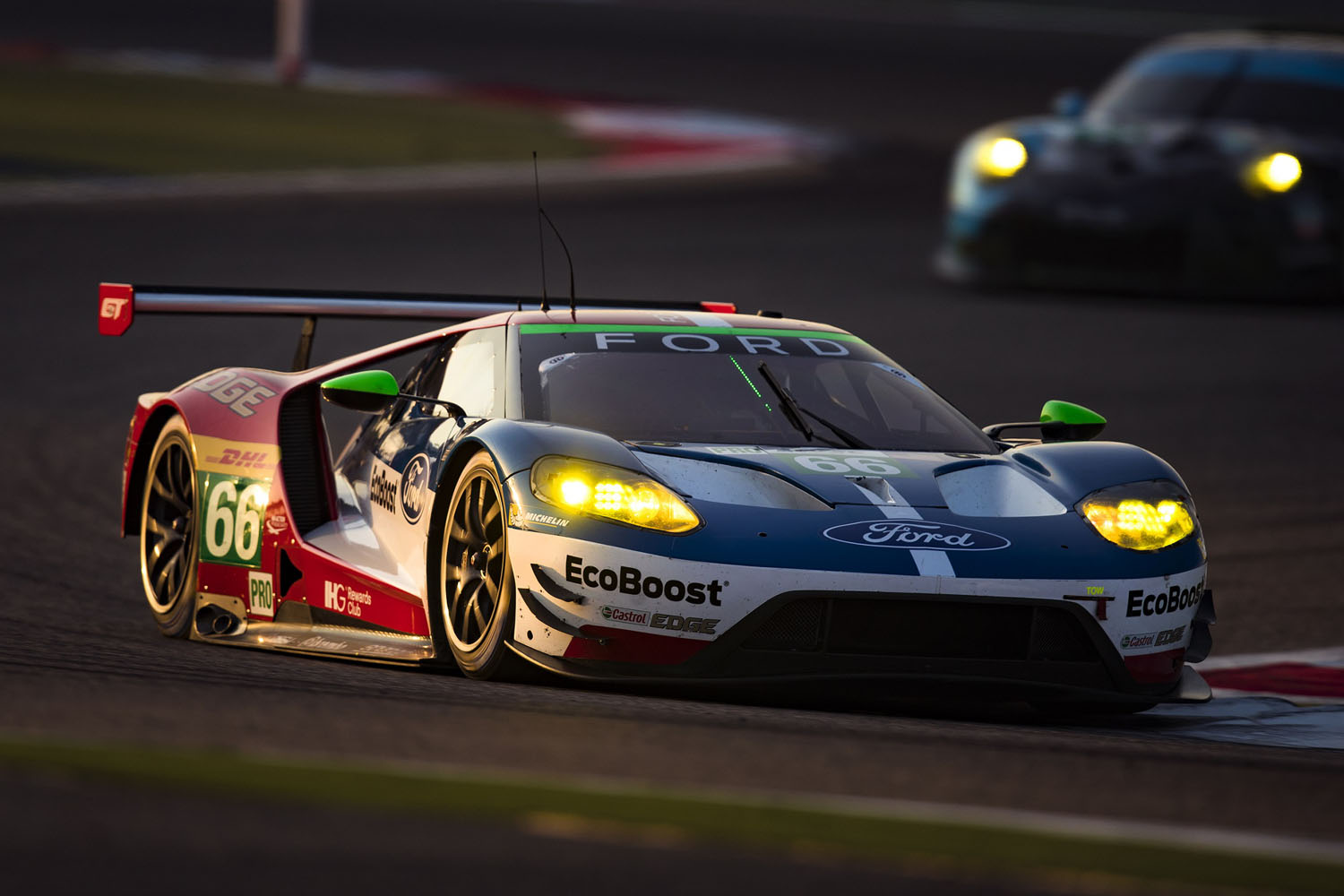 More air produces a bigger bang, and that means more power out of the same size engine. Traditional engines let air flow from engine exhaust go to waste. The EcoBoost turbocharger uses it to generate more horsepower. With EcoBoost, you get the power of a bigger traditional engine combined with the fuel efficiency of a smaller engine.
"Ford is continually improving on its already class-leading technology," said Ziyad Dallalah, Chief Resident Engineer, Ford Middle East & Africa. "EcoBoost is an excellent example of how engine down-sizing, matched with greater fuel efficiency, doesn't have to come at the expense of power, refinement or drivability. In fact, Ford has proven that down-sizing can actually enhance performance." Globally, Ford's range of powerful yet fuel-efficient EcoBoost engines includes1.0-litre, 1.5-litre, 1.6‑litre, 2.0-litre and 2.3-litre four cylinder engines, and 2.7-litre and 3.5-litre V6 engines. The latter powers the all-new Ford GT supercar that cruised to victory on its return to Le Mans this year, five decades after claiming a 1-2-3 finish at the 24-hour race.
* As per Gulf Standardisation Organisation ratings.
Categories