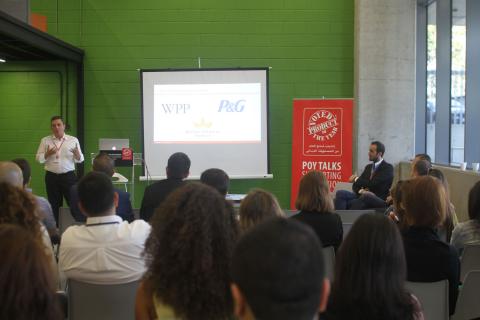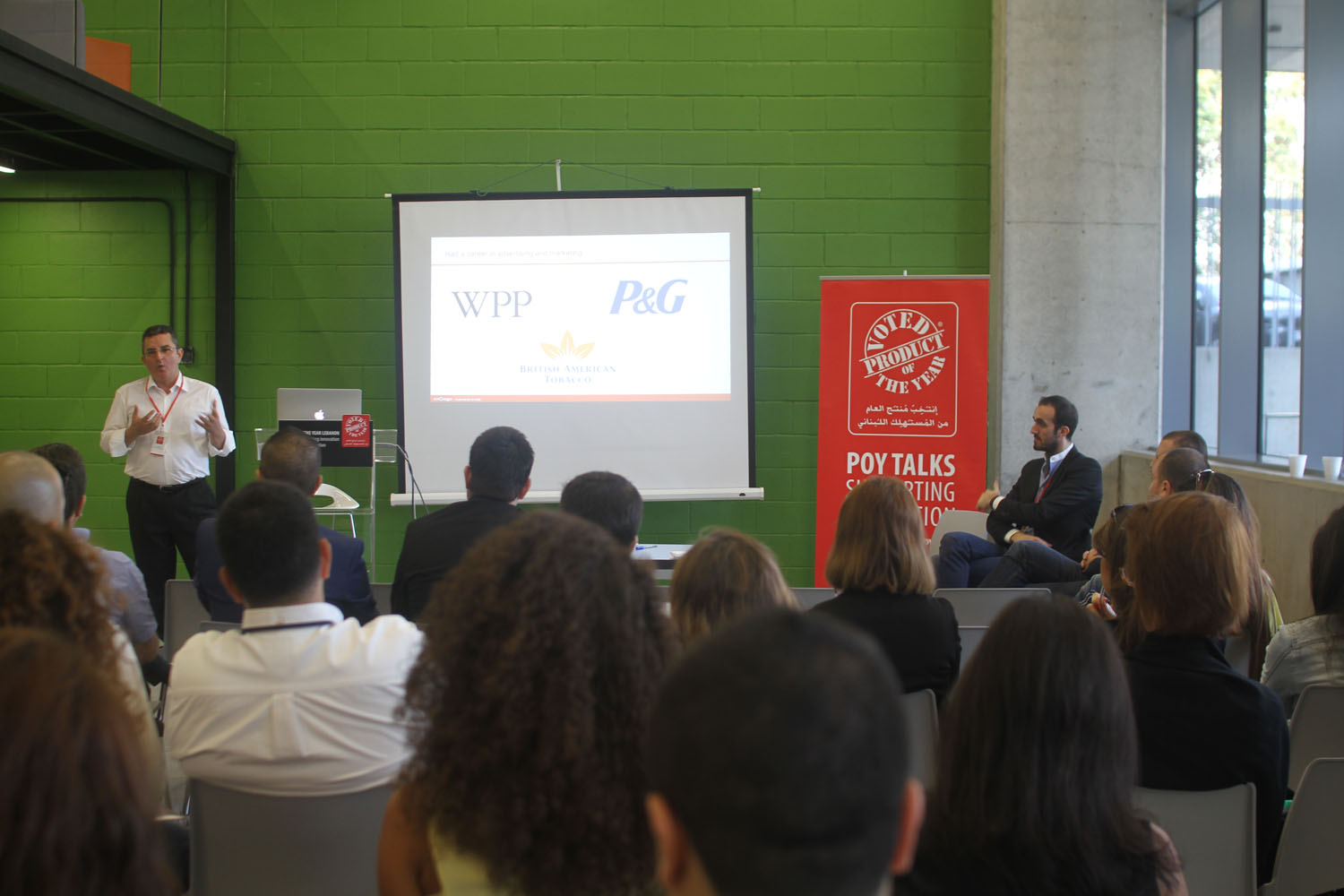 Known for its commitment to always provide its clients with a long-term support system to optimize their marketing efforts and investments, Product of the Year Lebanon organized a seminar exclusively designed for Fast-moving consumer goods (FMCG) clients in Beirut Digital District on Wednesday September 7th.
Hosted by forefront speakers and experts in the global and regional marketing field, and under the slogan "Optimize you Marketing Budget in a Challenging Economy", the workshop gathered FMCG businesses, electronic and technology business, Food and Beverage clients, marketers, and advertising agencies.
Commenting on the occasion, Dory Kfoury, CEO of Product of the Year in the Middle East and North Africa, said, "We are very proud to organize this exclusive seminar for our loyal FMCG clients, after all we are here to boost their abilities and show them great support for their achievements in Lebanon."
Zeina Estwany, Levant Area Director at Product of the Year in the Middle East and North Africa, stated: "This workshop is supporting FMCG clients, especially amid these hard times in Lebanon and the economic downturn. Our mission is to ensure that our clients are able to overcome these hurdles, and help our country to thrive again."
After the success of the seminar organized last year, Product of the Year proves once again that supporting innovators is its main purpose, thus providing clients with insights and learnings to improve their marketing skills.
About Product of the Year Lebanon
Product of the Year was established by Ex-L'Oreal Account Executive in France 28 years ago (1987). It is the only award designed to distinguish and reward innovation in the FMCG sector through an independent consumer survey in Lebanon. The award is considered a reference to customers in the local market, giving brands a great leverage that allows products to stand out and achieve greater sales. Participating products featuring unique innovations will be recognized as such and will be able to take advantage of a wide-ranging number of benefits offered to the Product of the Year award winners.
Categories