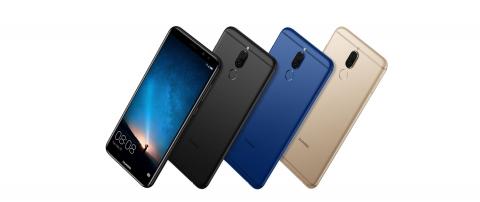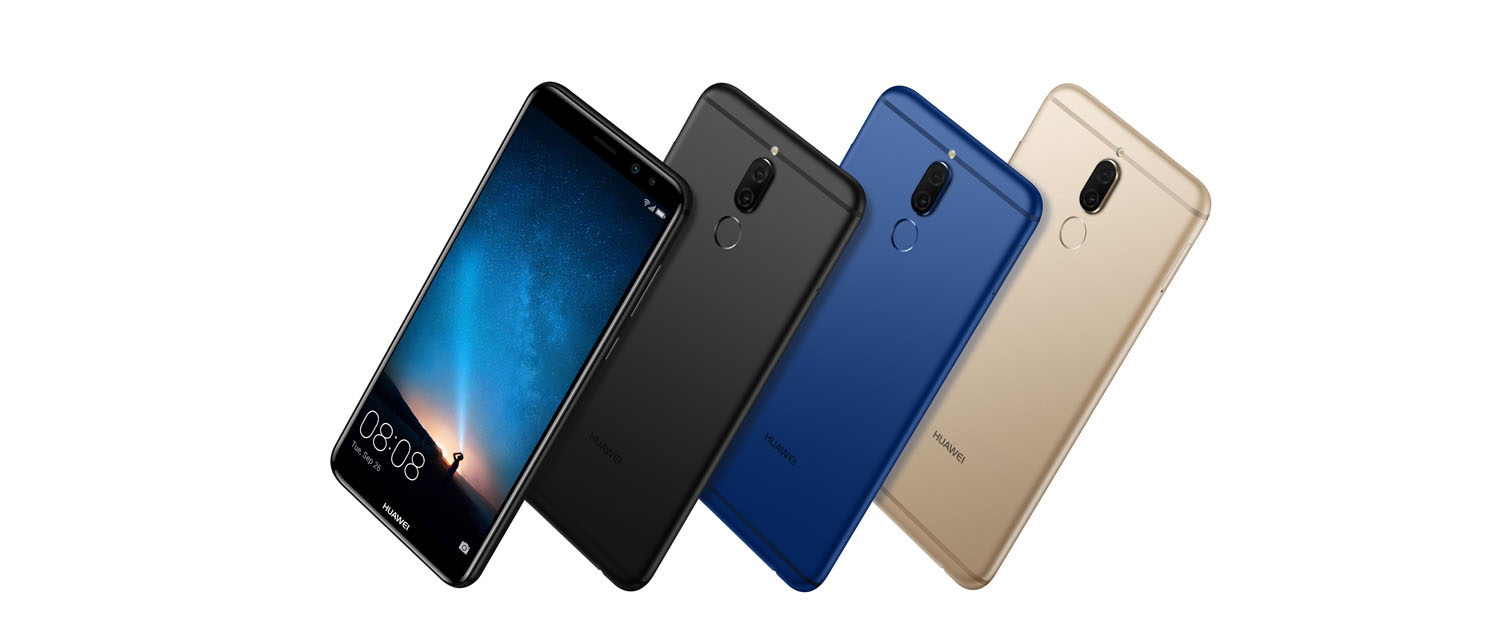 Huawei, the mobile company that never sleeps is introducing its newest mobile device, the Huawei Mate 10 Lite. The first phone to have 4 cameras, an amazing FullView screen, a trendy design that expresses great style, the famous Huawei battery that never dies; in short, pre-order this unparalleled mobile now at a price of 289 USD, as it will be available in the Lebanese market starting January 8.
If you're looking for a smartphone that has all the above, then you need to hurry up and get hold of the new Huawei Mate 10 Lite. Since Huawei Lebanon is announcing a limited pre-order period at specific shops as well as its service center, from December 27th and up until January 7th, whereby, customers can put their order and be among the first to own this amazing phone with a gift package enclosing a Huawei wireless selfie stick and a colorful phone case.
No need for a TV or laptop to view your favorite movies and pictures anymore, with Huawei Mate 10 Lite, you can enjoy reading your favorite online magazine, watching the latest series and play games with an amazing viewing experience thanks to its 5.9-inch screen and FullView display.
With the HUAWEI Mate 10 lite, you will score tons of likes. First-of-its-kind in the world, this phone packs 4 cameras: 2 front and 2 rear cameras; the front camera features a 13 MP lens and a 2MP lens combined. The f/2.0 13 MP lens captures details and colors to produce stunning pictures with a beautiful bokeh effect. Coupled with a depth-of-field algorithm, the 2MP camera can snap artistic shots with clear details and vivid colors, while the background remains blurred. Best of all, the front camera is equipped with a toning flash that automatically adjusts depending on the lighting conditions to give you brighter colors and lights; even with zero makeup on, your selfies will look stunning. With the HUAWEI Mate 10 lite, no need to be a pro to capture artistic, professional pictures.
The HUAWEI Mate 10 lite design spells out fashion. Featuring an eye-catching sleek body with curved edges, the HUAWEI Mate 10 lite is made for fashion trendsetters. Available in trendy color: Graphite Black, Aurora Blue and Prestige Gold, it's the ultimate choice if you're looking to express your personality and style. The design of this phone has been crafted with the finest materials and the glass display adds a lot to its style.
No matter how much you use it, the HUAWEI Mate 10 lite battery can take you through two days of usage: you can play your favorite games, tweet or chat all the time without worrying about the battery life. The HUAWEI Mate 10 lite features an amazing 3340 mAh battery that lasts over two days, with up to 20 hours talk time and 9 hours of video watching.
A perfect balance between software and hardware, the HUAWEI Mate 10 lite with the powerful Kirin 659 and the EMUI 5.1, delivers an outstandingly fast performance. The phone also offers 4GB of RAM and 64GB of ROM so you can run multiple tasks efficiently.
Categories