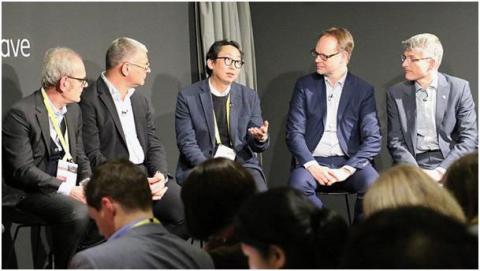 As TV audiences across the world wowed in the immersive real-time interactive broadcast experiences of the recent winter sporting event in South Korea, many may have scratched their heads wondering how it was possible. In short, the answer was 5G.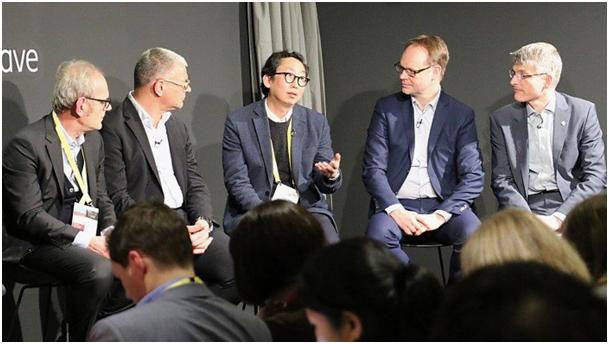 High-definition immersive media examples included giving viewers an athlete's eye-view of the action and being able to switch between multiple on-site cameras at venues in real time. In mass-start events, an 'omniview' option enabled viewers to follow particular athletes, rather than just the leading groups, or the editorial choice of national broadcasters. The cross-country course was just one of the venues where Ericsson 5G network equipment helped to make it happen.
5G at a winter sporting event was one of the use cases highlighted at Insights from 5G early adopters Ericsson press seminar at Mobile World Congress 2018 in Barcelona. Three renowned early technology movers addressed the audience: Korea Telecom, TIM, and Swisscom.
Aside from the immersive broadcast capabilities, Jongsik Lee, VP, Head of 5G Task Force, Convergence Institute of Technology, Korea Telecom, highlighted self-driving and connected vehicles, and connected drones as successful 5G use cases during the event.
"We were able to show augmented reality and virtual reality," he said.  "We had more than 100 base stations inside and outside venues, including on the roads."
TIM's Chief Technology Officer, Giovanni Ferigo, highlighted 5G testing trials with Ericsson and outlined some of the use cases TIM has investigated with industrial partners.
These include virtual reality visits to parts of museums normally closed to the public, public safety, pollution monitoring, public safety wearables, cloud-enabled connected factories, smart parking and assisted driving.
TIM and Ericsson have also started to virtualize TIM's nationwide radio access network as 5G preparations ramp up.
"Ericsson is one of the most important partners for us," Ferigo said.
Swisscom Chief Marketing Officer, Dirk Wierzbitzki, cited a 5G network slicing use case being demoed at MWC 2018 by Ericsson and Swisscom, showing how dedicated network slices can be configured for critical communications. The MWC demo focuses on the public transport sector.
Other use cases in Swisscom's focus include consumer IoT, wearables, industry, and large-scale automation, real-time sensoring, enterprise IoT, and connected vehicles.
In addition to the focus on use cases, the discussion also spread to the enhanced mobile broadband business case. In his opening day MWC 2018 address, Ericsson President and CEO, Börje Ekholm, outlined the company's belief that enhanced mobile broadband will be the first large-scale global 5G use case,driven by a need for more efficient networks and better user experience.
Wierzbitzki also highlighted the 5G enhanced mobile broadband case, pointing out that traffic in Swisscom's network is currently doubling year-on-year, driven in part by a youth segment consuming an average 30 gigabyte-per-month, with more than 90 percent video traffic in peak hours.
"As soon as the devices are in the consumer space, we want to be ready," he said. "Then there is also the (use case) business."
Wierzbitzki said that was why Swisscom will go into operation with 5G this year – 2018.
Thomas Noren, Ericsson's Head of 5G Commercialization said the fact that 5G covered a scope from consumers to industrial use cases made it unique. He also referenced Ericsson's new 5G-IoT report, which includes information about how operators can harness potential from industrial cases. "We are seeing a lot of interest and demand from our customers at Mobile World Congress," he said.
In response to an audience question Ericsson CTO, Erik Ekudden, said 5G, and 5G use cases, have universal relevance.
"5G will not happen at the same time everywhere, but countries around the world, including emerging markets, are showing interest," he said.
Ericsson's Chief Marketing and Communications Officer and Head of Marketing and Corporate Relations, Helena Norrman, added: "We know that first movers get an advantage, and not just for a short period of time. We are proud to work with those that move first."
Categories