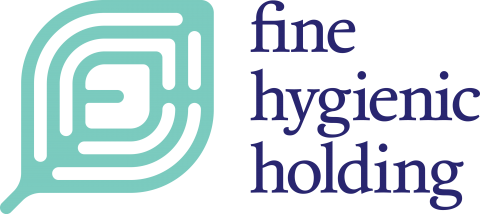 Fine Hygienic Holding (FHH), one of the world's leading Wellness Groups and manufacturer of hygienic paper products, has made a sizable donation of essential hygienic supplies in support of Lebanon's capital city and its citizens in the wake of tragic event which took place in the port of Beirut.
Standing as a token of support and solidarity with Lebanon and its people during this difficult time, Fine distributed its donation to charitable organizations such as the Red Cross, Dafa Campaign, Beit Barakeh and numerous hospitals in the capital, to ensure it was received by the people most in need. The donation included hygienic face masks, sterilized paper products and diapers.
Speaking on the donation, Fine Hygienic Holding CEO James Michael Lafferty stated, "Lebanon has always had a special place in our hearts, they are our brothers and sisters, and we feel their loss as if it were our own. As the city begins to recover and rebuild, we are delighted to stand with and support the strong and resilient citizens of Beirut in every way that we can."
In addition to its contribution of hygienic products, Fine is offering a 10-15% discount on its products in major hypermarkets across the country such as Carrefour, Spinney's, Charcutier Aoun, Coops & Fahed Superstores.
Categories