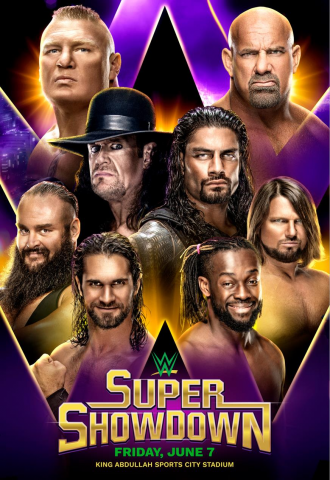 WWE Superstars are in final preparations for WWE Super ShowDown – with just a week to go before the incredible event.
It will all take place on Friday, June 7 at 9 pm Arabian Standard Time from King Abdullah Sports City Stadium in Jeddah, Saudi Arabia. Tickets are available via www.sharek.sa. Ticket prices start at 25 SAR.
The Saudi General Sports Authority will host the WWE Super ShowDown which also features the first-ever match between WWE Hall of Famer Goldberg and Undertaker, Triple H vs. Randy Orton as they create another chapter of their storied rivalry, and a 50-Man Battle Royal—the largest in WWE history. WWE Champion Kofi Kingston, WWE Universal Champion Seth Rollins, Roman Reigns, AJ Styles and Brock Lesnar are also scheduled to compete. 
Additional details on the event's matches and regional broadcast information will be announced in the coming days.
Categories