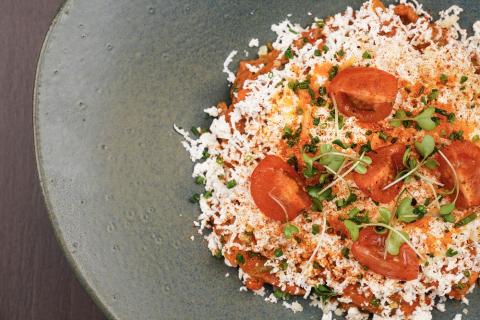 Dubai's much-loved modern Indian bistro gives city residents the freedom to choose meat and dairy free without sacrificing innovative flavour combinations.
It's not easy being green… but Farzi Café have forged a culinary pathway to meat-free molecular gastronomy with the launch of their dedicated vegetarian and vegan menu. Celebrating the wealth of veg-packed dishes across India, and throwing in a few of their own inventions, the award-winning culinary team have come up with a 30-strong menu of flavour-packed showstoppers.
Used to choosing from three to four lacklustre veggie or vegan options on the menu? At Farzi Café you will be spoilt for choice. Starting with soups and salads such as a vegan-friendly coconut-rich Laksa, a playful take on traditional Chat with pomela melon and a zingy tofu carrot salad with coriander pesto – there's plenty of options to keep things fresh and light.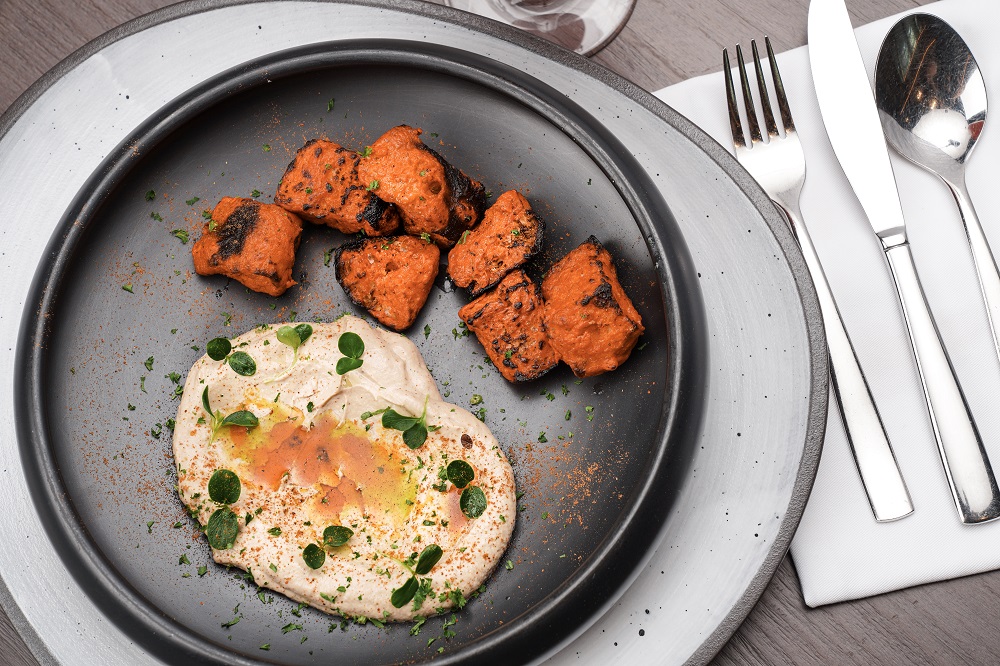 Appetizers range from the traditional veggie-packed kebab platter to the wacky (try the paneer-topped tak-a-tak pizza). There's also a tandoori kulich oozing with cheese for veggies, tandoori sautéed mushrooms and Guntur chilly tofu for vegan diners. 
Whoever says sliders are for meat-eaters hasn't tried Farzi Café's duo of bombastic options; check out the chilli paneer bao or sink those teeth into a fluffy yet crunchy potato slider that carb dreams are made of. Moreish mains include an Indian take on the French classic ratatouille, Farzi Café' signature paneer tikka with tomato-laced Makhni gravy, another crazy culinary mash up in the form of Desi Chowmein and their take on everyone's fave comfort classic, Mac 'n' Cheese.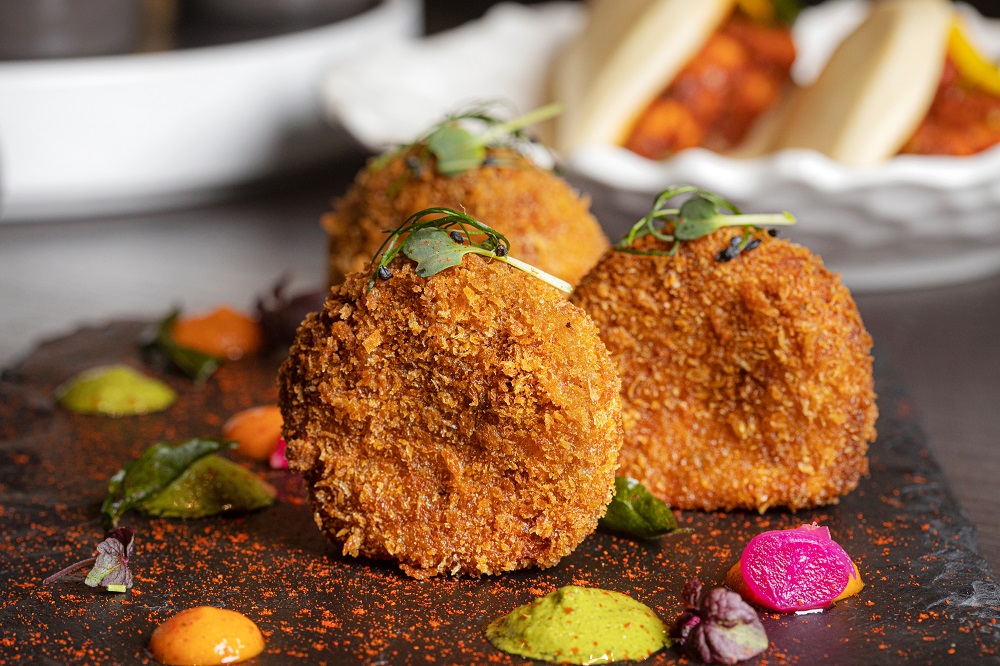 Veggie friendly desserts walk the same line of mouth watering and madcap ¬– from a Makhan Malai, a famous milk pudding from Uttar Pradesh infused with sunshine-yellow saffron, to a Rasmalai reinvention of 'Tres Leches' – taking the South American three milk cake via the streets of Bengal.  
Middle East Executive Chef Pradeep Negi says; "We wanted to show Dubai's vegetarian and vegan diners that there are no limits to flavour when it comes to modern Indian cooking. When we started putting the menu together, the main challenge wasn't finding enough meat-free and dairy free options but deciding which ones to choose! We hope this menu highlights how rich the culinary history of vegetable-rich dishes is across India and how well they can be modernised and tailored to cotemporary tastes."  
The Vegetarian and Vegan Menu is available at both Farzi Café locations in City Walk and Mall of Emirates  
For more information on Farzi Café visit www.farzicafe.ae. For reservations at City Walk 0526892012 and Mall of Emirates 0504075590