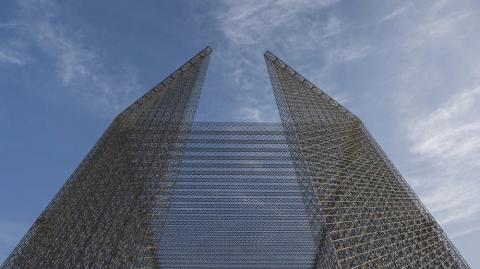 All adult visitors to Expo 2020 will be asked to present proof of COVID-19 vaccination or negative PCR test.
Enhanced entry measures for Expo 2020 Dubai have been announced to ensure a safe and exceptional event, as the UAE prepares to welcome the world to the largest global gathering since the start of the COVID-19 pandemic.
Amid renewed demand for international travel, Expo 2020 is expecting millions of visitors from across the globe. To enter the Expo site, ticket holders ages 18 and above will be required to present proof of having received any COVID vaccine recognised by their national government or a negative PCR test taken within the previous 72 hours.
While non-vaccinated visitors are strongly encouraged to get tested before coming to Expo, a facility adjacent to the Expo 2020 site will conduct free PCR tests on presentation of a valid Expo 2020 ticket, with results expected within four hours.
The measures build on the UAE's successful COVID-19 strategy and enhance existing measures to ensure the health and safety of all Expo visitors, participants and staff, including on-site sanitisation stations, mandatory face-masks both indoor and outdoor and two-metre social distancing. All Expo and International Participant staff, volunteers, contractors and service providers must be vaccinated.
As of September 2021, the UAE has administered almost 19 million vaccination doses and fully immunised 80 per cent of its population.
Dubai has seen a steady influx of visitors since it reopened to tourists in July 2020, and the emirate welcomed 2.85 million visitors in the first half of 2021, with numbers predicted to accelerate in the fourth quarter, boosted by Expo 2020 Dubai and the UAE's Golden Jubilee celebrations.
 
Source: www.expo2020dubai.com