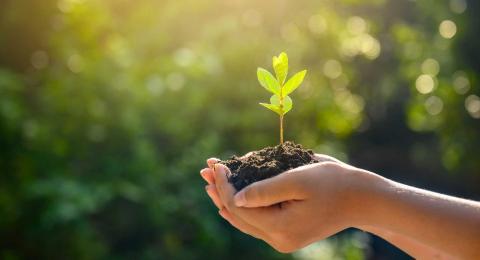 The 'Priceless Planet Coalition', led by Expo's Official Payment Technology Partner, will plant 100 million trees and re-grow forests.
Expo 2020 Dubai has joined a global coalition, led by its Official Payment Technology Partner Mastercard, that seeks to tackle the global climate crisis by planting 100 million trees worldwide and re-growing forests over five years.
Mastercard's 'Priceless Planet Coalition' unites the efforts of merchants, banks, cities and consumers to make meaningful investments to preserve the environment, working alongside forestry experts Conservation International and World Resources Institute.
It has identified three tree-planting locations for the coming year in Uganda, Brazil and Australia, after which it will expand its project portfolio to include other locations that meet established criteria. 
As the effects of climate change ravage many parts of the world, with some of the most extreme weather events on record, innovative ways to inspire collective action to address the climate crisis are urgently needed. By committing to the Coalition as a strategic partner, Expo 2020 and Mastercard are reinforcing their mutual ambition to create a positive impact on the environment while also empowering and inspiring global action against climate change.
Emirates NBD, Expo's Official Banking Partner, joins the alliance from the Middle East, with new global coalition partners including Barclays, HSBC and Scotiabank.
Expo 2020 hopes to inspire communities to think and act differently and to live in greater harmony with our planet for a sustainable future – encouraging collaborative solutions and igniting long-term partnerships for the benefit of all.
 
Source: www.expo2020dubai.com