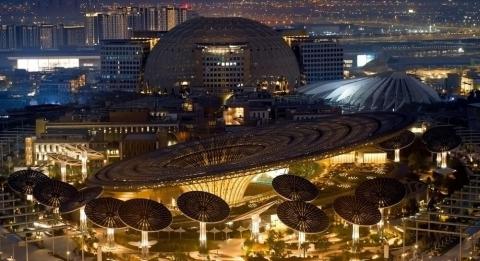 Expo 2020 Dubai and the United Nations Global Compact are joining forces to hold a Sustainable Development Goals Business Forum during Expo's Global Goals Week (16-22 January 2022).
The aim of the forum – co-curated by Dubai Chamber of Commerce and Industry, Expo 2020's Official Business Integrator – is to unite businesses around the world and urge further action towards a sustainable and inclusive future.
Spotlighting the work of the UN Global Compact – the world's largest corporate sustainability initiative – it will examine how the global community can foster economic prosperity for all, while ensuring the Sustainable Development Goals (SDGs) are achieved by the 2030 deadline.
The forum will leverage the power of World Expos to encourage new UN Global Compact membership participation and drive progress towards sustainable and inclusive economic growth.
The collaboration further enhances the UN's presence at Expo 2020 Dubai, after announcing its participation in October 2019. The UN has already partnered on a number of cross-cutting thought-leadership platforms, while its dedicated pavilion at Expo, under the theme 'We the Peoples: Shaping Our Future Together', will engage millions of visitors from around the world and inspire action around the 2030 Sustainable Development Agenda.
Source: www.expo2020dubai.com