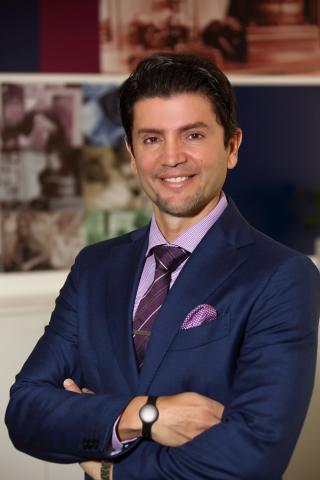 Ericsson showcased its latest media solutions, paying special attention to the evolution of the cloud and the use of multiscreens in the Middle East region at CABSAT 2016, from March 8-10, at the Dubai World Trade Centre.
Content owners, TV service providers and broadcasters gathering at CABSAT 2016 discussed challenges of the TV industry which has resulted in the growth of the cloud, as well as the popularity of multiscreens. Ericsson addressed these challenges by offering simple, yet powerful solutions at its stand during the event by presenting its vision for the future of cloud-driven experiences.
"By combining the strengths of Pay TV in quality of service and content depth, with the personalized  multiscreen-viewing interactivity, we are able to bring the agility, innovation and economic benefits of modern cloud technologies and web services to Pay TV operators.  This represents a big leap forward in TV technology!" explained Tarek Saadi, Head of Engagement Practices, Ericsson, Region Middle East.
Today, Ericsson works with more than 60 global service providers delivering rich media experiences to more than 15 million subscribers and 32 million devices paving the way to a newly transformed TV landscape across the globe. "Our vision is the Networked Society – a society where connectivity is the starting point for new ways of innovating, collaborating and socializing. This vision extends to all areas of our business, and as the cloud and multi cloud, multiscreen and IoT in the home are becoming a reality, we offer future solutions to our clients," added Saadi.
Categories