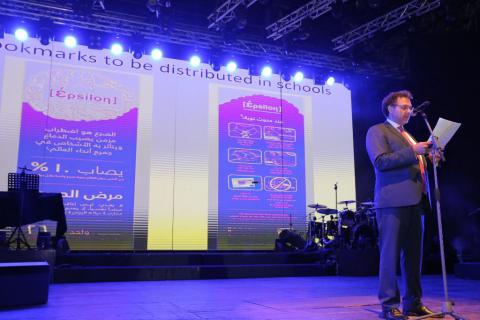 The association presented the "Gedeon Mohasseb Scholarship"
and thanked the "Rotary Club Beirut Cosmopolitan" for its donation
 The Epsilon association revealed during its Annual Gala Dinner which took place on Monday at the MusicHall-Beirut Waterfront, that the number of people with epilepsy in Lebanon is estimated at 40,000. It is now carrying out a large information campaign in schools to make learning easier for students with epilepsy and to protect them from bullying.
Many prominent figures attended the Gala Dinner, including the Minister of Social Affairs Pierre Bou Assi, the Deputy Mario Aoun representing the Minister of Foreign Affairs Gebran Bassil, the Deputy Ziad Hawat, the former Minister Ziad Baroud, the General Consul of France Karim ben Cheikh, the President of the Order of Physicians Pr. Raymond Sayegh, the Vice-Rector of USJ Father Michel Scheuer and the Dean of the Faculty of Medicine of USJ Pr. Roland Tomb.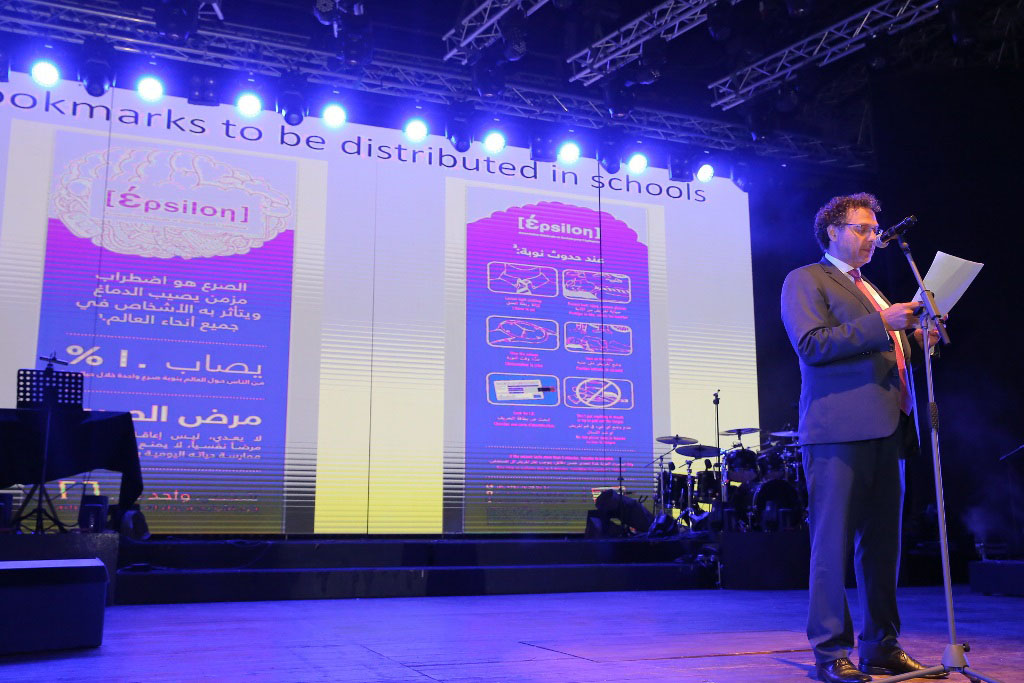 Moussa
Dr. Ronald Moussa, president of Epsilon, announced that "more than 100 children and adults with epilepsy have found a remedy to their problem" thanks to Epsilon's help.
He noted that "Epilepsy is a common health condition which affects 1% of the population". "Most of the time, it is benign. So in 30% of cases, the patient can avoid taking all the medication which make his life and his entourage's unbearable. In that case, only a surgery can save the patient", he explained.
According to Dr. Moussa, "there are at least 40,000 patients with epilepsy in Lebanon, and 4,000 of them are waiting to be operated". Epsilon's support "can help them heal and go back to a normal life".
He thanked "each and every one who contributes generously to the success of Epsilon's mission, namely Fadi Yarak, General Director of Education in the Ministry of Education and Higher Education, for he opened the doors of public schools to the association in order to conduct a large information campaign on epilepsy".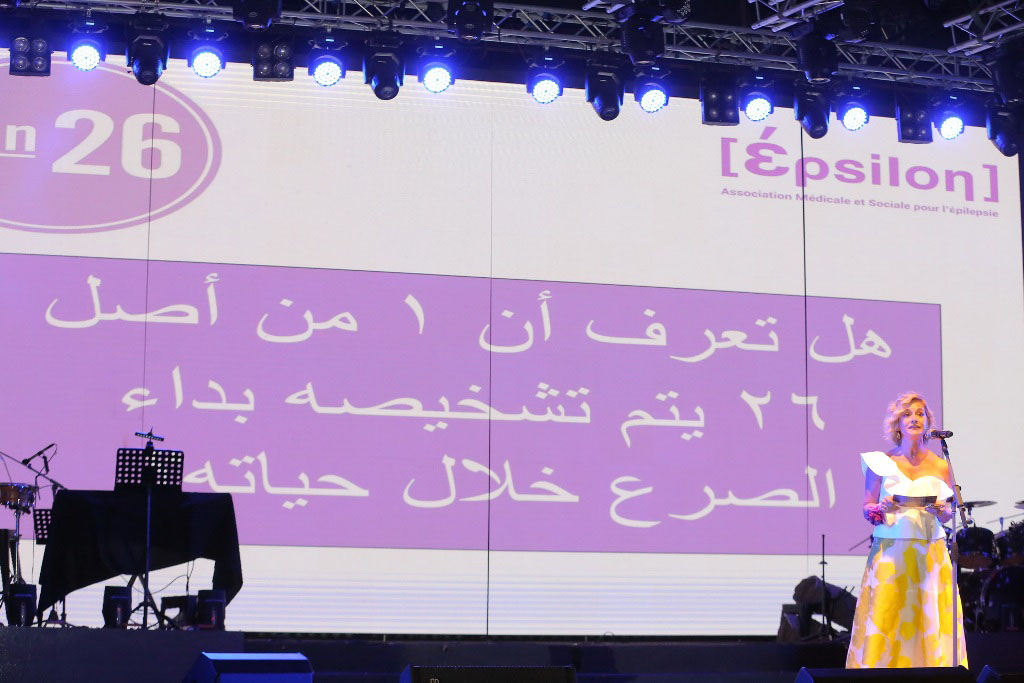 Abou Khaled
 Dr. Karine Abou Khaled, Vice-President of the association, stated in her speech that "one person out of 26 could suffer from epilepsy." She announced that "the association started conducting an awareness campaign in public and private schools because the epileptic seizures and the medication could affect the student's ability to understand, to study and to concentrate." This awareness campaign includes "conferences and meetings in schools, as well as workshops with school doctors in order to help students with epilepsy learn more easily and to protect them from bullying." "We hope to reach all the schools and homes in Lebanon to facilitate the social integration of each young person with epilepsy", she concluded.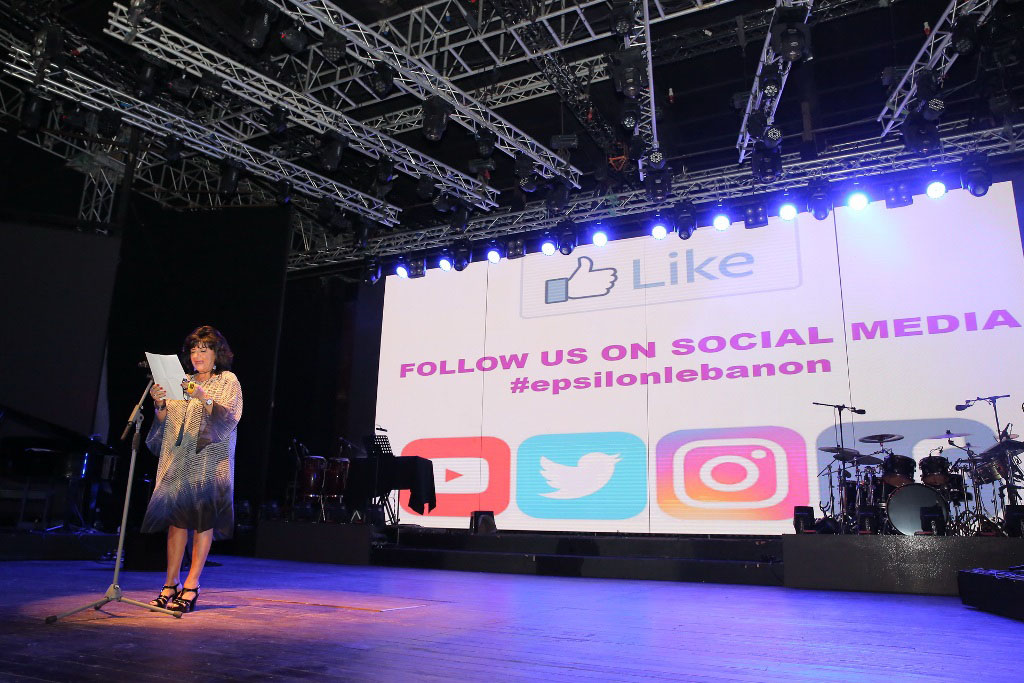 Moukarzel
As for Rita Saab Moukarzel, member of the association's committee as well, she claimed that since its creation in 2015, Epsilon "has made enormous progress in the de-stigmatization and de-dramatization of epilepsy."
The association helps "the patients and their families in order to make children's, youngsters' and adults' everyday lives easier." Its main goal, according to Moukarzel, is to "stop pointing at students with epilepsy and stop firing employees with epilepsy." "With epilepsy comes social and school bullying", she noted. Then she added, "Through Epsilon, we try to explain to families and friends concerned, directly or indirectly, that epilepsy isn't dramatic, that there are solutions and that we are here for them medically and socially."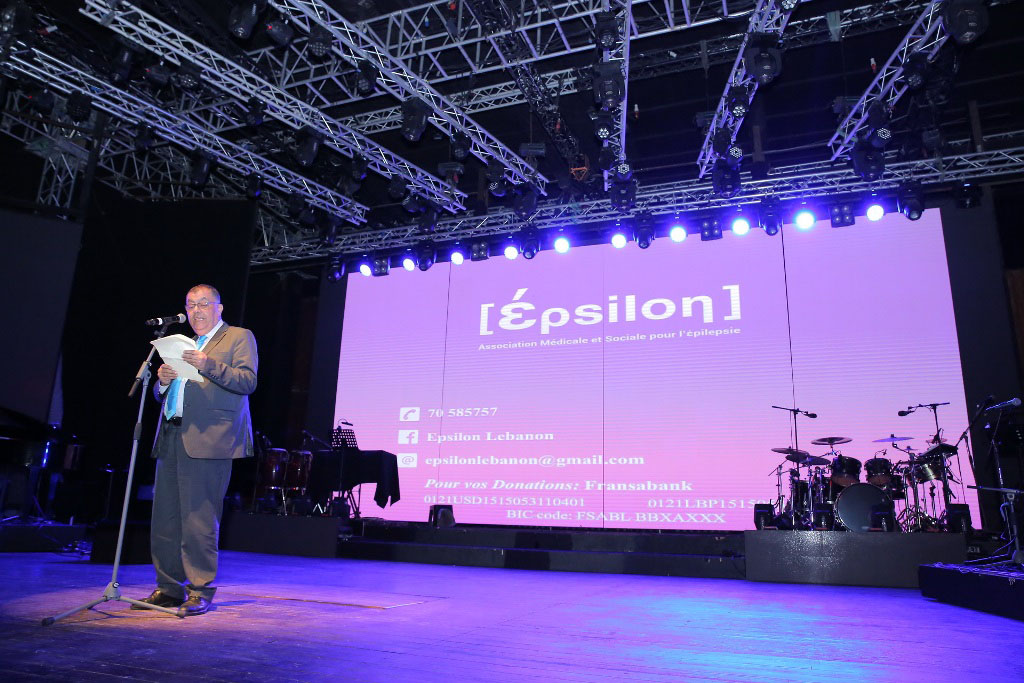 Sayegh
Pr. Raymond Sayegh, President of the Lebanese Order of Physicians, insisted that it is important to face epilepsy with a "global coordinated response". "To accomplish this, we need to use collective action and intelligence", he added, "and this is something possible for associations such as Epsilon". After having reminded of Epsilon's objectives, he considered that this association "gives hope through its everyday actions".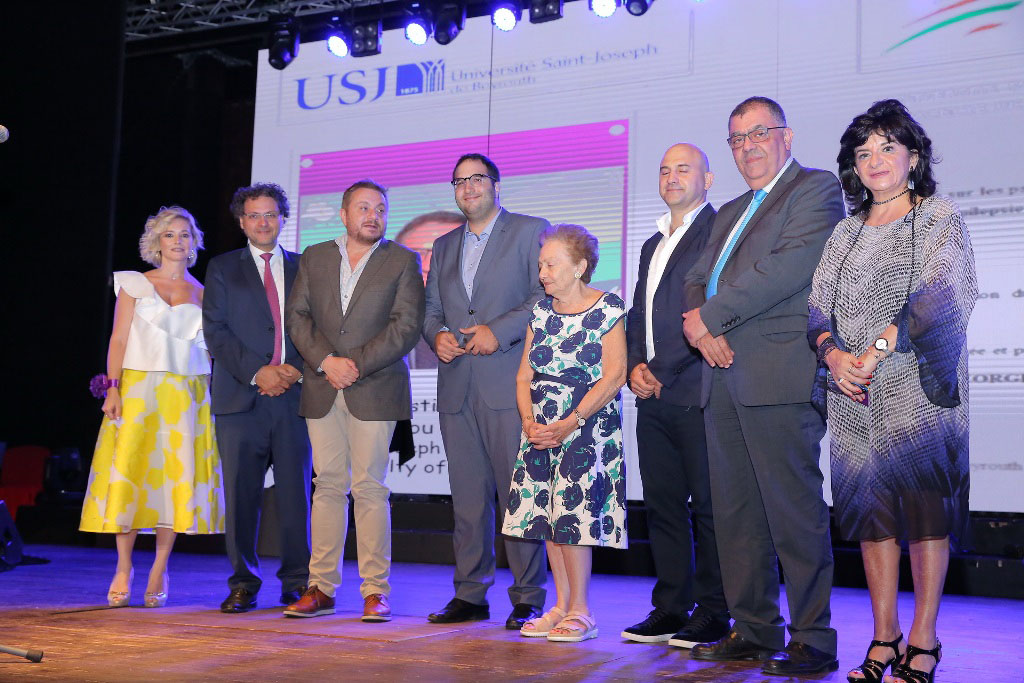 "Mohasseb Scholarship"
During the dinner, the "Gedeon Mohasseb Scholarship" was presented to the winner, Dr. Christian Abou Nader, for a study he conducted on epilepsy. He received the scholarship from Pr. Roland Tomb, Dean of the Faculty of Medicine of USJ and in the presence of Mrs. Leila Mohasseb, wife of late Pr. Mohasseb. Dr. Moussa insisted on the importance of this scholarship which was named after Pr. Mohasseb, pioneer in neurosurgery in Lebanon and the Middle-East, who passed away in 2015. As for Pr. Tomb, he expressed his pride in the association's work.
Donation from « Rotary Club Beirut Cosmopolitan »
In addition, Epsilon thanked the "Rotary Club Beirut Cosmopolitan", represented by its former President Marie-Therese Hamam, for its donation which allowed the association to buy medical equipment that it offered to the Hôtel-Dieu de France Hospital.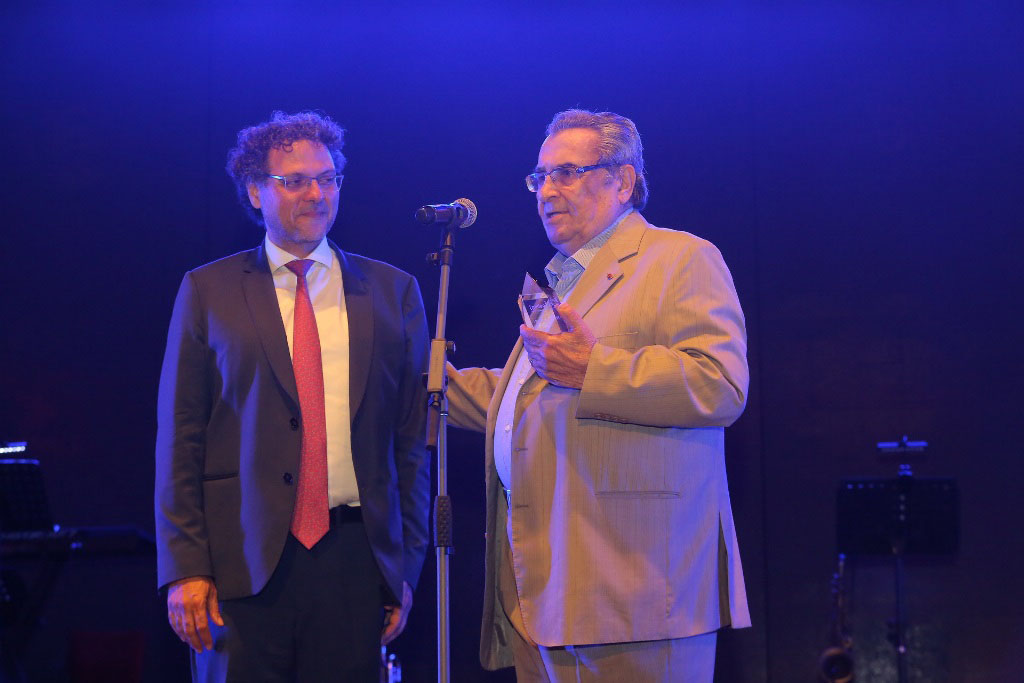 Tribute to Romeo Lahoud
The guest of honor of the event was Romeo Lahoud. After the projection of a short biographical movie about his life, the association handed him a plaque in his honor. In his speech, Mr. Lahoud praised Epsilon's work which "allows people with epilepsy to overcome their pain".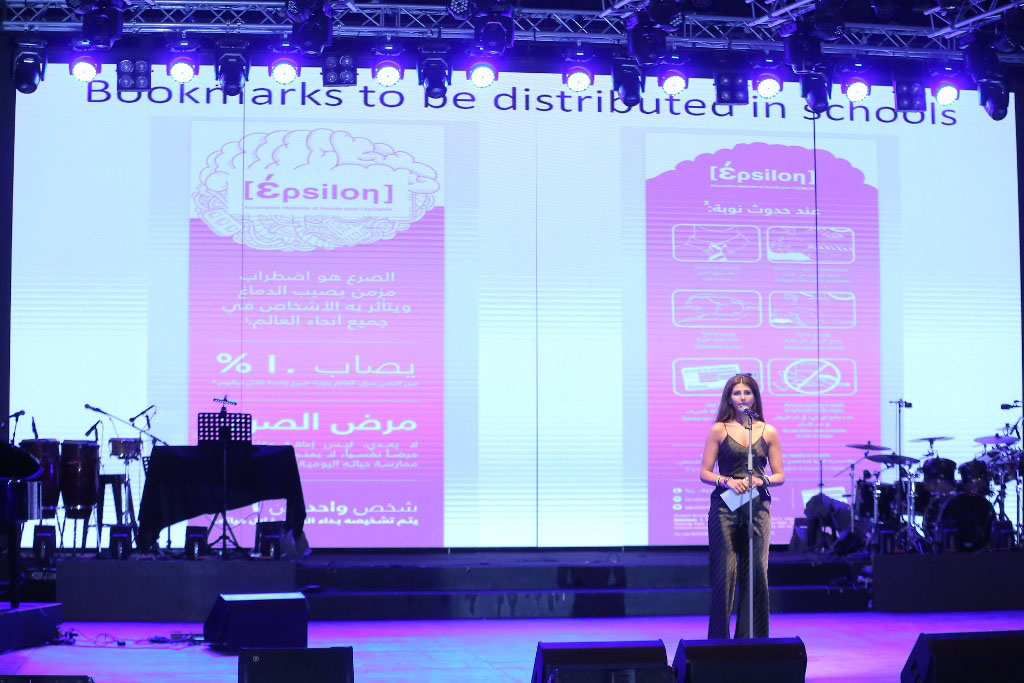 During the evening, Hiba Khairallah delivered a testimony in which she tells the story of how teaching Zumba changed her life and helped her overcome epilepsy.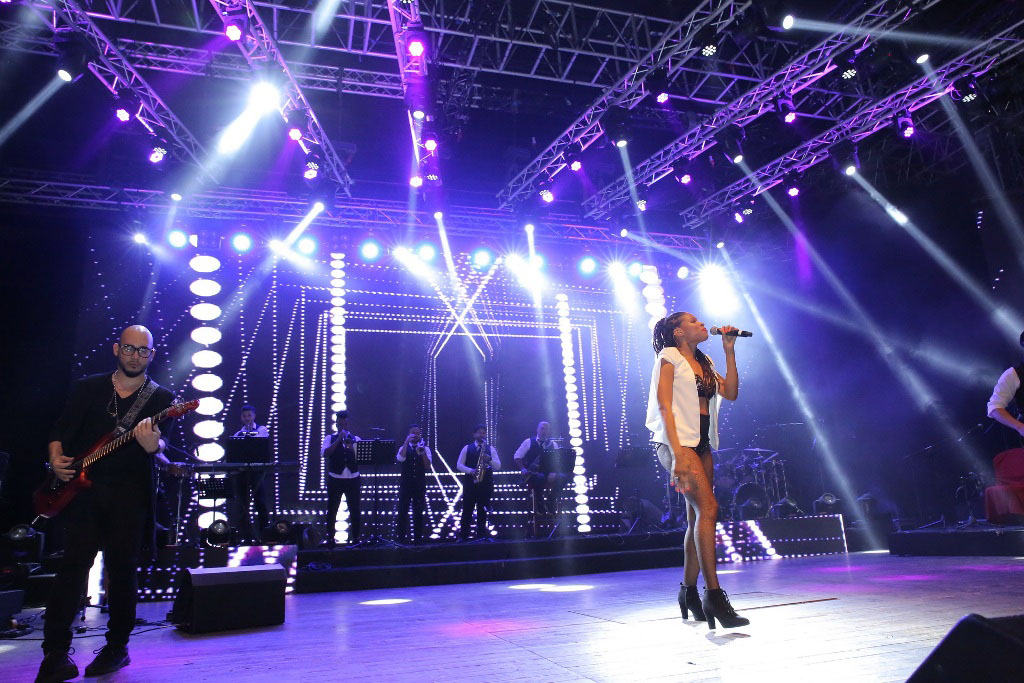 The opera singer Rebecca Khoury opened the evening by interpreting the National Anthem.On the artistic program figured songs by the "Chehadeh Brothers", dance performances by A. Murray's dance troupe, and enchanting magic tricks by Hadi Akiki.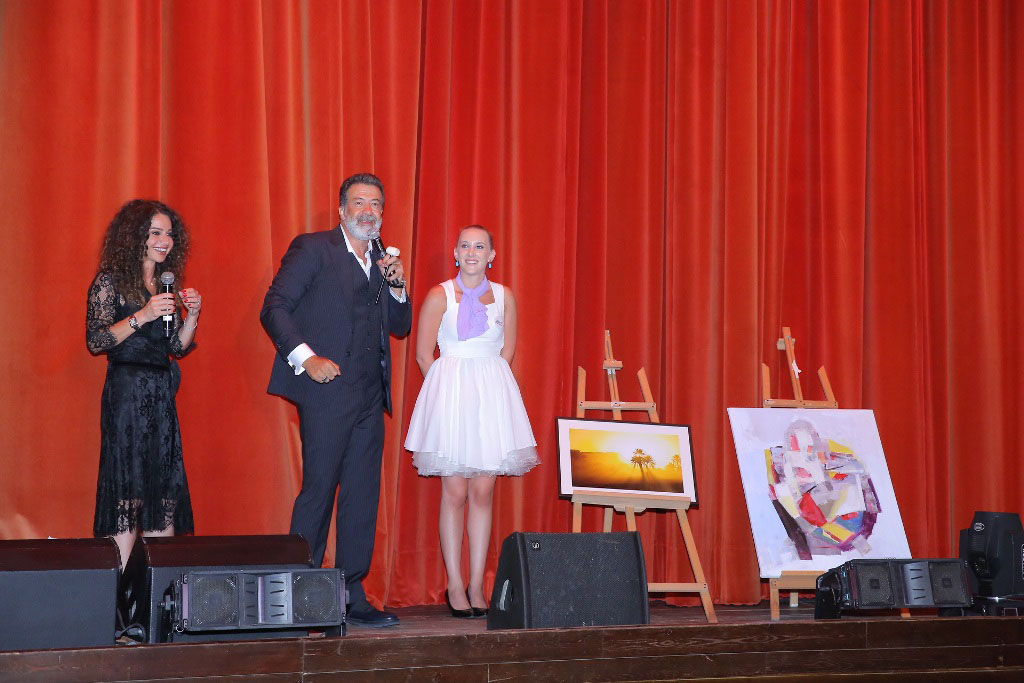 An auction presented by Claudine Gontier and by the Master of Ceremony Toni Baroud was organized, as well as a tombola.
Categories