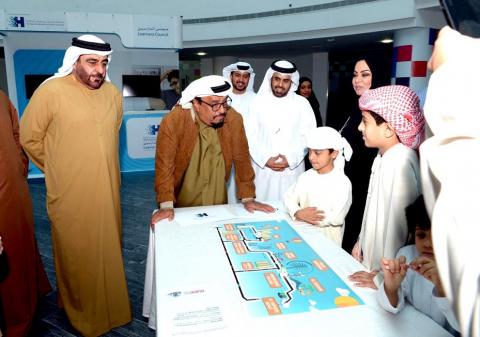 Advanced initiative promotes knowledge among the youth
H.E. Lieutenant General Dhahi Khalfan Tamim, Deputy Chairman of Police and General Security in Dubai, Chairman of Hamdan Bin Mohammed Smart University's (HBMSU) Board of Governors, and Chairman of the Emirates Talent Association, awarded 99 Emirati talented with certificates of 'Introduction to Computer Programming' and 'Digital Games and Applications Development.' The certificates were awarded to those who successfully achieved the first two levels of 'Emirati Programmer' program, a supportive step in harnessing the potential of local human capital in line with the goals of UAE Vision 2021.
The awarding of the certification to the Second Batch of 'Emirati Programmer' is the culmination of the joint efforts of the Emirates Talent Association and HBMSU and Microsoft to build a generation of Emirati programmers who are adept in modern technology in order to make Dubai and the UAE among the world's most advanced countries. This innovative program aims to promote innovation, inquisitiveness and collaboration among talented Emirati youth between the age of 7 and 15 when dealing with new technology. It also provides training on programming by facilitating opportunities to design games as well as digital and electronic applications using Microsoft software and Cloud Campus platform.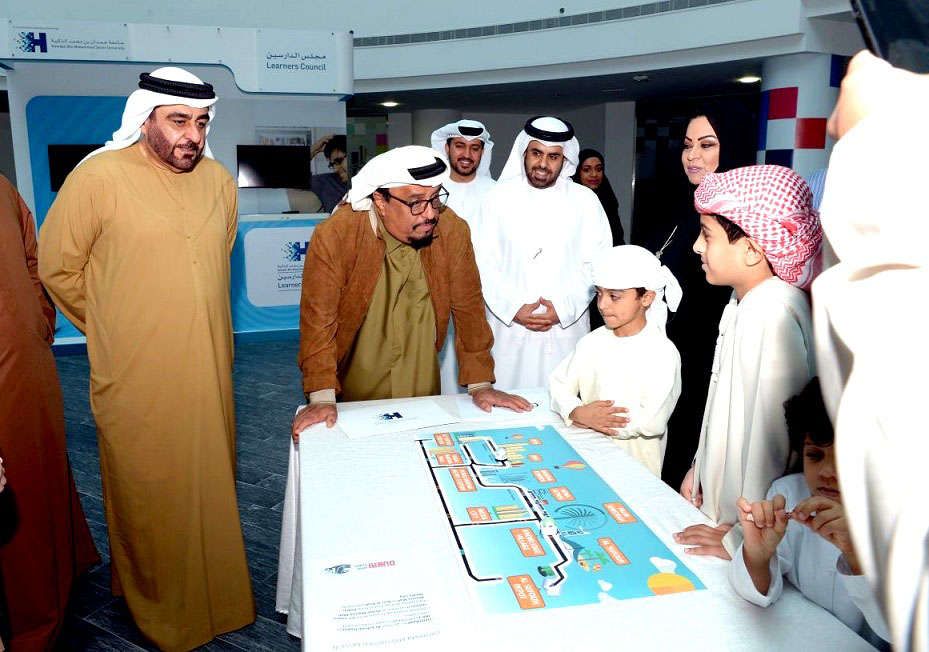 H.E. Dhahi Khalfan Tamim said that the 'Emirati Programmer' promotes optimal investment of promising talents in programming and builds national competencies armed with knowledge, innovation, leadership, and ability to achieve competitive knowledge-based economy. He added: "This initiative is in line with the directives of H.H. Sheikh Mohammed bin Rashid Al Maktoum, Vice President and Prime Minister of the UAE and Ruler of Dubai, who has emphasized the necessity of inspiring the younger generations to enrich and enhance their knowledge, imagination and ambitions in order to instill creativity and innovation among youths in various fields to make the UAE on the top of world's countries in innovation by 2021."
Dr. Mansoor Al Awar, Chancellor of HBMSU, said: "We are proud of HBMSU's leading position as an incubator for talented and creative Emirati youth who would become future leaders of the nation. The success of the 'Emirati Programmer' offers a solid foundation for building a new generation that is capable of innovating and transforming the local economy by mastering the language of programming, which has become essential in economic development. We are honored to cooperate with Microsoft and Emirates Talent Association in educating and training talented Emiratis between the age group of 7 and 15 years, enabling them to be capable and qualified to employ their potential in the best for the country's benefit."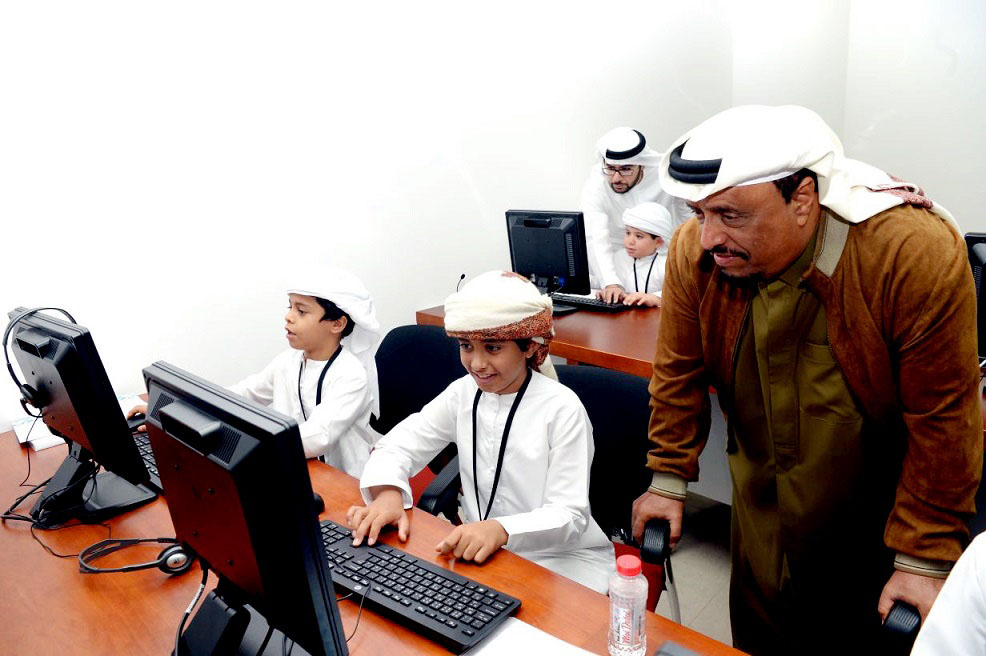 The 'Emirati Programmer' initiative is composed of three levels, starting with an 'Introduction to Computer Programming Certificate'. The second level certification covers 'Digital Games and Applications Development' while the third level enables students to earn certificate for the 'Advanced Level of Developing Electronic Games and Applications'. The course, in partnership with Microsoft, allows students to participate in 'Computer Language Programming Competition' which provides then with an opportunity to compete for the titles of the 'Innovative Programmer' and 'Hackathon.'
Categories