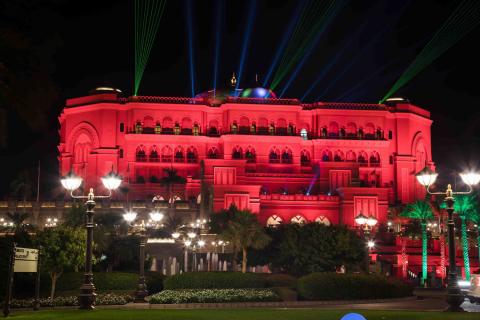 Multiple-point seafront fireworks one of the biggest in Abu Dhabi
The Emirates Palace in Abu Dhabi unveiled new attractions as it proudly unfurled the UAE flag and joined the entire nation in commemorating the glorious Union of the Seven Emirates this year.
For the first time ever, the Palace has been projecting a large 3D video map onto its East and North sides displaying the rich history and art of Abu Dhabi and the UAE accompanied by sounds to make for a truly memorable sensory experience. The unique presentation runs for 10 minutes at a time.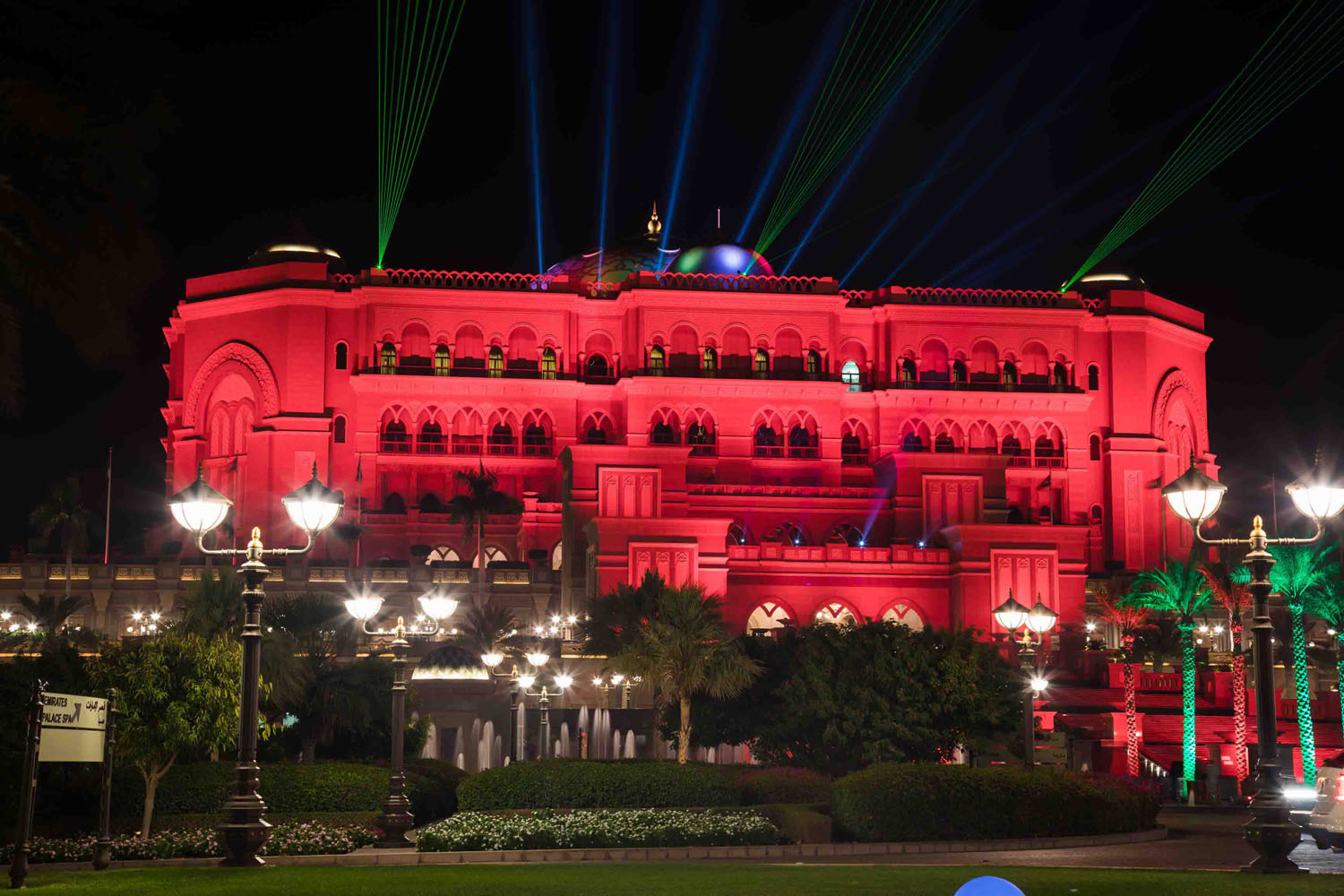 The public will also have chance to view spectacular fireworks displays commissioned by the world-class beachfront hotel which began on (Friday, December 2, 2016) and continues tonight between the hotel and the nearby Marina Mall. There are 65 different set points on the seafront, making this year's displays some of the biggest ever organized by Emirates Palace and witnessed in the capital.
Emirates Palace also hosted a lucky draw for Emiratis, with those correctly answering a few questions winning seven prizes varying from a dinner for two to a weekend stay at the luxurious Khaleej Suite.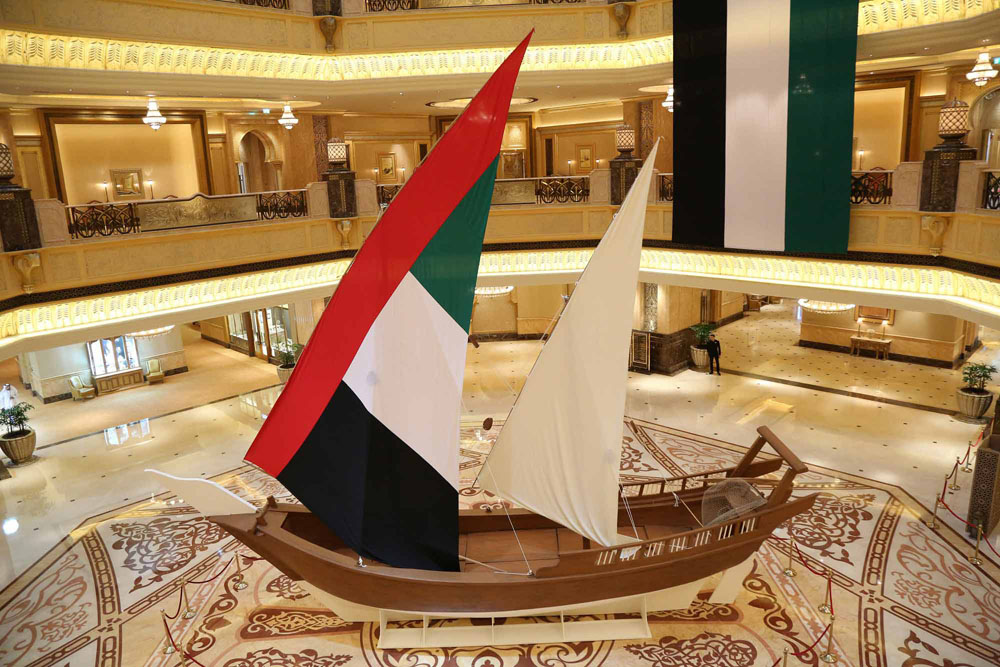 There are several attractions for patrons and guests to enjoy inside the hotel as well, such as an exhibition of 45 varieties of dates and a replica of a small traditional heritage village.
Holger Schroth, General Manager, Emirates Palace, said: "The displays inside the hotel and the huge video map outside will give spectators insights on UAE culture and how far the nation has come with all the progress happening around."
Emirates Palace's in-house kitchen artist has also built a miniature dhow that is on display at the Grand Dome area. "Our talented artist has put a lot of effort into making this dhow display. He went to Zayed Port and spoke with the marine experts on how to construct the vessel and took it from there. The finished product is made out of Styrofoam and painted in the traditional colors. This year's celebrations are bigger than ever and we have been receiving more spectators than ever before," added Schroth.
Categories