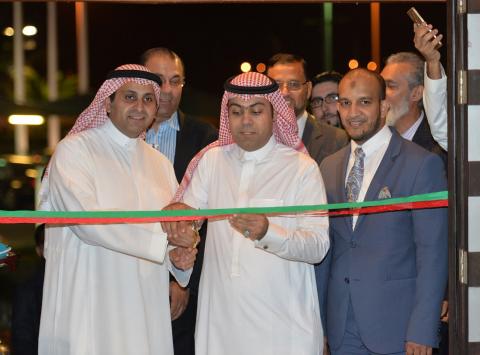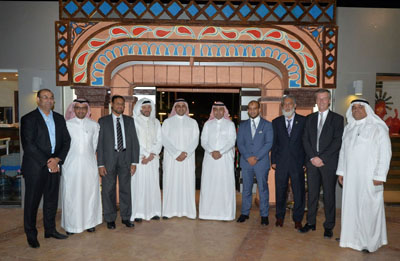 Hugely successful culinary fare highlights rich & diverse cuisine of Morocco
 Elaf Group, a SEDCO Holding Group company, has organized the Moroccan Food Festival at the Elaf Jeddah Hotel (Red Sea Mall) in Saudi Arabia. Launched under the theme 'Food Festival that Brings You the Best & Diverse Moroccan Cuisine,' the event was inaugurated by Abdullah Bakri VP Hotels, Elaf Group in the presence of Elaf's senior officials like Mohammed Bin Mahfouz, VP Travel & Tourism and Mahfouz Husain CFO. Celebrity chefs Mohammed and Omar have specially been flown from Morocco to join the hotel's kitchen team to serve a gastronomical feast of authentic, distinctive and flavoursome dishes to the guests.
 Abdullah Bakri, said: "Following overwhelming response to our Indian Food Festival, we are hosting the Moroccan Food Festival at the Elaf Jeddah Hotel (Red Sea Mall) to celebrate the country's unique culinary tradition. This event is in line with Elaf Group's strategy to offer unforgettable dining experience and exemplary service to our guests by promoting different international cuisines. The event highlights the rich diversity of exotic Moroccan cuisine which is fast gaining popularity among citizens and tourists of Saudi Arabia. We have planned to make food festivals integral part of our annual events with an aim to bring tastes and flavours from various regions of the world to the table of our guests."
 The Moroccan Food Festival, which will run until March 19, 2016, is open daily from 7.30 pm until 11.30 pm at the Pool Terrace of the Elaf Jeddah Hotel (Red Sea Mall). The event is being held in cooperation with the Moroccan Consulate in Jeddah. Moroccan cuisine displays remarkable diversity due to significant influence of colonizers and immigrants, including the Berbers, Arabs, Moors, Ottomans and French.
Categories