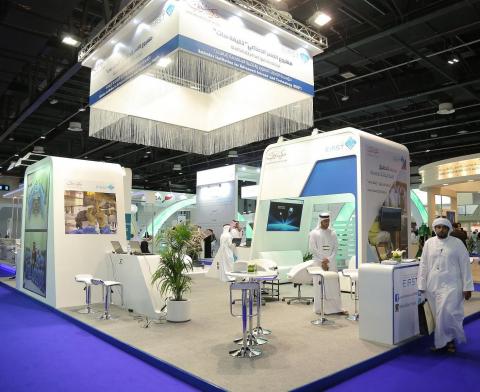 Institution looking to employ qualified job seekers who want to be part of the Khalifa Sat project
UAE, April 22, 2014- The Emirates Institution for Advanced Science and Technology (EIAST), is participating at Careers UAE 2014, which will be held from April 22 to 24, 2014 at Dubai World Trade Centre. The exhibition offers Emirati engineering graduates suitable job opportunities related to space industry. The participation complements EIAST's efforts to attract talented Emirati job seekers and enable them to contribute to UAE's efforts to develop advanced technological innovations. EIAST also provides an opportunity to UAE Nationals to gain expertise in space industry by meeting with world's top space technology leaders.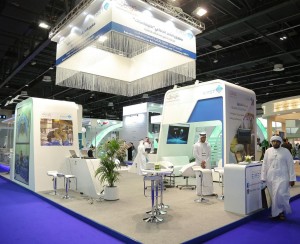 EIAST Director General H.E. Yousuf Hamad Al Shaibani explained that the agency gives top priority to Emiratis who have potentials in making it to the country's space program, which aims to promote UAE's comprehensive technical and scientific development.  He said Careers UAE 2014 is an ideal platform to directly communicate with graduates and engineers who are willing to join EIAST's Khalifa Sat project. The project offers promising career and professional prospects aimed at shaping the future of the country.
"We look forward to recruiting a group of graduates who want to work in Khalifa Sat project, which is of particular importance as it will be the first satellite to be 100 per cent built and manufactured by UAE Nationals. It is EIAST's third major project," said H.E. Al Shaibani.
He added that EIAST is committed to investing in manpower training to boost Emirati skills and knowledge in developing and manufacturing advanced satellites. EIAST's innovative projects are meant to promote UAE's competitiveness in the regional and international levels.
"We are keen on developing the competencies of UAE nationals working at EIAST. We provide world-class professional and career development programs, including a special program to cater to first and second year engineering students, and competitive work environment to encourage creativity and innovation among our nationals. These young minds and talents will drive future development and excellence. We provide ongoing support to those students to enable them to complete their higher education in the area of space technology within top universities in the world. This is poised to build a well-qualified generation of scientists and experts who are able to promote UAE's pivotal position as a leading country in space research, scientific research, and technical innovation. All of these efforts are in line with the vision and directives of H.H. Sheikh Mohammed Bin Rashid Al Maktoum, Vice President and Prime Minister of the UAE and Ruler of Dubai," Al Shaibani concluded.
EIAST was established by the Dubai Government in 2006 with the goal of promoting a culture of advanced scientific research and technology innovation in Dubai and the UAE, and enhancing technology innovation and scientific skills among UAE Nationals. It is mainly involved in outer space research and development; satellite manufacturing and systems development; space imaging; and ground station services and support for other satellites.
For more information, please visit EIAST website: www.eiast.ae
You can also follow EIAST on:
Twitter: @EIAST
Facebook: Emirates Institution for Advanced Science and Technology (EIAST)
YouTube: Emirates Institution for Advanced Science and Technology (EIAST)
For latest news and developments on Khalifa Sat, please follow us on
Instagram: @KhalifaSat_Project
Categories