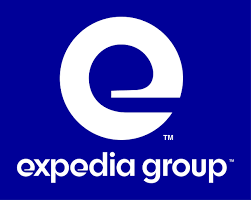 The UAE is expected to continue to be the preferred GCC destination for European tourists, welcoming a projected 8.3 million by 2023[1]. The latest data released by Expedia Group disclosed that travelers from the UK and France have topped the list for European travel demand into the UAE in Q1 2019. France saw more than 40% year on year growth in demand compared to the same period last year with a 5% share of total room nights, whilst the UK had almost a 15% share of room nights with a year on year growth of below 5%.
The data also revealed strong growth in package demand from travelers in Ireland seeing above 40% year on year increase followed by Sweden with an increase of above 30% year on year. Some 3.14 million international tourists visited Dubai in January and February this year compared to 3.05 million in the same period last year, 3.01 million in 2017 and 2.68 million in 2016, respectively[2], increasing the international visitor numbers to Dubai.
Factors contributing to this significant increase could be due to initiatives made by the UAE government to boost tourism to the country, such as announcement of new and direct flight routes to Europe[3], providing free 48-hour transit visas[4] to travelers passing through the UAE, RAK Tourism partnership[5] with European tourism associations to boost European outbound tourism to the UAE, visa on arrival facilities etc. The UAE government is also beefing up its roster of events and is developing new attractions to woo visitors from across the globe.
Mobile Demand
This year digital travel sales worldwide are forecasted to increase more than 10.4% to $694.41 billion[6]. Mobile is becoming the fastest growing check-in channel for travel. And according to a Statista report, the number of smartphone users globally is expected to grow around 2.5 billion[7] by 2019. This growth in smartphone usage could be the reason why travelers are progressively choosing to book their travel on a mobile platform over other channel. 
Expedia Group's data also shows the surge in mobile demand as a means of booking travel. For international travel, France demonstrated impressive year on year growth in mobile demand with an increase of over 85% in the first quarter of the year. Other tech-savvy European markets with a notable increase in mobile demand included Italy at 45% year on year, the Netherlands at 55% year on year, Switzerland at 50% year on year and the UK with a 10% year on year increase in demand.
Paula De Keijzer, Senior Director, Market Management Middle East, Indian Ocean, Africa, Greece & Turkey at the Expedia group said, "As seen from this recent data, the UAE continues to be a hotspot for international travelers and we are noticing high growth in demand from new countries and regions coming to visit the UAE which is very exciting. Dubai's greatest competitive advantage in tourism is its ability to provide a world-class international hub for global air travelers. We also believe that, with the boost in new attractions and accommodation options due to the upcoming Expo 2020, UAE will see a major boost in outbound travel".
* All Expedia Group data is UAE hotel demand from Q1 2019 (Jan – Mar, 2019) compared with the same period the previous year.
Categories