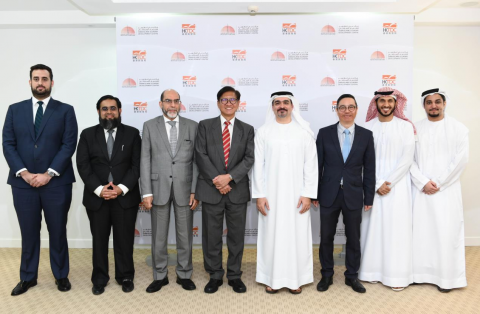 Dubai Islamic Economy Development Centre (DIEDC) signed a memorandum of understanding (MoU) with the Hong Kong Trade Development Council (HKTDC) to exchange knowledge, experience, and best practices in Islamic economy, as well as boost bilateral relations between Dubai and Hong Kong.
Abdulla Mohammed Al Awar, CEO of DIEDC, and Raymond Yip, Deputy Executive Director of HKTDC, signed the agreement during an official visit of a senior HKTDC delegation to DIEDC in the presence of senior officials from the two entities.
The MoU aims to create new channels of cooperation in the Islamic economy ecosystem with a focus on Islamic finance, halal food industry, and Islamic lifestyle, particularly Islamic arts and culture.
The agreement covers co-organising workshops and training courses, and conducting joint research and development that can serve as the cornerstone of a knowledge repository on Islamic finance and the halal industry. In addition, the two entities will support companies in their respective jurisdictions that seek to expand to the other market through facilitating networking opportunities. The MoU is an important step on the new development and growth path, inspired by Article 1. Dubai Silk Road of the 50-Year Charter, issued by His Highness Sheikh Mohammed bin Rashid Al Maktoum, Vice President and Prime Minister of the UAE and Ruler of Dubai.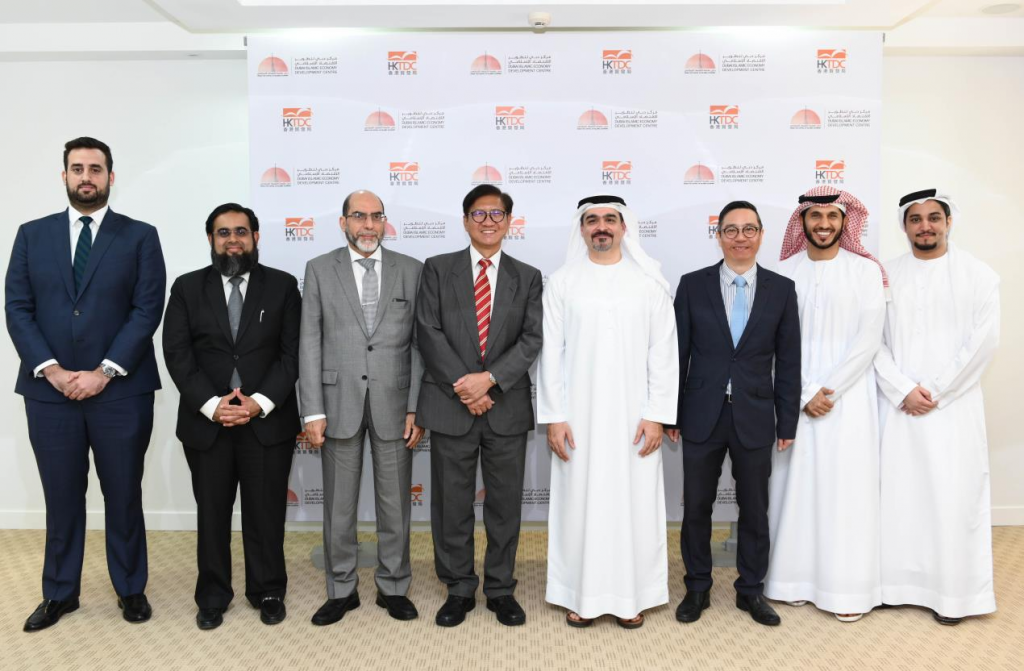 Speaking on the synergy Abdulla Al Awar said: "Through the MoU, the Centre and its key stakeholders aspire to maximise the potential of Islamic economy sectors, particularly Islamic finance, halal industry, and Islamic lifestyle, and contribute to increasing the number of businesses from the Far East that tap into these sectors."
He added: "We aim to establish a productive partnership with HKTDC to boost halal trade and Islamic finance. In addition, we plan to develop joint research reports that will provide key insights into the Islamic economy sectors as well as useful reference points for investors and businesspeople."
For his part, Raymond Yip said: "The Islamic economy, as well as the wider economies of the Far East, present promising opportunities that grow in number from one day to the next. The MoU with DIEDC opens doors to leveraging these opportunities for our shared benefit."
According to the Government of Hong Kong, bilateral trade between the UAE and Hong Kong reached US$10.87 billion in 2017, marking an increase of 2.7 per cent on US$10.59 billion in 2016. Growth is expected to continue into the coming years due to significant cross-sector investment prospects in each market. According to Dubai FDI Monitor, total foreign direct investment from Hong Kong to Dubai between 2015 and 2018 amounted to around AED275 million and was distributed across 13 projects.
Categories