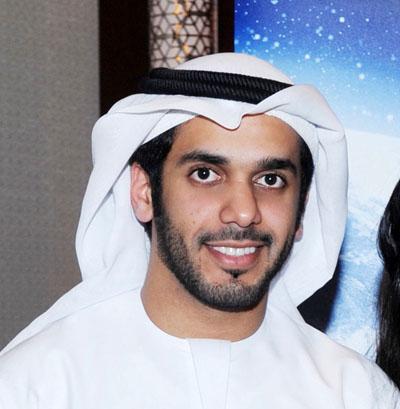 Under the support of H.H. Sheikh Ahmed Bin Saeed Al Maktoum
 Dubai HeliConference hosts regional & global aviation entities to discuss latest trends in helicopter segment 
Debuting symposium to highlight challenges & opportunities in Middle East's fast-growing helicopter industry
Under the support of H.H. Sheikh Ahmed Bin Saeed Al Maktoum, President of the Dubai Civil Aviation Authority and CEO and Chairman of the Emirates Group, Dubai HeliConference 2017 will take place from April 17 to 18, 2017 at the Al Maktoum International Airport, planned to be the world's largest airport located in Dubai World Central, the venue for World Expo 2020. Dubai Airports, Dubai Civil Aviation Authority (DCAA), and the UAE Airforce and Air Defence and Dubai South support the inaugural event. The new symposium is also backed by the Dubai Helishow, the biennial Helicopter Technology and Operations Exhibition held under the patronage of H.H. Sheikh Mohammed Bin Rashid Al Maktoum, Vice President and Prime Minister of the UAE and Ruler of Dubai.
The key agenda for the first day of the symposium includes 'Partnering with Industry and Enhancing Helicopter Life Cycle Management' and 'Meeting Safety Levels for Helicopter Operators.' The topics to be discussed during the first session are 'Key Considerations in Planning Life-Cycle Usage of New Acquisitions;' 'Ensuring Helicopters Meet Flight Time Requirements Through Securing the Spare Parts Supply chain;' and 'Enhancing Information Flow Between MRO and Users During Operations to Enhance Faster Turnaround Times.'
The second session will take up 'Crew Aids and Assistance Equipment to Improve Safety - the Emerging Technological Landscape;' 'Implementation of the UAE - GCAA Safety Oversight Process of Offshore and Onshore Heliports/Helidecks;' 'How Can Operator-OEM Cooperation Enable Helicopters to be Harnessed for Improved Crew/Load Protection,' and 'Operating Helicopters in Congested Airspaces - the UAE Approach to Safety.' The two Extended Panel Discussions with debate on 'Through Life Cycle Support for Helicopter Fleets - In-House Vs.
Third Party Contracting' and 'Improving Safety Levels - How Will TTPs and Technologies Need to Evolve.'
Day two will begin with a workshop on 'A Heli-Rescue Diving During Water Sports Events,' followed by the topics 'Helicopter Fleet Integration for Challenges for Military and Law Enforcement Operators' and 'Helicopter Market Updates and Commercial Prospects.' Main topics of discussion comprise 'Flexibility Requirements for Responding to Operational Needs - Harnessing Modularity to Enable Rapid Configuration,' 'Using the Same Helicopter for Cross-Organization Operations - Advantages, Challenges and Lessons Learned,' and 'The Future of Tiltrotors in the Middle East.' The Extended Panel Discussions will tackle 'Achieving Multi-Mission Capability with Military Operated Helicopters,' 'Embracing Innovation and Venturing Out of Traditional Helicopter Markets,' and 'Assessing Future Trends and Technologies Shaping the Next-Generation of Helicopters.'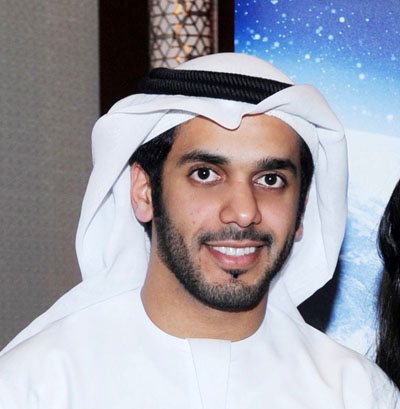 Ahmad Abulhoul, Managing Director, Domus Group, said: "The pioneering Dubai HeliConference is the only dedicated event to focus on the helicopter segment of the Middle East's aviation industry. The event format has been designed to provide an engaging and interactive platform for industry stakeholders, including government entities, private companies, and leading professionals, to address current challenges and discuss ways for further advancement. We are upbeat that Dubai HeliConference will enable regional and international companies to explore partnership opportunities for the dynamic growth of the industry in the near future."
Companies strategic to the Helicopter industry, including Dubai South, Dubai Airports, Dubai Civil Aviation Authority (DCAA), UAE Airforce, General Civil Aviation Authority (GCAA), Falcon Aviation, GAL ANS, FLYHIGH Helicopter Services, and Leonardo Company to name a few, will participate in Dubai HeliConference 2017.
Dubai HeliConference 2017 is organised by Domus Group, a leading international exhibition specialist with over two decades of experience. Some of its popular and successful events include Dubai Helishow, the Arab Hunting Show, the Agricultural Show, the Baking Show, and the Media and Marketing Show. For more information, log on to: http://dubaiheliconference.com/.
Categories