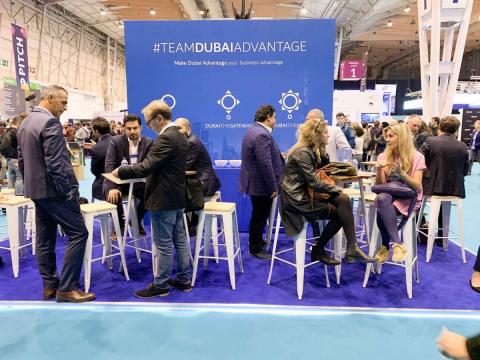 #TeamDubaiAdvantage features seven government entities & free zones to highlight opportunities for growth, partnership & innovation in the emirate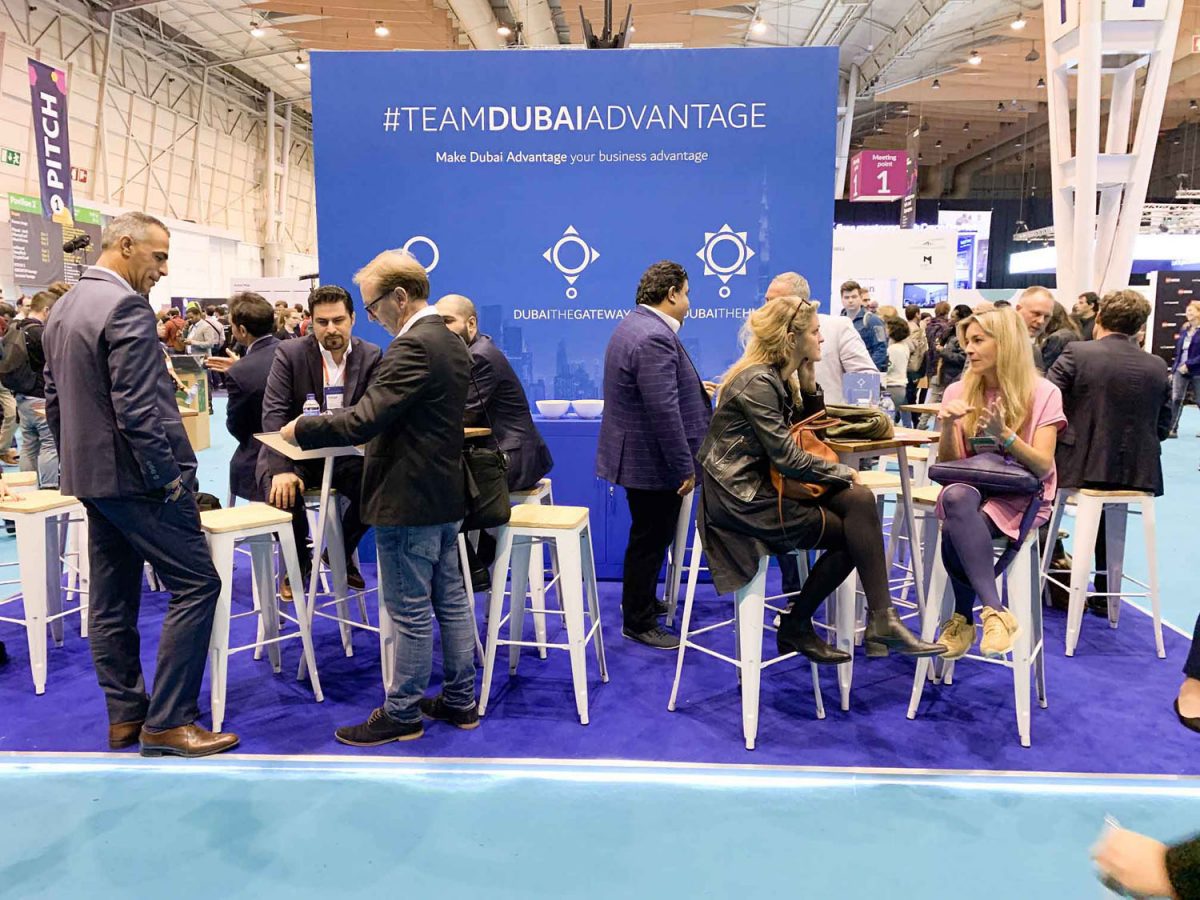 The #TeamDubaiAdvantage of the Dubai Investment Development Agency (Dubai FDI) - the investment development agency of the Department of Economic Development (DED) in Dubai - is participating in the Web Summit event for startups, which is being held in Portugal. Dubai FDI's participation in the Summit falls in line with the directives of H.H. Sheikh Mohammed bin Rashid Al Maktoum, Vice President and Prime Minister of the UAE and Ruler of Dubai, to attract the best global emerging companies focused on the creation of and promotion of knowledge, innovation and technology to work and grow in Dubai.
Web Summit 2018 is being held in the Portuguese capital, Lisbon, from November 5 to 8. The largest global technology gathering this year is being attended by 70,000 participants and more than 2,500 international and emerging companies, investors and entrepreneurs. The 2018 edition of the Summit features an exhibition, more than 24 specialized conferences, as well as many events aimed at supporting emerging businesses and enhancing their contribution to sustainable economic growth.
The #TeamDubaiAdvantage at the Summit comprises Fahad Al Gergawi, CEO of Dubai FDI; Abdul Baset Al Janahi, CEO, Mohammed Bin Rashid Establishment for Small and Medium Enterprises (SME) Development; Ahmed Bin Sulayem, Executive Chairman of DMCC; Ammar Al Malik, Executive Director for Dubai Internet City; Yousuf Lootah, Executive Director of Tourism Development & Investments at Dubai's Department of Tourism & Commerce Marketing (DTCM); Saeed Ghobash, Director of Projects and Investment at DEWA; as well as Fatima Farhan, Karen Gabriel and Mohammed Hamdi from Dubai Future Foundation; Khalid Raie Boom, Deputy CEO at Dubai FDI and Hassan Mohalal, Walid Marhoon and Ahmad AlRais from Dubai FDI.
Fahad Al Gergawi, CEO of Dubai FDI, emphasized the importance of the Team Dubai Advantage initiative, which is an integrated team of government entities and free zones aimed at enhancing FDI's contribution in building a knowledge-based, sustainable and competitive future economy. He pointed out that the participation at this year's Web Summit strengthens the UAE's and Dubai's positions in the global entrepreneurial economy. The initiative also connects the global investor community and the global start-up companies with Dubai's opportunities for growth, partnership and innovation.
Al Gergawi added that the participation in Web Summit 2018 in Lisbon forms part of the strategy to attract start-up investments and to support DED's Economic stimulus program. It also strengthens the communication with global entrepreneurial community and senior officials from large and influential government and private sectors and global institutions. Such partnerships help identify the latest trends and successful investment models in innovation, technology, research and development, and new business models to further enhance Dubai's business environment. He pointed out that Dubai FDI has received more than 150 queries about growth and expansion opportunities in the emirate via Dubai features website on the very first day of the conference.
#TeamDubaiAdvantage's participation in the Web Summit 2018 includes participation in more than 24 specialized events. Its presence in the exhibition's special pavilion is aimed at interacting with the visitors to build awareness on the wealth of opportunities in Dubai among leading global start up and business communities. Furthermore, flyers are also being distributed, along with the presentation of promotional videos that shed light on the UAE's strategic plans and its achievements in the field of technology and innovation. Dubai's strategy to become a City of the Future, a gateway for expansion into promising regional markets, and its current status as a global business hub are also under the spotlight. #TeamDubaiAdvantage's participation in the Summit highlights expansion opportunities for venture capital funds, financing institutions and specialized global platforms to better serve entrepreneurs who choose Dubai as the hub for their operations and as a gateway to reach out to the regional and international markets. This will be achieved by promoting the facilities and incentives offered by the Emirate of Dubai to the best emerging global companies that focus on the creation and promotion of knowledge and technology.
Categories