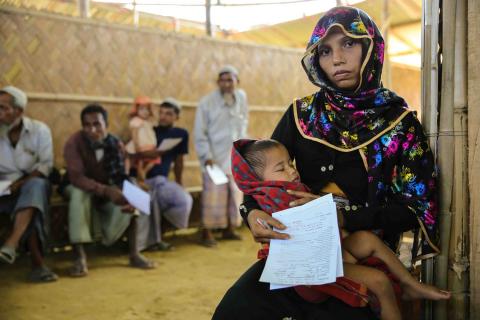 [caption id="attachment_29966" align="aligncenter" width="500"]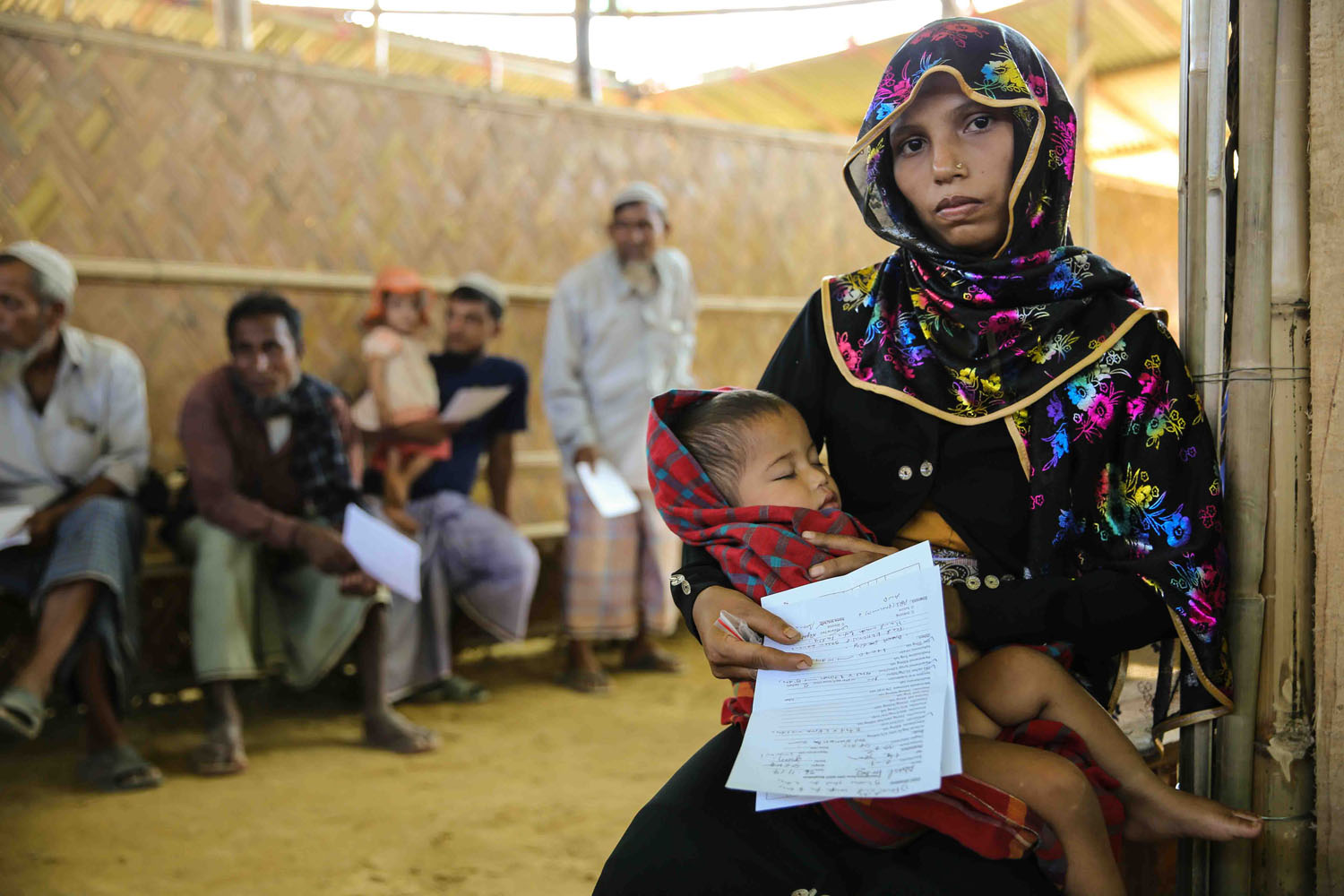 Um Kalsoum lost two children in the August 25, 2017 killings in her village. Her 18-month-old boy Abdul Hafiz survived.
[/caption]
Doctors Without Borders (MSF), an international medical humanitarian organisation, has launched a fundraising campaign for Rohingya Refugees who have fled targeted violence in Myanmar for refugee camps in Cox's Bazar, Bangladesh.
This campaign was launched to support MSF's medical operations for Rohingya refugees in Cox's Bazar. So far, MSF has created 10 health posts, three primary health centres and five inpatient health facilities, including a 100-bed inpatient hospital. In addition to medical care, MSF teams are working to provide clean water.
MSF is calling for urgent support for its medical operations in Cox's Bazar, which cover vaccinations for children, maternity care for mothers and primary healthcare, in addition to other medical services. This care is essential, but it's only possible through the generosity of donors.
MSF is independent, neutral and impartial, and believes that every human deserves access to medical care, regardless of race, religion or political affiliation. MSF works in over 70 countries around the world, delivering emergency care to people affected by conflict and violence, epidemics and disease, healthcare exclusion and natural disasters.
This event is licensed by Islamic Affairs and Charitable Activities Department (License #: 1064). Those wanting to learn more about this campaign can do so at https://www.msf-me.org/rohingya-crisis.
Categories