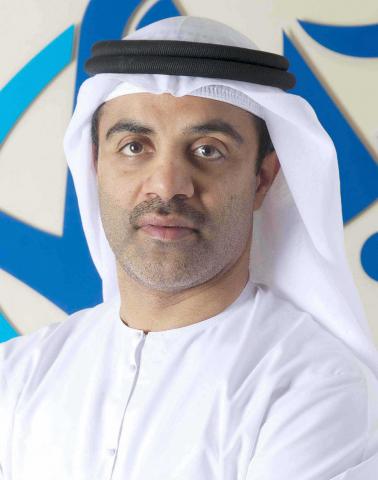 Global offshore support vessel industry to focus on use of technology & innovation to optimize costs
 The Dubai Maritime City Authority (DMCA), the government authority charged with regulating, coordinating and supervising all aspects of Dubai's maritime sector, announced its support once again to the upcoming Middle East Offshore Journal (OSJ) Conference taking place from May 8 to 9, 2017 at the Westin Dubai Mina Seyahi Beach Resort & Marina. This year's premier regional gathering of the international offshore support vessel industry will be held under the main theme of 'Cost Optimization Through Technology and Innovation.'
The 2017 Middle East OSJ Conference is an excellent opportunity to explore the latest regional and international issues facing the maritime support sector, as well as exploring new horizons to accelerate the growth of the global ship industry in light of the growing challenges and opportunities in international trade. Officials from DMCA, which is participating as the platinum sponsor of the event, are expected to review the competitive advantages that make Dubai one of the most comprehensive, competitive and distinctive maritime clusters in the world, especially in shipping, ports, marine engineering and marine support services.
Amer Ali, Executive Director, DMCA, said that the international conference will be taking place in Dubai for the fourth year in a row and has reinforced international confidence in the Dubai Maritime Sector, which comes from the commitment of the Maritime Authority to transfer the pioneering experience of the maritime support sector to consolidate the pivotal role of Dubai in shaping the future of the global maritime industry. He pointed out that the event has become a platform that brings together decision makers, policy makers and representatives of major regional and international companies to explore new horizons, develop innovative frameworks to address emerging challenges and optimize opportunities to advance the global maritime support industry as a key component of the maritime cluster.
Ali concluded: "The 2017 Middle East OSJ Conference is particularly important as it represents the positive outlook for maritime support vessels and related industries and their continuous growth--especially as the overall trade movement in the world has continued to increase since the beginning of the year amidst many known challenges. We look forward to this event with optimism and confidence, which will undoubtedly contribute to the consolidation of international efforts to bring about positive change in cost management by taking advantage of the latest technological innovation. This remains an urgent demand for long-term growth. We reaffirm our commitment to the success of the upcoming session, whose objectives intersect with our aspirations to harness the potential of the maritime sector to serve the ambitious objectives of the Dubai Maritime Sector Strategy, which focuses on the status of Dubai among the world's top maritime capitals."
The conference, which is organized by Riviera Maritime Media, publisher of OSJ magazine, will have an agenda full of vital market intelligence and insights. The programme features top speakers from Zamil Offshore; Halul Offshore; Seaport International Shipping Co LLC; Swire Pacific Offshore; PACC Offshore Services Holdings; ZADCO; Kreuz Subsea; McDermott; and many more.
Delegates can expect lively and interactive discussions, with the agenda seeing the return of the popular 'Riviera debate' as well as the use of the web-based Slido programme. This technology allows delegates to ask questions and participate in polls during the conference via their mobile phones. There will also be plenty of opportunities to network throughout the two days.
Categories