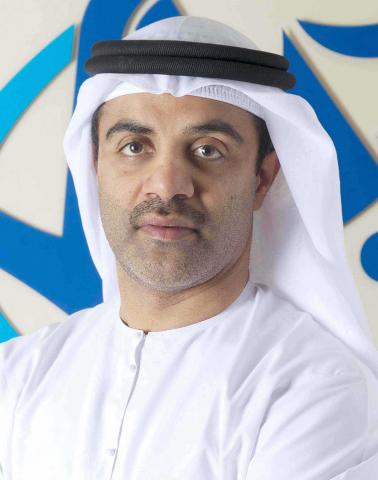 Authority to highlight innovative solutions and best practices in offshore support vessel sector
 Dubai Maritime City Authority (DMCA), has revealed its participation and sponsorship of the Middle East Offshore Journal Conference 2016, which will take place from May 18 to 19, 2016 at The Westin Mina Seyahi Beach Resort and Marina in Dubai. The two-day seminar, which is being held in Dubai for the third time, with a strong focus on offshore support, will throw the spotlight on the current regional and global issues in the offshore sector while offering opportunities to network with industry leaders.
Amer Ali, Executive Director, Dubai Maritime City Authority, said: "DMCA extends its support to the Middle East Offshore Journal Conference for the third consecutive year in line with our Dubai Maritime Sector Strategy that aims to position Dubai among leading global maritime hubs. We will highlight the competitive advantages of the maritime sector in Dubai and leverage this platform to showcase that despite low oil prices, Dubai remains a highly attractive destination for maritime support activities. It will also be an exceptional opportunity to brainstorm with industry leaders and peers about the current challenges in the global OSV market as well as ways to contribute to make it vibrant and dynamic. DMCA plays a key role in the regional maritime sector and looks forward to initiate highly effective dialogue with industry leaders and peers at the 2016 Middle East Offshore Journal Conference. We also seek to discuss the latest developments with pioneers of the maritime sector from around the world--developing clear visions on the future of offshore support, regionally and internationally."
The 3rd Middle East Offshore Journal Conference will be an important interactive platform for leading ship owners, oil and gas majors, ship builders and technology experts to discuss innovative approaches to managing costs, improving safety and efficiency, and highlight current market opportunities.
Ali Al Dabbous, Executive Director of operations, DMCA, will address the audience with a welcome note and speak on wide range of topics, including 'Dubai Maritime Sector Strategy (DMSS),' 'Smart Solutions and Services,' 'Endeavour to Achieve a Sustainable and Safe Maritime Sector,' 'Position Dubai Among Top Maritime Hubs in the World,' 'Future of Maritime Sector and its Importance,' 'Competitive Advantage of Local Maritime Sector,' and 'Attractiveness and Opportunities Available for International Ship owners in Dubai.'
The two-day 2016 Middle East Offshore Journal Conference will host key sessions, including 'The New Dynamics in the Oil Markets,' 'Chartering Opportunities in the Middle East Region,' 'Iran: offshore Outlook Post-Sanction Era,' 'OSV Operation and Design,' 'Improving Efficiency Without Compromising Safety,' 'Cost Reduction Through Technology and Innovation,' 'Special Focus on Africa,' and 'Leadership in Niche and Developing Markets.'
Line up for speakers comprise leading name from global maritime industry such as Ian Hugo, Regional Director for Middle East and Indian Subcontinent, Smit Lamnalco; Florent Kirchhoff, General Manager, Swire Pacific Offshore; Jaap-Jan Pietersen, Head of Business Unit – Middle East, Miclyn Express Offshore; Rado Antolovic, Managing Director, P&O Maritime; and Lars Seistrup, Managing Director, Damen Shipyards and Albwardy Marine Engineering.
Offshore Support Journal, an undisputed market leader, is circulated in more than 1,000 national and private oil companies and contractors as well as more than 2,200 ship-owners, operators and managing companies of support vessels globally. It organizes the largest specialist conference on offshore support vessels in the world annually in London, UK. OSJ conferences have also taken place in Singapore and the USA. Nearly 5,000 industry professionals, including one-third from the ship owing/operating community from around the world, have attended OSJ conferences to date.
Categories