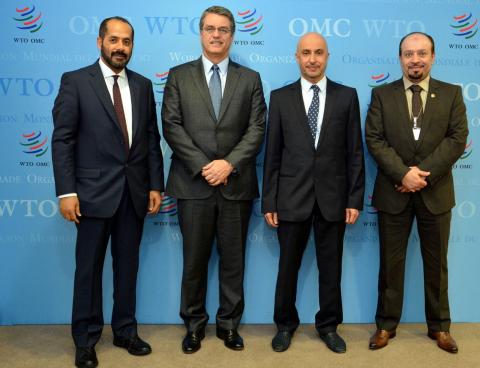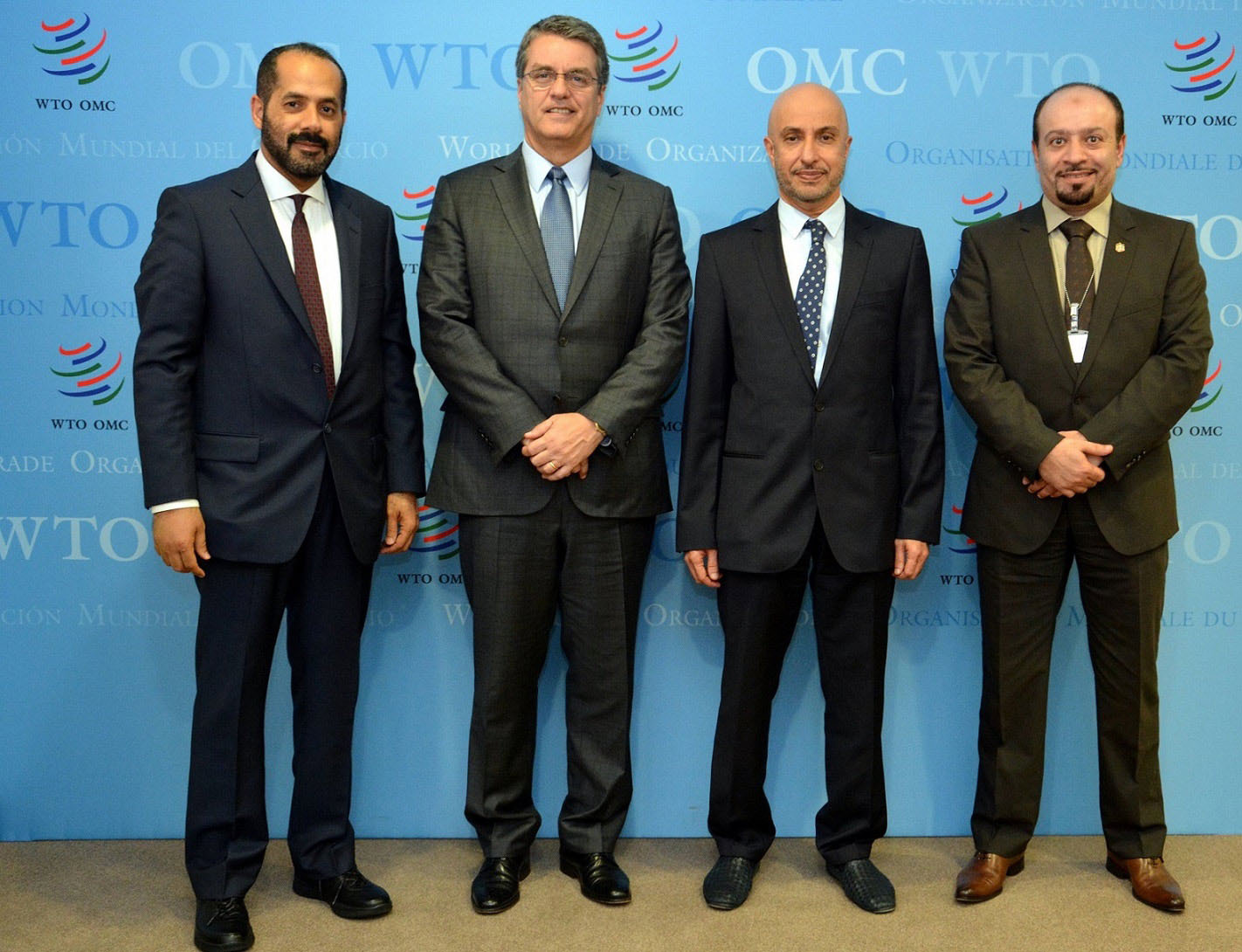 Roberto Azevedo, Director General of World Trade Organization (WTO) received in his office in Geneva Dr. Mohammed Al Zarooni, Chairman of the World Free Zones Organization. Also attended the meeting senior officials from both organizations.
In this meeting the Chairman of the World FZO, Dr. Mohammed Al Zarooni and Mr. Roberto Azevedo, Director General of WTO, discussed ways to leverage the network and role of both multilateral organizations to transform free zones through a new initiative, the Free Zone of the Future Program. In particular, the meeting covered the strategic importance of free zones in global trade, the vital role they can play in the development of innovative, fast growth businesses across the world and how these businesses in turn could create jobs and expand economies.
Dr. Al Zarooni elaborated on the Free Zone of the Future Program (FZF Program), "This innovative initiative launched by World FZO, is a global initiative for local prosperity, that aims to empower free zones and ensure that they build and contribute to a sustainable and prosperous future – one that supports the growth of local economies and communities even while benefiting from the global market dynamics."
Through the FZF program, World FZO will bring together the ecosystem of free zone partners from around the world and help them contribute to building sustainable prosperity. The program will further expand the knowledge base of free zones and improve communications with other stakeholders. The zones will have the ability and the incentive to improve compliance with local laws and international rules governing trade in goods and services.
Both parties agreed to solidify their collaboration with a joint research project aiming to synthesize the WTO's knowledge and expertise on international trade and the World FZO's knowledge of how free zones operate and the extent of economic activity in and around free zones to understand better the potential role that free zones can play in economic growth and development, and deeper engagement of countries into the world trading system.
Mr. Azevedo also accepted the invitation extended to him by Dr. Al Zarooni to attend the World FZO Third Annual International Conference & Exhibition taking place in Cartagena, Colombia May 3-5, 2017.
Categories