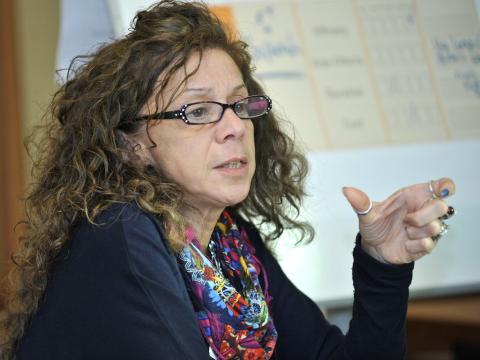 New survey results show that over 30% of Lebanese residents surveyed say their digestive health could be improved and 28% who suffered from diarrhea did not treat the condition1
Beirut, March31st, 2014;
Leading experts from the fields of gastroenterology, general medicine and pharmacy from across the Middle East met in Dubai over the weekend to obtain input on the unmet needs in the treatment of diarrhea and to gain an understanding of the prevalence of digestive health issues in Lebanon and across the region. New survey results based on a survey of nearly 200 respondents, which were discussed at the meeting, have revealed that 31 percent of residents in Lebanon say their overall digestive health "could be improved".Common digestive health issues include diarrhoea, constipation and heartburn. Twenty eight percent of those surveyed who have suffered from either acute or chronic diarrhoea did not treat the condition, even though the condition can interrupt daily activities such as causing respondents to miss school, work and family or social gatherings.[1]The survey was commissioned by Johnson & Johnson.
Chronic diarrhea is a prolonged condition, lasting more than four weeks. Acute diarrhoea—characterised by abnormally frequent and loose bowel movements—generally has a sudden onset and while the episodes are brief, the symptoms include cramps, anxiety, nausea, bloating and headache, and can be both distressing and incapacitating.[2]While acute diarrhea is more commonly seen among travellers, or as a result of bacteria in food or poor hygiene, chronic diarrhea can be caused by stress, hormones, medication and even dietary intolerances.[3], [4]
Dr. Jinan Usta, Associate Professor of Clinical Medicine, Family Medicine Department at American University of Beirut, who took part in the advisory council said: "If a patient is experiencing an on-going digestive health issue, such as chronic diarrhoea, the patient should seek medical advice on effectively treating the condition. Effective treatment options are available and a healthcare professional can advise on the most innovative treatment options available."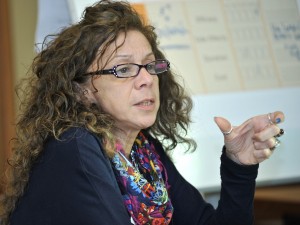 According to the survey, which was also carried out in the UAE, Kuwait and Qatar, 24 percent of respondents who have suffered from diarrhoea across the region admit they did not treat their condition.[5]Fifty one percentof these respondents who didn't seek treatment believed it's best for diarrhoea to run its course and 20 percent were not sure how to treat their condition.[6]
Interestingly, 21 percent of those surveyed across the four markets who have suffered from either chronic or acute diarrhea have treated their condition with natural remedies, for example by using an absorbent such as charcoal, rather than with Loperamide-based medication or antibiotics.[7] While these natural agents were included in traditional anti-diarrheal mixtures, research shows these natural absorbents provide little, if any, benefit to adults suffering from diarrhea.[8]
Dr Usta continued: "As digestive health is the cornerstone of overall wellness, it's important to seek help if you are experiencing irregular digestive issues or think your digestive health could be improved. Lebanese residents should consult their healthcare providers to ensure their digestive health remains balanced throughout the year."
The medical advisory council, sponsored by Johnson& Johnson, featured a full day of interactive sessions, roundtable discussions and workshopswhere expert attendees discussed clinical updates as well as their perception and understanding of various diarrhoea treatment options. A report on the findings of the advisory council is expected to be published following the meeting.
About Johnson & Johnson
Johnson & Johnson is the world's most comprehensive and broadly based manufacturer of health care products and related services.  Johnson & Johnson was founded more than 120 years ago. Since then, they have brought the world new ideas and products that have transformed human health and well-being.  Johnson & Johnson Middle East has a number of 'Over the Counter' solutions for your health care needs.
As part of their Credo, Johnson & Johnson puts the needs and well-being of the people they serve first.
---
Categories