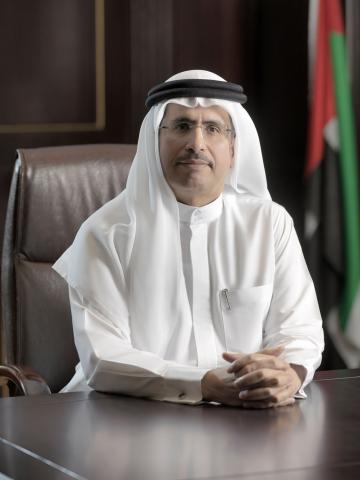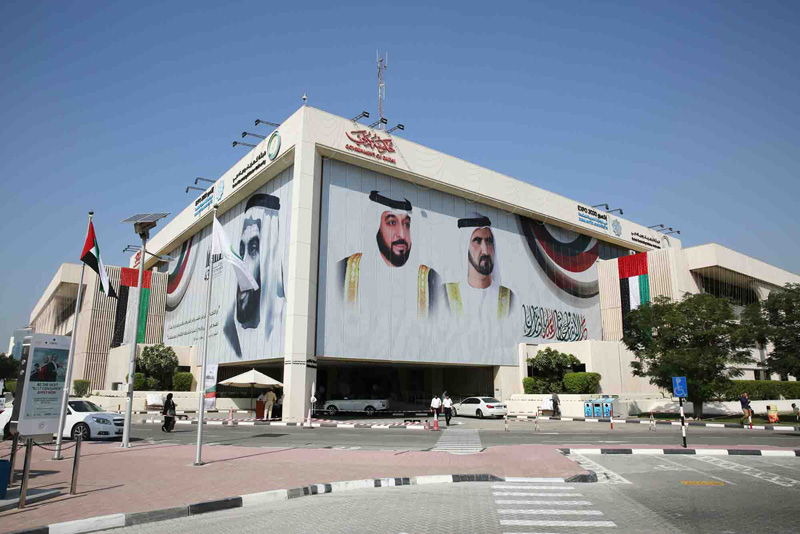 Dubai Electricity and Water Authority (DEWA) won ten gold and silver awards at the 13th annual International Business Awards, also known as the Stevie® Awards. The winning organisations will be honoured during a special ceremony in Rome, Italy, on 21 October 2016. Winning ten awards at this prestigious international award is a reflection of DEWA's excellence and efforts towards providing smart services, and achieving the happiness of all stakeholders, in line with its vision to become a sustainable innovative world-class utility.
DEWA's Customer Happiness division won three golden awards in the Best Customer Service category. Abdullah Al Hajri, Executive Vice President of Customer Happiness at DEWA, won the gold award for Best Customer Service Executive.
DEWA's innovation team in the Customer Happiness division won the golden award in the Best Customer Service Team category. DEWA's Innovation and the Future Division won three silver awards in the Best Information Technology Management, Smart Applications, and Websites categories. DEWA's Marketing and Corporate Communications Division won two silver awards in the Best Communication Management category, and the Best Campaign category for the Conservation Award.
"Winning these awards reflect our efforts towards achieving the directives of HH Sheikh Mohammed bin Rashid Al Maktoum, Vice President and Prime Minister of the UAE and Ruler of Dubai, to improve all government services and become leaders in our sectors. HH Sheikh Mohammed bin Rashid Al Maktoum once said, 'We always seek to be number one. In the UAE and Dubai, we are number one in terms of investment, security, quality of stable life, economic and social progress and infrastructure.' Winning these awards reflects the strong cooperation between DEWA's different departments and divisions. Team work is one of the main corporate values in DEWA's strategy. We would like to thank and congratulate all winning teams, and DEWA's staff for all they do to promote DEWA's performance and achievements, which contribute to maintaining its global position as one of the most distinguished global organisations," said HE Saeed Mohammed Al Tayer, MD & CEO of DEWA.
"DEWA adopts the latest international technologies to provide comprehensive services that meet the requirements of everyday life: services that are easy, integrated, and efficient. DEWA fully completed its smart transformation less than a year after the Smart Dubai initiative was announced by HH Sheikh Mohammed bin Rashid Al Maktoum. DEWA is committed to achieving this initiative that promises significant improvement to the services provided to customers. The initiative also aims to transform Dubai into the smartest and happiest city in the world. The initiative enables the management of the city's utilities and services using smart and connected services," added Al Tayer.
"DEWA provides world-class government services and adopts the best international practices, to make people as happy as possible, in adherence with the directives of HH Sheikh Mohammed bin Rashid Al Maktoum, to ensure all government policies, programmes, and services contribute towards building a positive and happy community, and to ensure that the government takes priority in creating conditions capable of facilitating happiness for individuals, families, and employees. This also supports the UAE Vision 2021 to promote sustainable development and the welfare of citizens and residents. DEWA's efforts shall not cease. We constantly work, led by the vision of our wise leadership who instructed us to provide smart and sustainable services, according to the highest standards of accountability, reliability, and efficiency," continued Al Tayer.
"In line with our vision to become a sustainable world-class utility, DEWA has achieved unprecedented results, and is today a global role model in performance, reliability, efficiency and service, compared with leading global organisations. Winning in the Customer Service category, is a result of the priority DEWA gives to achieving the happiness of all stakeholders, including customers. This is done to support the directives of our wise government. DEWA has achieved the highest levels of customer happiness with our Happiness Meter registering a result of 96%. This was achieved by implementing a number of smart and innovative initiatives, to meet the needs of customers, based on the best international practices of customer relationship management. DEWA also gives priority to people with special needs.  DEWA has launched the 'Ash'ir' (Arabic for 'to signal') initiative, which is a service to support speech-impaired customers. Ash'ir is a live video chat service using sign language that enables customers to directly communicate with DEWA's call centre staff," said Al Hajri.
"DEWA's winning of these awards reflect its ongoing efforts to improve, develop, and build a culture of creativity and innovation, while adhering to the best international standards among all internal and external operations. This supports the Emirate's current and future needs, and contributes towards transforming Dubai into the smartest city in the world. DEWA also works to predict and shape the future, to become a leading government organisation through strategic planning to achieve excellence in all fields. This will enable DEWA to maintain its level of international competitiveness," said Marwan Bin Haider, Executive Vice President of Innovation and the Future at DEWA.
"DEWA realises the importance of its services as the only provider of electricity and water in the Emirate. DEWA works to develop services that match Dubai's ongoing development and meet the increasing demand. DEWA's winning of these awards reflect its ambitions and efforts to remain at the forefront, while making use of high-end technology and applications, to increase the efficiency of services, and achieve the happiness of customers, and stakeholders, enhancing Dubai's international position," said Khawla Al Mehairi, Vice President of Marketing & Corporate Communications at DEWA.
"Through these accomplishments, DEWA's Marketing and Corporate Communications division have achieved their strategic goals. These include adopting an innovative basis for communication, implementing international practices to ensure the continuity of corporate identity, sustainability of results, innovation in methods of marketing and viewing projects, and the efficiency of resources. This contributes towards achieving DEWA's strategic goals, and instils a unified sustainable corporate culture," added Al Mehairi.
The winners of this year's golden, silver, and bronze awards, were selected out of 3800 nominations by companies and individuals from over 60 different countries. The evaluation process witnessed the participation of over 200 executive officials from around the world.
In 2014, DEWA's Best Leadership Team, of which 80% are UAE Nationals, won the Gold Stevie® Award for the Best Leadership Team worldwide. This was DEWA's first participation in the International Business Stevie® Awards. DEWA surpassed global prestigious competitors to demonstrate the efficiency and capability of UAE nationals and organisations to compete on a global level.
Categories