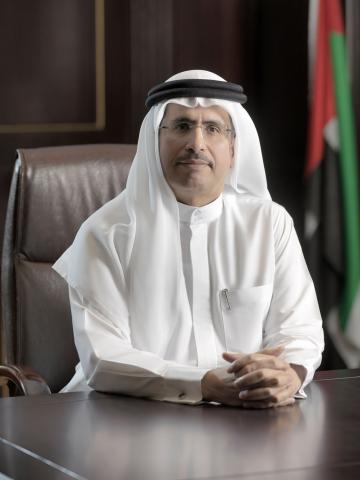 Dubai Electricity and Water Authority (DEWA) is taking part in the Arab Social Media Summit 2016 as its Sustainability Partner. The summit, which is the world's largest event for Arab social media influencers, is held under the patronage of HH Sheikh Mohammed bin Rashid Al Maktoum, Vice President and Prime Minister of the UAE and Ruler of Dubai. It will be held from 13-14 December 2016, at the Dubai World Trade Centre. The summit brings together prominent social media experts, and acts as a platform to support the efforts to use social media to serve society.
"The Arab Social Media Summit reiterates the futuristic vision of His Highness Sheikh Mohammed bin Rashid Al Maktoum, to shape the future and provide innovative solutions to serve the people. The Summit has become the most prominent event in the region to highlight best successful practices in using social media channels. It is a platform that brings together pioneers of social media and gives them the opportunity to show the initiatives and projects that enhance positive communications with society by harnessing the power of social media, especially in light of its rapid development and increasing spread day after day. The summit emphasises the importance of tapping into the expertise and successful and constructive experiences of Arab youth, who use social media the most. Young people can employ these successful examples to serve their countries by effectively employing these modern media and sharing their knowledge and experiences with their peers in the Arab World. This will push this new domain into new horizons of innovation and creativity," said HE Saeed Mohammed Al Tayer, MD & CEO of DEWA.
"We are pleased that DEWA is the Sustainability Partner of the Arab Social Media Summit 2016. This supports our role as a socially-responsible government organisation as His Highness Sheikh Mohammed bin Rashid Al Maktoum once observed, 'We see the government as an active part of society, never as something that is separate or isolated.' Social media enhances communications with the public, which in turn, improves the quality of government services. DEWA is one of the first government organisations to use social media tools to communicate with the public and to introduce its sustainability and conservation initiatives. DEWA uses its official social media channels as a major tool for ensuring fruitful communications with its customers. We use these channels to listen to their opinions and suggestions to achieve the happiness of our customers and society as a whole," added Al Tayer.
Categories