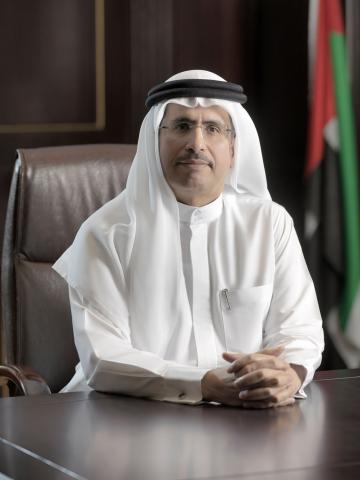 Dubai Electricity and Water Authority (DEWA) will participate in the World Future Energy Summit (WFES) 2017 in Abu Dhabi, which is part of Abu Dhabi Sustainability Week.  DEWA is efficiency sponsor of WFES, which is organised by Masdar, Abu Dhabi's multi-faceted renewable energy company, from 16-19 January 2017 at the Abu Dhabi National Exhibition Centre.
HE Saeed Mohammed Al Tayer, MD & CEO of DEWA, praised the efforts made by the UAE to achieve the sustainable development, under the leadership of HH Sheikh Khalifa bin Zayed Al Nahyan, President of the UAE, and HH Sheikh Mohammed bin Rashid Al Maktoum, Vice President and Prime Minister of the UAE and Ruler of Dubai. He also thanked HH Sheikh Mohamed bin Zayed Al Nahyan, Crown Prince of Abu Dhabi and Deputy Supreme Commander of the UAE Armed Forces, for sponsoring WFES. The World Future Energy Summit has become an international platform for discussing the security and future of energy, ensuring the ongoing development and innovation in sustainable energy around the world. Al Tayer also praised the efforts of the organisers, and commended the strategic partnership between DEWA and Masdar in the renewable energy sector, noting that this partnership supports DEWA's vision to become a sustainable innovative world-class utility.
"We are pleased to once again sponsor the World Future Energy Summit, which is one of the most prominent international platforms to address the challenges and future of the energy sector. It is an annual forum that brings together experts and specialists to exchange ideas and best practices, and explore the growing investment opportunities in the clean energy sector in the Middle East and North Africa, which is one of the most promising renewable energy markets in the world. Sponsoring WFES supports DEWA's efforts to enhance the UAE's leadership in renewable energy investments. All efforts integrate together to deliver quality services according to the best international practices and standards, and find innovative solutions in energy that contribute to building a sustainable future, for generations to come," said Al Tayer.
Influencers and pioneers in the investment, financial, academic, and industrial sectors will take part in WFES 2017 during Abu Dhabi Sustainability Week, to encourage innovation, dialogue, investment and commercial opportunities, and further spread sustainable energy solutions around the world. In 2016, the exhibition at the World Future Energy Summit brought together 600 companies from 32 countries and over 30,000 attendees from 150 countries.
Categories