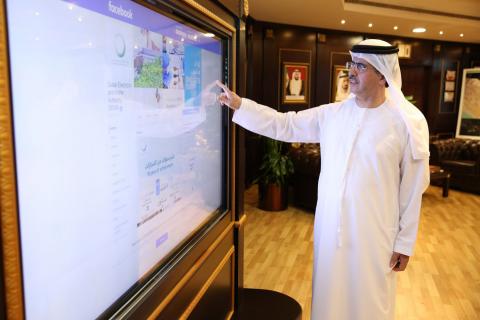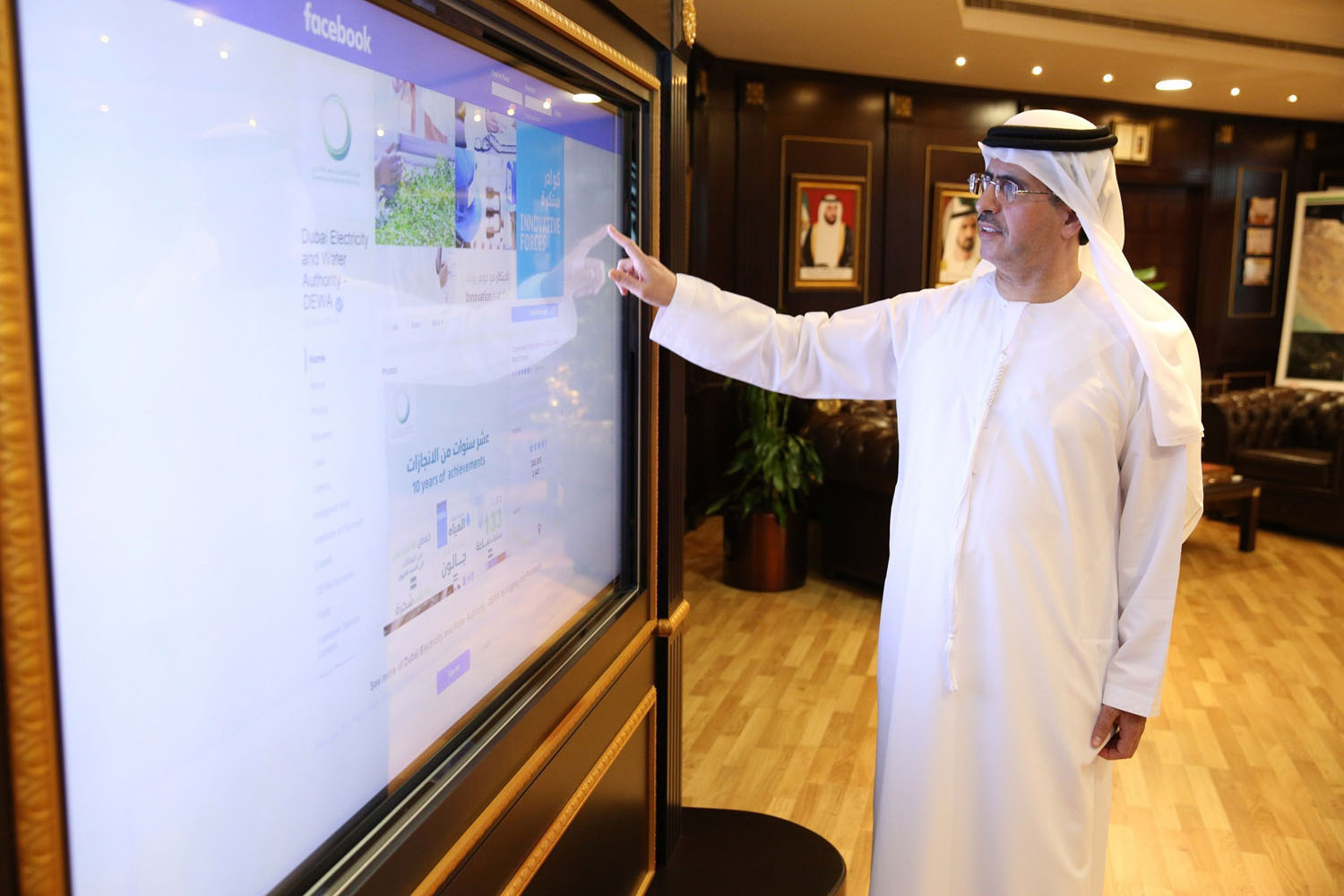 Dubai Electricity and Water Authority (DEWA) has launched its artificial intelligence chatbot, called Rammas, on its Facebook page, with further installations on other social media to follow. This supports the directives of the wise leadership to achieve the UAE Vision 2021 to make the UAE one of the best countries in the world. DEWA has adopted innovation within its vision, and incorporated it within 40% of its strategy. DEWA is the first public organisation to use an artificial intelligence platform to engage in real-time text conversations with its customers and answer their enquiries interactively and help them find the right smart service.
Rammas is a virtual employee that has been launched today to be available around the clock on DEWA's Facebook page. It also works on DEWA's smart app and website. Rammas is similar in how it answers queries, using the chatbot application to be like a real employee. It has the ability to learn and understand the needs of customers according to their questions and analyse data, assess them and finally take the necessary decisions to answer these queries accurately and helpfully. Rammas can also help to easily complete customer transactions.
"At DEWA, we work according to a clear and integrated strategy to help our smart services achieve world-class standards, in line with the directives of His Highness Sheikh Mohammed bin Rashid Al Maktoum, Vice President and Prime Minister of the UAE and Ruler of Dubai, to build a smart government that provides services from smart and online services anytime, anywhere, to save customers time and make them happier. These objectives represent our core work at DEWA and we are inspired by His Highness when he said that, "Developing services is a daily task, and such an approach will have a real effect on people's happiness. The ultimate goal of all our initiatives is to make people happy and make their lives simpler by reducing the time taken for completing government services,"" said HE Saeed Mohammed Al Tayer, MD & CEO of DEWA.
"At DEWA we ensure that Dubai's pioneering position is not just a national one, but an international one as well. We have an integrated strategy in place to anticipate the future by innovative planning to achieve continuous progress in all our managerial services and operations, and achieve industrial leadership. We are always trying to support initiatives by Dubai Government to make significant progress with connected and smart cities with the adoption of efficient and progressive methods, while adopting the best solutions to achieve our vision to become a sustainable innovative world-class utility," said Al Tayer.
DEWA has adopted Strategic Innovation to raise its importance as one of the five strategic goals of the DEWA2021 strategy to instil a culture of excellence, innovation and creativity, and as a means of achieving the progress and continuous development of its services. DEWA has added strategic objectives to innovate and plan for the future, with an integrated strategy for innovation and creative suggestions to serve its customers. This constitutes a major pillar of its corporate values because DEWA is making sure that it is keeping pace with the latest trends in technology.
Categories