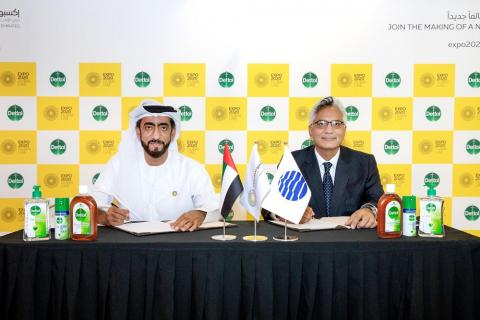 Dettol, named Expo 2020's Official Hygiene Partner, will provide top-quality hygiene products to ensure safety of all visitors, participants and staff.
Expo 2020 Dubai and Dettol have joined forces to ensure world-class hygiene across the mega-event, with Dettol announced as the next World Expo's Official Hygiene Partner.
Providing top-of-the-line products – including Dettol's no-touch hand-sanitizer stations at all entrance and departure gates, pavilions and restaurants – the partnership supports Expo's number one priority of ensuring the safety of all visitors, participants and staff during the six-month mega-event.
Dettol experts will also showcase its initiatives as a pioneer in health and hygiene through innovation, engaging with visitors to educate them on the importance of hygiene, and sharing Expo's vision to work together towards a healthier, more sustainable future.
Dettol is part of the Reckitt Benckiser portfolio, which has a mission to protect, heal and nurture in pursuit of a cleaner, healthier world, and is known for its commitment to innovation.
Running from 1 October 2021 to 31 March 2022, Expo 2020 Dubai will invite visitors from across the planet to join the making of a new world during a six-month celebration of human ingenuity, innovation, progress and culture.
 
Source: www.expo2020dubai.com