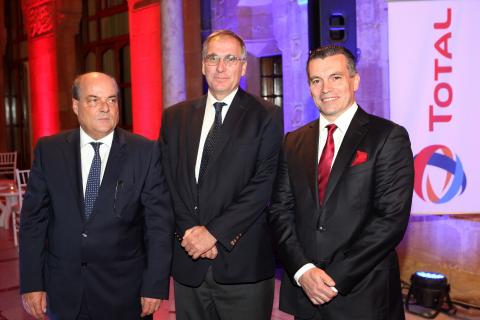 The MD of Total Liban moves on to new horizons within the Group after spending 5 years in Lebanon
Beirut, 14 November, 2014: The departure of Mr. Jacques Souplet, MD of Total Liban, was marked by an evening of celebration on 14 November, 2014, at the Résidence des Pins, where a tribute was paid to the man who managed Total Liban for five years.
A cocktail party was held in honor of Total Liban's former MD, in the presence of several renowned figures. France's ambassador to Lebanon, Mr. Patrice Paoli, was the first to speak and salute the achievements of Mr. Jacques Souplet at Total Liban and welcome his successor, Mr. Philippe Amblard.
« 2014 ends, and with it ends my mission in Total Liban, which lasted five years, during which many projects have been completed. Throughout this period, I had the honor and pleasure of working with Total Liban's dedicated teams. I am very touched by your presence tonight, and it is with great emotion that I pass the relay to my successor to continue the history of Total in Lebanon, which has lasted for more than 63 years. » It is with these words that the outgoing MD of Total Liban, Mr. Jacques Souplet, addressed the audience following the presentation of a film that summarized all the achievements of Total Liban during the past five years.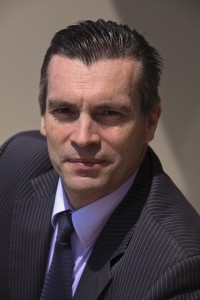 Since 2009, Total Liban has evolved from a gas station to a service station offering an unmatched array of products and services. In addition, Total Liban has been very involved in many social activities while keeping quality as a priority. Moreover, security remained the foundation of all operations, with the environment as a fundamental concern.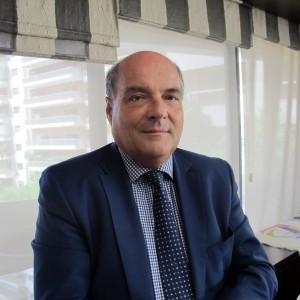 In his speech, the new MD, Mr. Philippe Amblard, said that his predecessor has set the bar very high. « I am pleased to join a country and a leading city - Beirut - that appealed to me from my first visit. I'm also joining a subsidiary whose teams have impressed me both with their professionalism and their commitment. My predecessor leaves behind a subsidiary that has big ambitions; my objective will be clearly to develop the innovative approach and strengthen the subsidiary involvement in social activities».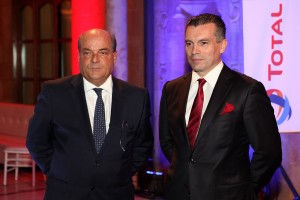 Finally, Mr. Olivier Chalvon-Demersay, Mediterranean/Middle East Director of Total Marketing & Services branch, recalled the Group's strategic role in Lebanon, which represents the prolongation of a presence that goes back more than 60 years in the land of the Cedars. He reiterated Total's will to develop its activities in the Middle East while mentioning the recent acquisitions in Jordan and Egypt.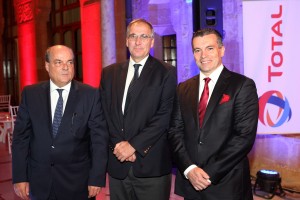 The evening then continued in a warm and friendly atmosphere with a delicious French buffet. The many guests wished Mr. Souplet success in his future endeavors and welcomed the new MD of Total Liban.
About the Total group
Total is one of the largest major integrated oil and gas companies in the world, with activities in more than 130 countries. The Group is also a first rank player in chemicals. Its 99,000 employees put their expertise to work in every part of the industry – exploration and production of oil and natural gas, refining and marketing, gas and new energies, trading, and chemicals. Total is working to help satisfy the global demand for energy, both today and tomorrow. www.total.com
About Total Liban
Consolidated affiliate of a leading international oil and gas company, Total Liban is present today with a network of about 180 service stations and a varied portfolio of professional clients.
Total Liban controls all its supply and distribution chain under its quality, safety and environment strategy and is ISO 9001 and ISO 14001 certified.
Having clients' satisfaction at the core of its business, Total Liban seeks tirelessly since 1951 to apply the know-how and expertise acquired across the five continents by the Group. www.total-liban.com
For media information, please contact:
Michèle KHALIFE: Head of Marketing & Communication Unit – Total Liban, Ashrafieh Street, Tilal Building, Bloc B, 2nd Floor, BP – 11 3636 Beirut, Lebanon. Tel: (+961) 1212295, Fax: (+961) 1212133, email: michele.khalife@total-liban.com
Categories