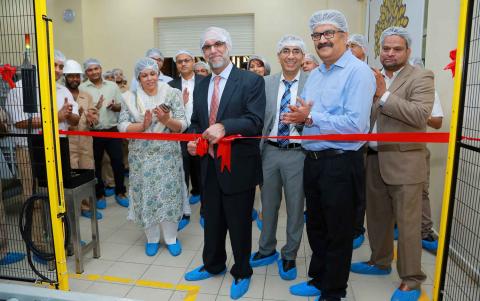 India's Ambassador to the UAE unveils top-of-the-line palletizer in Dabur International's Ras Al Khaimah factory 
H.E. Navdeep Suri, India's Ambassador to the UAE, has recently inaugurated Dabur International's first industrial robot to be used in its manufacturing plants globally. The ABB Robotic Palletizer Model IRB-460, a leading automation technology that will increase the speed, reach and payload in Dabur's production process, will operate in the company's facility in Ras Al Khaimah.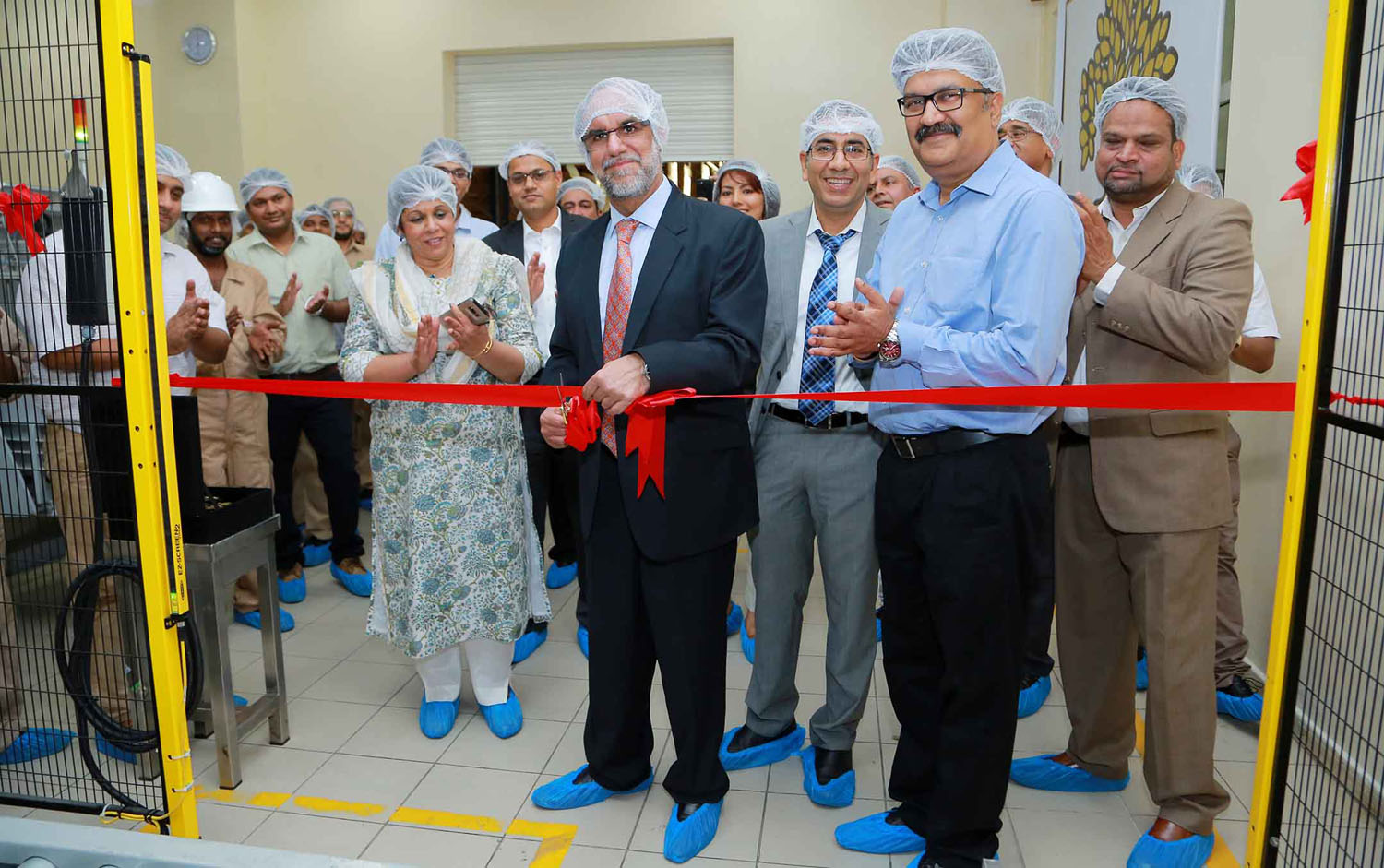 H.E. Suri, who toured the production facility, expressed his appreciation of the scale of Dabur's global expansion as an Indian brand that has been a household name for generations. The group viewed the company's hair oils, hair cream, shampoo, hair gels and toothpastes' production lines. The global trend towards going back to natural and herbal products for personal care is one of the factors that propelled Dabur's international growth, offering markets worldwide with a range of products that carry the tradition and science that is uniquely developed from India.
Mohit Malhotra, CEO of Dabur, said: "It is our honour to have India's Ambassador to the UAE, His Excellency Navdeep Suri, visit our facility and we thank him for his presence as we introduce our latest technology to ensure better efficiency in our production as we move ahead with our plans towards automation. Following our continued success in providing natural herbal-based products in the Middle East region and worldwide, we hope to increase our output while save on cost to retain the competitiveness of our brands. It is a timely investment in line with our efforts to advance our technological capacity as we recognize the UAE's importance as a global hub serving the growing international demand for Dabur's wide range of personal care brands which is why we launched the ABB Robotic Palletizer in our plant here in the region."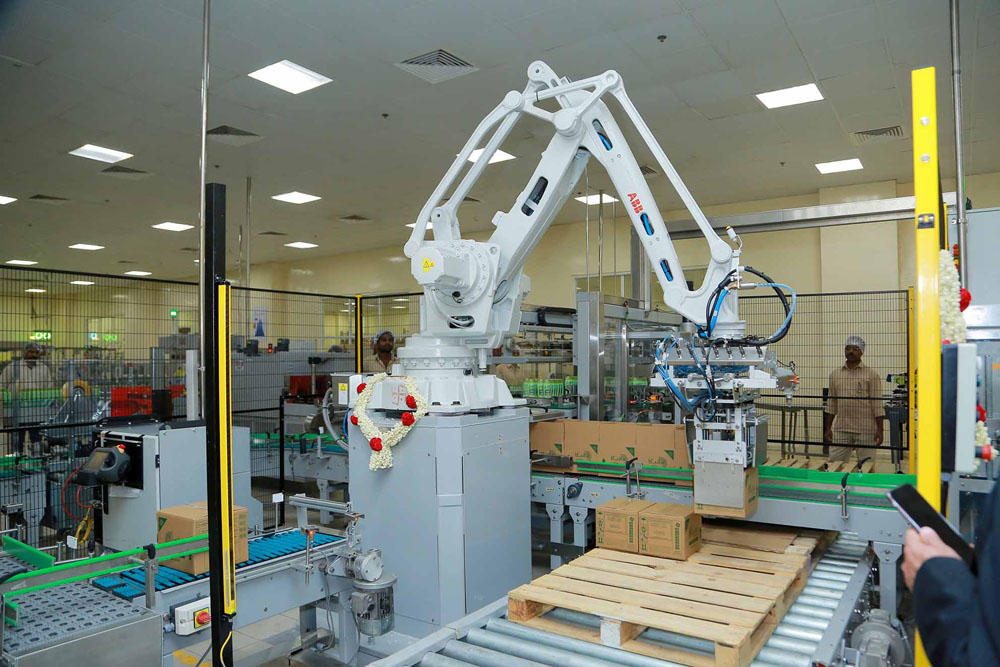 The ABB Robotic Palletizer Model IRB-460 is considered the best throughput in class by high speed and payload. It is an exceptionally fast 4-axis machine that combines a 2.4-meter reach with a 110g payload that can palletize bags, boxes, crates, and bottles, among others.
Dabur International, a wholly owned subsidiary of Dabur India, has an overall turnover of more than USD 1.3 billion and a market capitalization of around USD 8 billion. Dabur's International Business Division headquartered in Dubai is the cornerstone of its growth strategy, reaching a milestone of AED 1 billion within only eight years of its existence.
Categories